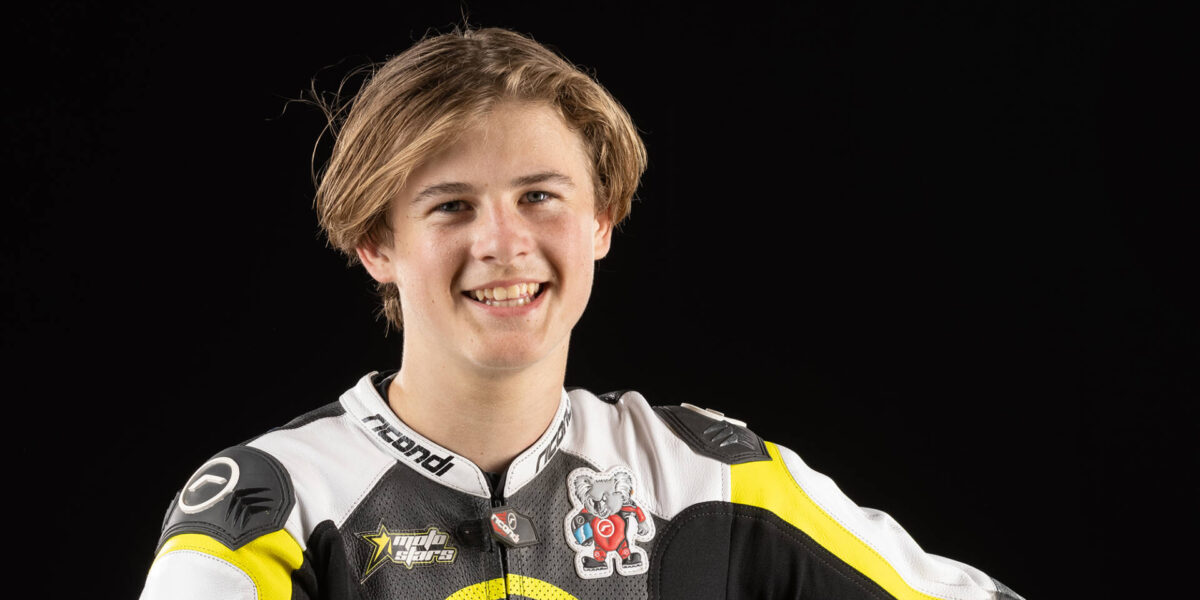 Brodie Gawith
Name: Brodie Gawith
Current age and Birthday: 16 years old, 28/11/2004
Hometown/State: Geelong, Victoria
What was your debut year in ASBK? Oceania Junior Cup in 2020.
What bike/team/class are you competing in 2021? I'll be riding a Yamaha YZF-R3 in the YMF R3 Cup and the Australian Supersport 300 Championship.
List your sponsors: AGV Helmets Australia.
Describe yourself in 15 words: Kind, outgoing, determined, tough, intelligent, friendly, loving, happy, adaptable, hardworking, driven and Professional.
Fun or interesting fact about yourself: It will be my third race ever on a road bike at Winton. Before that, I raced motocross for ten years.
What social media platforms do you use: Facebook – Moto Brodie & Instagram – @brodie_gawith25