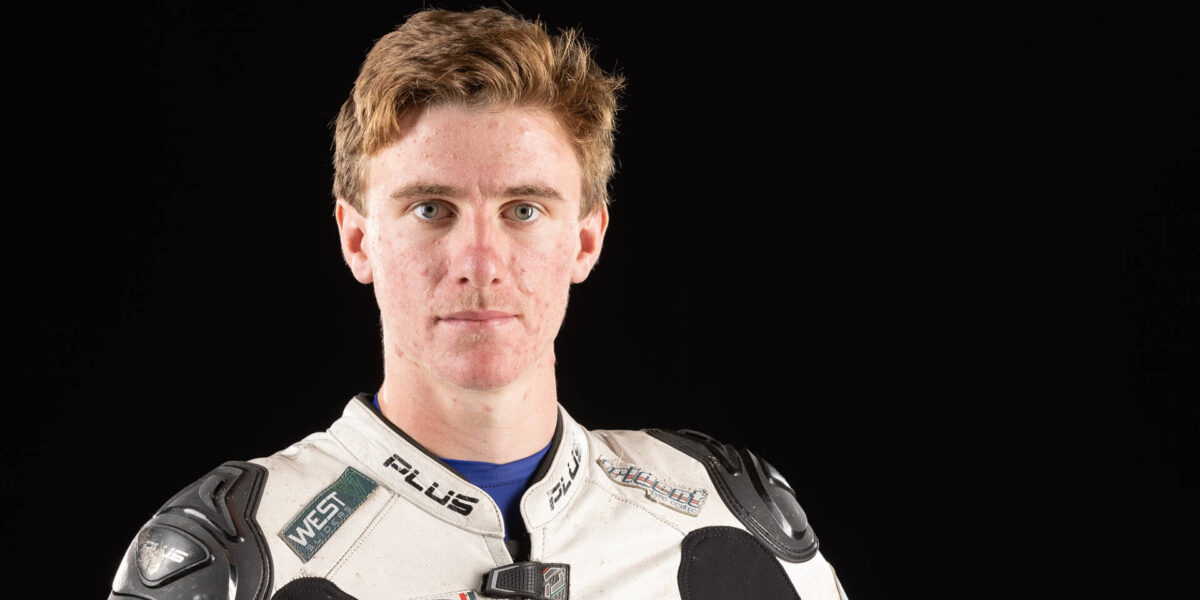 Dallas Skeer
Name: Dallas Skeer
Nickname: Skeery          
Current age and Birthday:  19 years old, 13/02/2002
Hometown/State: Furner, South Australia
What was your debut year in ASBK? 2017, in the Australian Moto3 Championship
What bike/team/class are you riding in 2021? Suzuki GSX-R600, Dallas Skeer Racing, competing in the Australian Supersport Championship.
List your sponsors: Penrite Oils, Barry Francis Motorcycles, Trident Tyre Centre, Nolan Helmets Australia, Suzuki Motorcycles Australia, Nitron Suspension Systems, Suspensions R Us, Plus Racing Gear, Baker Group, West Sliders, Fly's Moving Colour, Neville Lush Racing, TMA Racing, Pirelli, SpeedAngle, MSA, SA Plasterboard, Superbike Accessories, Mick Harrison Signs, Stef's Transport, Australian Technical Rubber, Dekker Motor Body Builder, K&S Fuels, The Grinning Dingo, South East Welding Services, Southern Air Ag, South East Property Sales and Management, Unitech, Alexandria Council
Describe yourself in 15 words: Determined to always try to achieve the best results and do everyone proud         
Fun or interesting fact about yourself: Have ran my own lawn care business since 2019 in Millicent and Beachport, South Australia.
What social media platforms do you use: Facebook – Dallas Skeer Racing & Instagram – @dallasskeer86