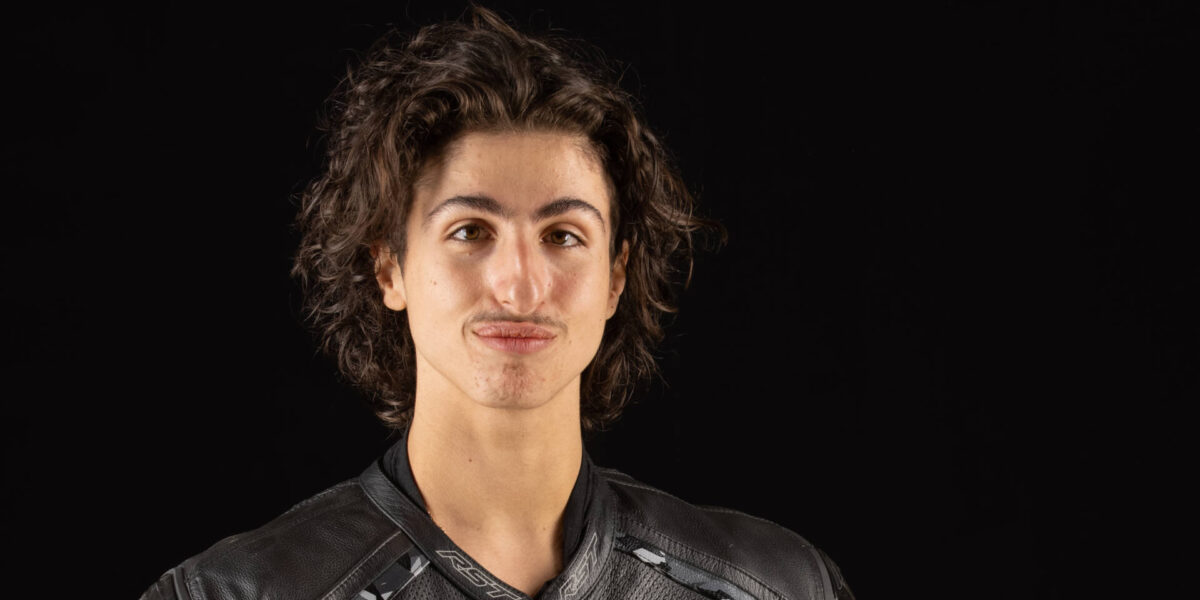 Joseph Mariniello
Name: Joseph Mariniello
Nickname: Joey
Current age and Birthday: 20-years-old, 9/02/2001
Hometown/State: Vermont, Victoria
What was your debut year in ASBK? 2019
What bike/team/class are you riding in 2021? Riding in Supersport 300, under Traction Control Racing.
List your sponsors? The Grinning Dingo Australia, Earmold Australia, Signpro.com.au, HJC Australia, RST, Brush Hair + Body, Goodlife Health Clubs Australia, SpeedAngle Australia, Ohvale Australia, In House Innovations, Race4James – Duchenne Muscular Dystrophy, Kenma Australia, Livson, Paint N Bikes
Describe yourself in 15 words: I am a very outgoing lad, love to have a chat and always take a relaxed approach to life.
Fun or interesting fact about you that would be good for media/TV commentary: can count the amount of race meetings I've done with 10 fingers. Go to university full time at RMIT. Never raced dirt bikes as kid
What social media platforms do you use: Facebook – Joe Mariniello Racing #88 Instagram – @joe.mariniello