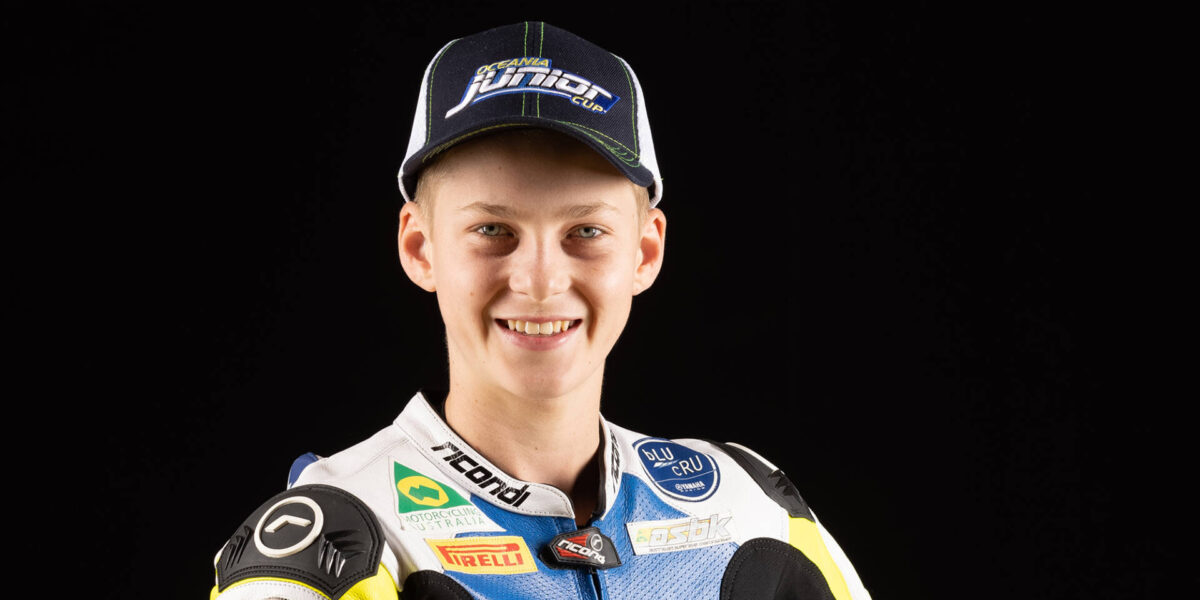 Lachlan Moody
Name: Lachlan Moody
Nickname: Lachie
Current age and Birthday: 14 years old, 06/06/2006
Hometown/State: Townsville, Queensland
What year level are you in and what school do you attend? Year 10, Ignatius Park College
First bike you ever rode? Honda CRF50
First road bike you ever rode? Yamaha R15
What was your debut year in ASBK? 2021
What do you hope to achieve in 2021? Top ten in Australian dirt bike championships on a Gas Gas 125. Top twelve in Oceania Junior Cup for the overall championship.
Who is your motorcycling hero? And why? Billy Van Eerde as I have grown up with him my whole life. Billy has taught me a lot with road bikes and dirt track bikes.
Describe yourself in 20 words: Friendly outgoing person with sass, who likes to be kept busy and loves racing motorbikes.
Fun or interesting fact about yourself: I was born on Queensland day – 6th June
What social media platforms do you use: Instagram – @lachlanmoodyracing