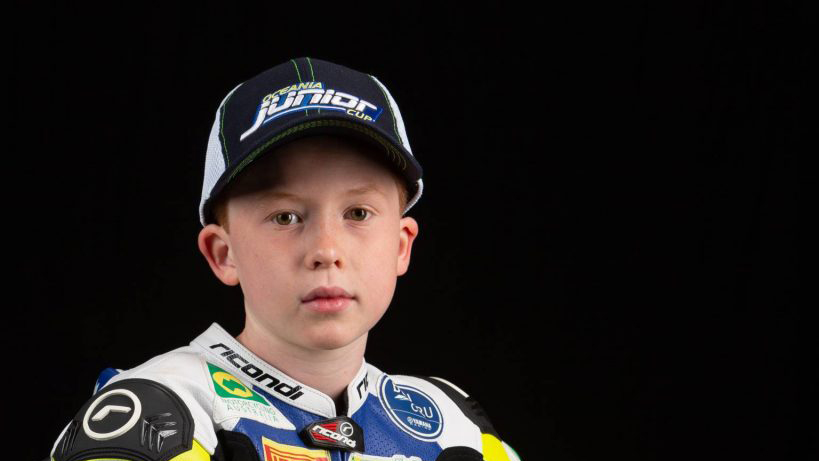 Levi Russo
Name: Levi Russo
Nickname: Little Red
Current age and Birthday: 12 years old, 26/03/2008
Hometown/State: Camden, NSW
What year level are you in and what school do you attend? Year eight, Magdalene Catholic College
First bike you ever rode? PeeWee50
First road bike you ever rode? 150cc Kayo
What was your debut year in ASBK? Oceania Junior Cup 2020
What do you hope to achieve in 2021? To win the Oceania Junior Cup 2021, and move onto the Asia Talent Cup.
Who is your motorcycling hero? And why? Valentino Rossi because he's an amazing rider and passionate about motorbikes. Marco Bezzecchi because he's also an amazing rider and is fun and down to earth.
Describe yourself in 20 words: I'm a 12-year-old who loves racing motorbikes, and I dream about becoming the next Valentino Rossi. I'm determined, passionate and committed to racing. I'm also friendly and positive, and love meeting new people and making new friends.
Fun or interesting fact about yourself: I love doing wheelies on my pushbike.
What social media platforms do you use: Facebook – Levi Russo Racing Instagram: @levi_russo_racing