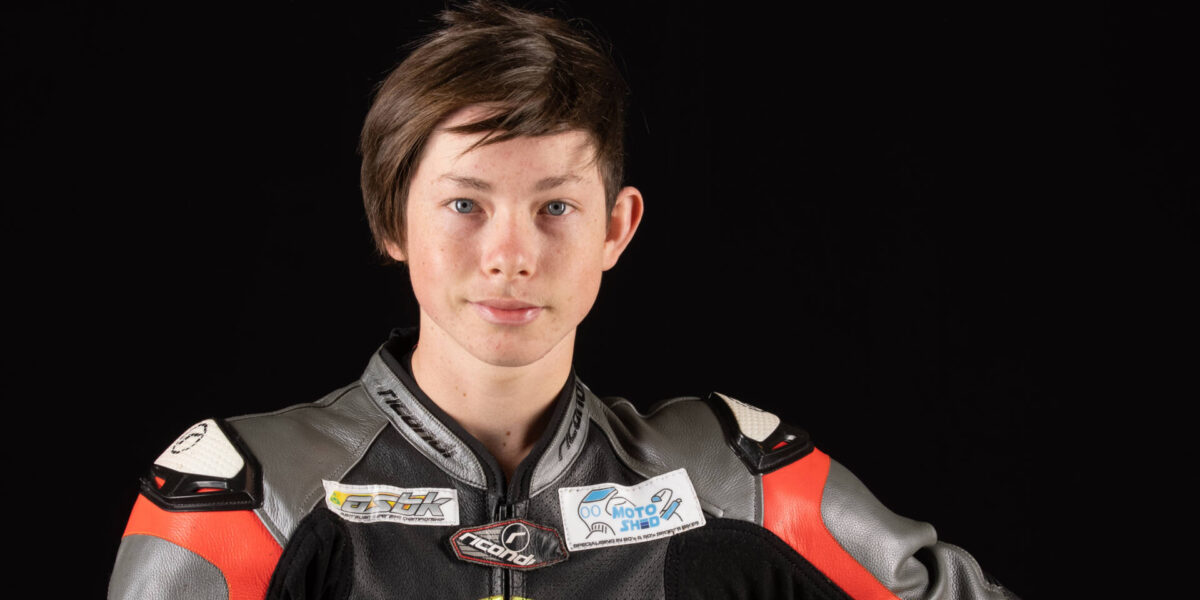 Liam Waters
Name: Liam Waters
Nickname: Midge
Current Age and Birthday: 16 years old, 18/07/2004
Hometown/State: Mareeba, Far North Queensland
What was your debut year in ASBK? 2021
What bike/team/class are you riding in in 2021? Yamaha YZF-R3 in the Australian Supersport 300 Championship and the YMF R3 Cup.
Describe yourself in 15 words: Quietly determined and tend to achieve the goals I set.
Fun or interesting fact about yourself: I became interested in racing bikes after going to see the MotoGP in 2016 at Valencia, in Spain.
What social media platforms do you use: Facebook – Liam Waters Racing Instagram – @midgeofficial17