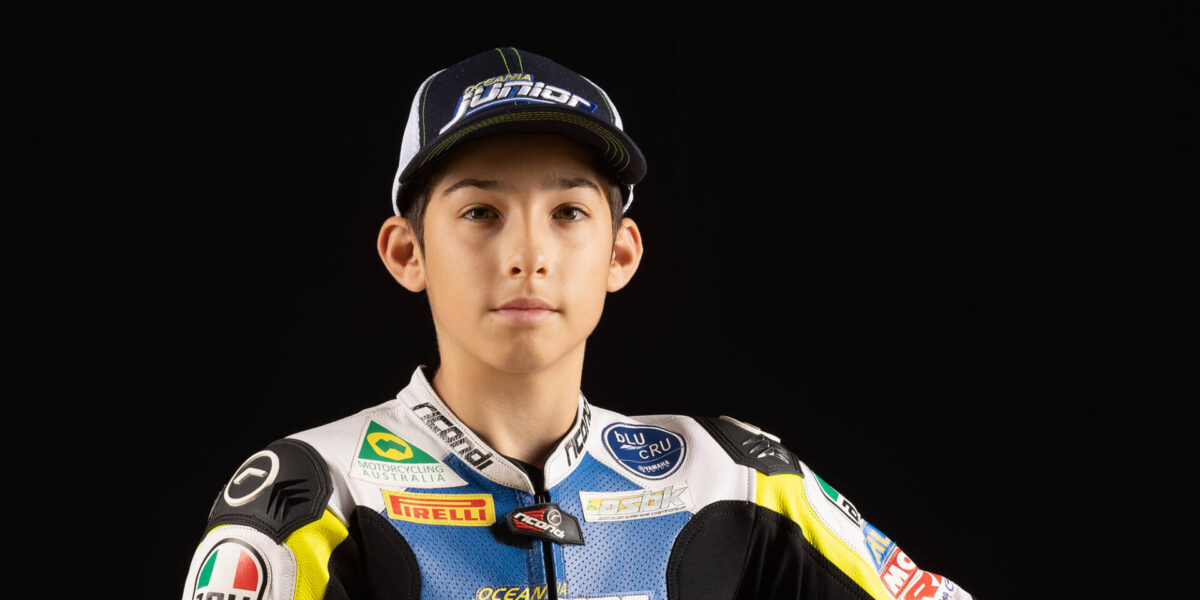 Nikolas Lakusic
Name: Nikolas Lakusic
Nickname: Nicky
Current Age and Birthday: 12 years old, 15/10/2008
Hometown/State where you live: Brisbane, Queensland
What was your debut year in ASBK? 2021
What bike/team/class are you riding in 2021? Oceania Junior Cup, on a Yamaha R15
List your sponsors: Ricondi, TCX Boots, AGV Helmets, Pirelli, Motul, RK Chains.
Describe yourself in 15 words: I like trying new things. I'm a fast learner and I live sport in general.
Fun or interesting fact about yourself: I have only been riding a road bike for one year. I also love boxing and skateboarding.
What social media platforms do you use? Facebook – Nikolas Lakusic, Instagram – @nik_lakusic08 & Snapchat – nlakusic10