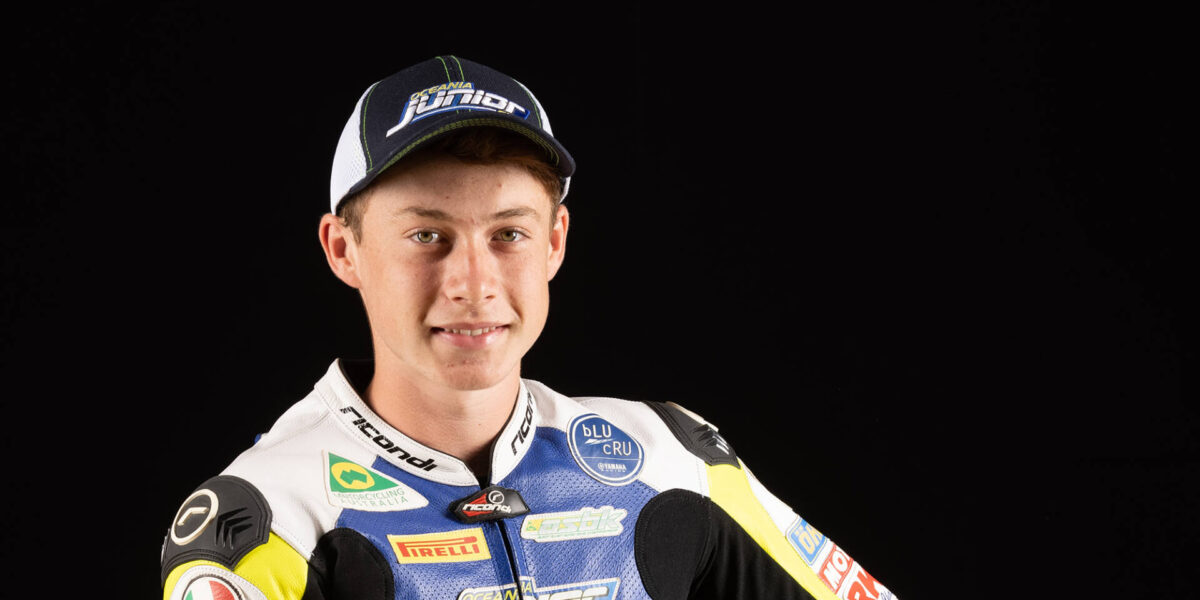 Tate McClure
Name: Tate McClure
Current age and Birthday: 15 years old, 27/10/2005
Hometown/State: Mitre, Victoria
What was your debut year in ASBK? 2021
What bike/team/class are you riding in 2021? Yamaha R15, racing in the OJC Championship.
List your sponsors?  All the OJC sponsors
Describe yourself in 15 words: 15-year-old kid who loves riding bikes and driving cars.
Fun or interesting fact about yourself: This is my first ever race on a road bike and I have only ever ridden a road bike four times.
What social media platforms do you use: Facebook – Tate McClure #27 & Instagram – @tatemcclure_127