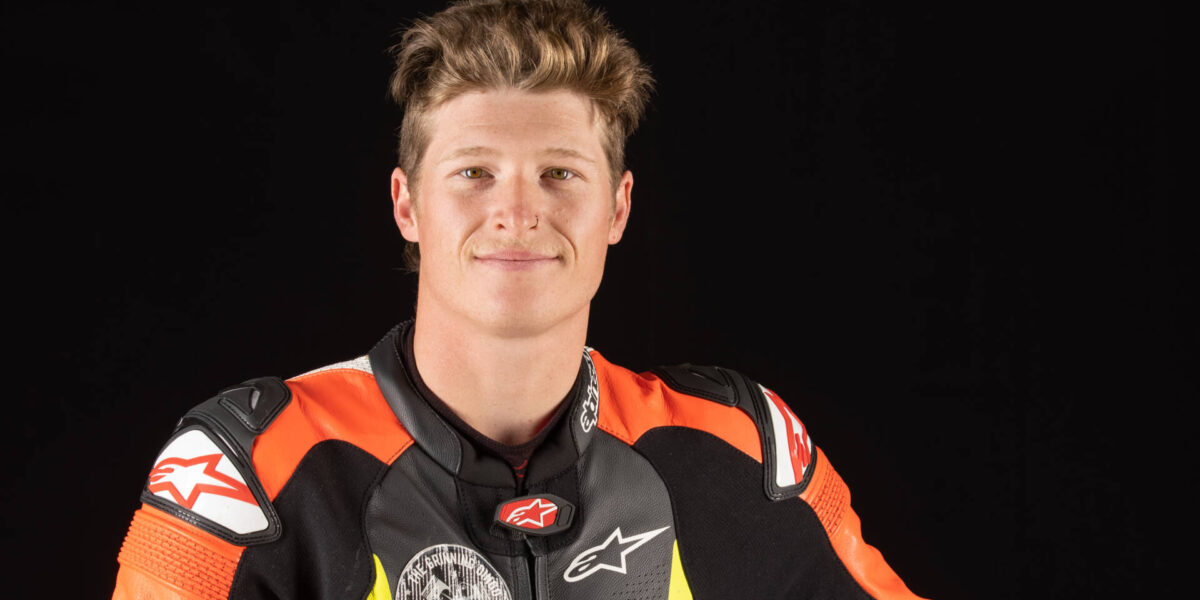 Zack Johnson
Name: Zack Johnson
Nickname: Zack Attack
Current age and Birthday: 21 years old 22/02/2000
Hometown/State: Jam Jerrup, Victoria
What was your debut year in ASBK: 2015, final round at Phillip Island in the Australian Supersport 300 Championship.
What bike/team/class are you riding in in 2021? Kawasaki Ninja 400, Supersport 300
List your sponsors: Earmold Australia, The Grinning Dingo, Rebuilder, Prebuild Solutions, Savy Civil, Trucare, RTR, Lynchys Garage, Bitubo Race Suspension, Arai Helmets Australia, GBRacing Australia, Two Wheels Decals, Russell Colvin Photography (783 Media)
Describe yourself in 15 words: Funny, outgoing, and always ready to have a laugh
Fun or interesting fact about yourself: Every weekend I'm doing something with engines. Mucking around on my dirt bikes or jetskis. Also spending time with my mates, girlfriend, Mia Crump and playing with my two dalmatians, Ace and Dime.
What social media platforms do you use: Facebook – Johnson Racing Team Instagram – @johnson_racing_team