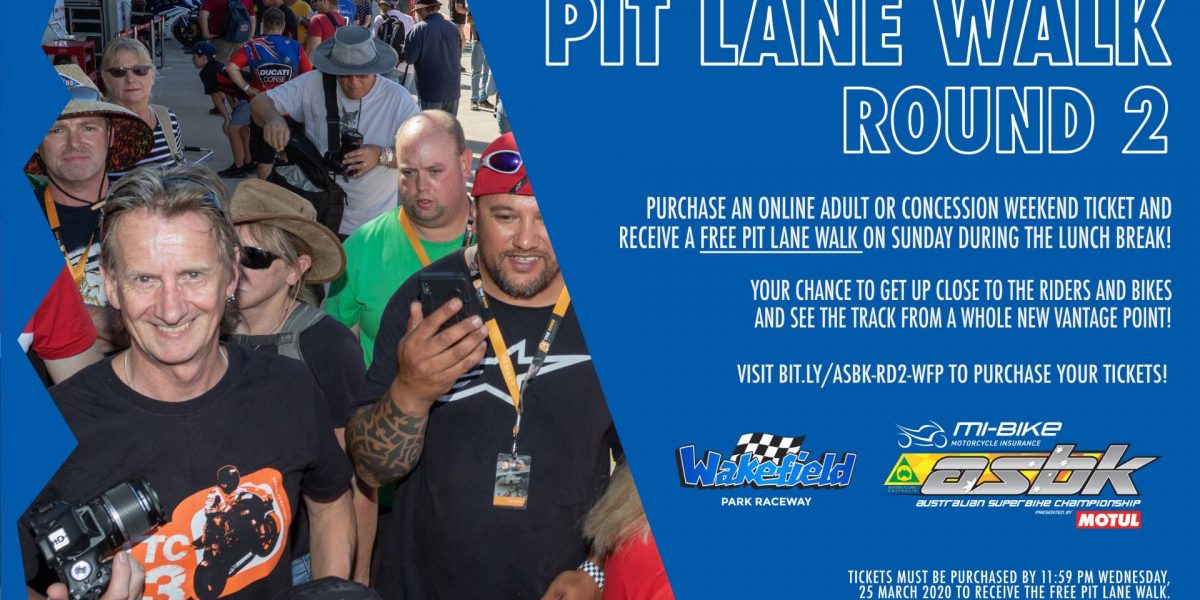 Tickets for Round 2 ASBK At Wakefield Park Raceway On Sale Now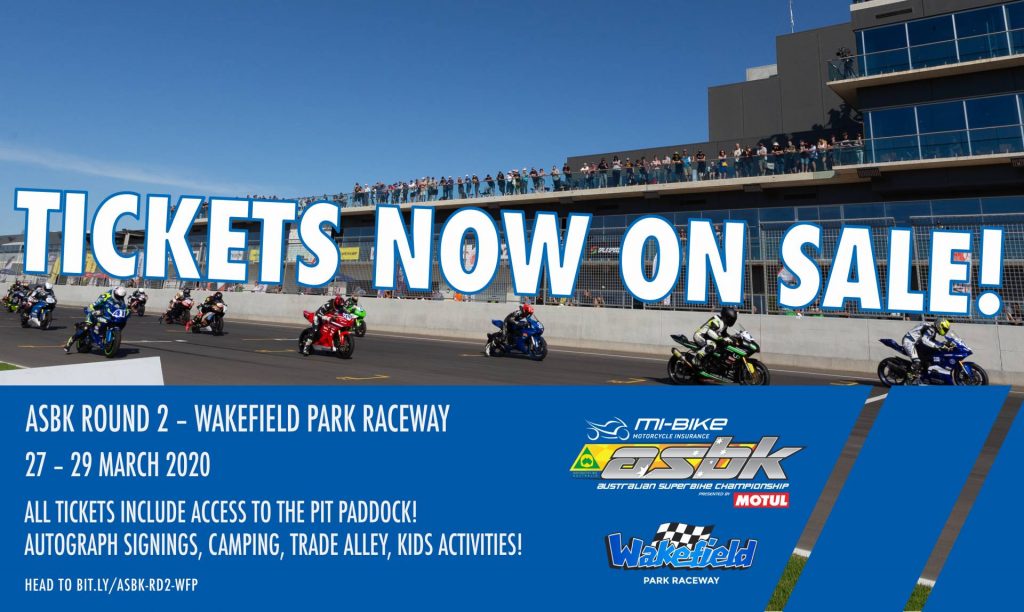 The mi-bike Motorcycle Insurance Australian Superbike Championship presented by Motul is back at Wakefield Park Raceway, March 27 – 29, 2020.

The jam-packed weekend includes action from the Superbike, Supersport, Supersport 300, YMF R3 Cup, Ocecania Junior Cup and F1 and F2 Sidecars.

The action and excitement doesn't stop on the track, with the chance to meet your favourite riders and grab an autograph! Win your chance to get on the back of a superbike with a pillion ride! Grab a bargain at Trade Alley! Introduce the kids to motorbike riding at bLU cRU Mini Moto Experience which is free for kids to Come n Try!
Get your tickets here – www.bit.ly/ASBK-RD2-WFP