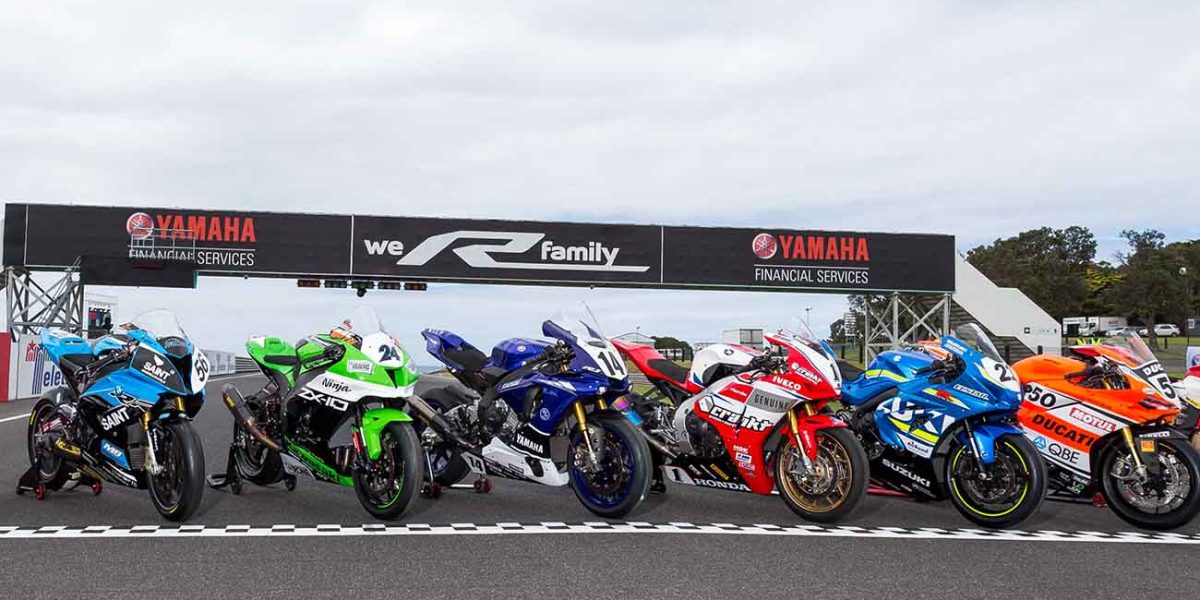 2018 ASBK Supplementary Regulations for Round 1
PI SBK and Motorcycling Australia (MA) have released the Supplementary Regulations for the first round of the much-anticipated 2018 Yamaha Motor Finance Australian Superbike Championship presented by Motul Pirelli (ASBK) to be run in conjunction with the FIM Yamaha Motor Finance World Superbike Championship (WSBK).
Entries are now open and will close on Friday 16 January. Entries received by this date, once accepted are to be listed with their nominated entrant in the Official Event Program. Late entries will be accepted at the Promoter's discretion and will incur a $100 late fee.
Supp Regs are available to download here.
Please note the Supplementary Regulations above pertain only to Round 1, riders wishing to enter the remaining six rounds of the ASBK Championship must refer to the Supplementary Regulations for Rounds 2-7 which will be released by MA.
2018 ASBK Calendar
Pre-Season Official ASBK Test – Phillip Island Grand Prix Circuit, VIC January 30 – 31
Round 1- WSBK, Phillip Island Grand Prix Circuit VIC                            February 22 – 25
Round 2- Wakefield Park Raceway, Goulburn NSW                             March 16 – 18
Round 3- The Bend Motorsport Park, Tailem Bend, SA                       April 19 – 22
Round 4- Hidden Valley Raceway, Darwin NT                                      June 28 – 1 July
Round 5- Morgan Park Raceway, Warwick QLD                                   August 17 – 19
Round 6- Winton Motor Raceway, Benalla, VIC                                   September 7 – 9
Round 7- Phillip Island Grand Prix Circuit, VIC                                  October 12 – 14
For more information and to stay up to speed with all the exciting announcements head to the ASBK website, like the ASBK on Facebook and follow @asbk on Instagram.