ASBK '22: SUPER PROGRAM FOR MERLIN DARWIN TRIPLE CROWN
The always popular and entertaining 2 + 4 format makes a return to the familiar surrounds of Hidden Valley Raceway from 17-19 June 2022, and the newly released program for the Merlin Darwin Triple Crown promises another three days of non-stop motorsports action.
As well as the Supercars and the mi-bike Motorcycle Insurance Australian Superbike Championship presented by Motul, the event classes will include S5000 and Combined Sedans, plus two nights of Nitro Up North featuring the mind-blowing finals of the Australian Top Fuel Championship.
In a first for the event and the sport, the 2022 Merlin Darwin Triple Crown becomes the official Indigenous Round of the Supercars championship, and will celebrate the Larrakia land on which the event takes place. Organisers will work with Traditional Owners to ensure a Larrakia flavour for the event, and the official Indigenous Round artwork, designed by Larrakia artist Trent Lee, was unveiled at the 2021 Merlin Darwin Triple Crown.
The Merlin Darwin Triple Crown is delivered by the Northern Territory Government through the Northern Territory Major Events Company (NTMEC). NTMEC CEO Tim Watsford said after a bumper event in 2021, 2022 is looking just as exciting.
"The Merlin Darwin Triple Crown is always a favourite with motorsports fans, and thousands of people flock to Hidden Valley Raceway each year to soak up three days of action and experience everything the Top End has to offer under our clear blue skies," he said.
"This event is a standout of the Championship for the experience spectators get, and will be even more unique this year as the official Indigenous Round. In another first, we've also got two nights of high-octane Nitro Up North action!"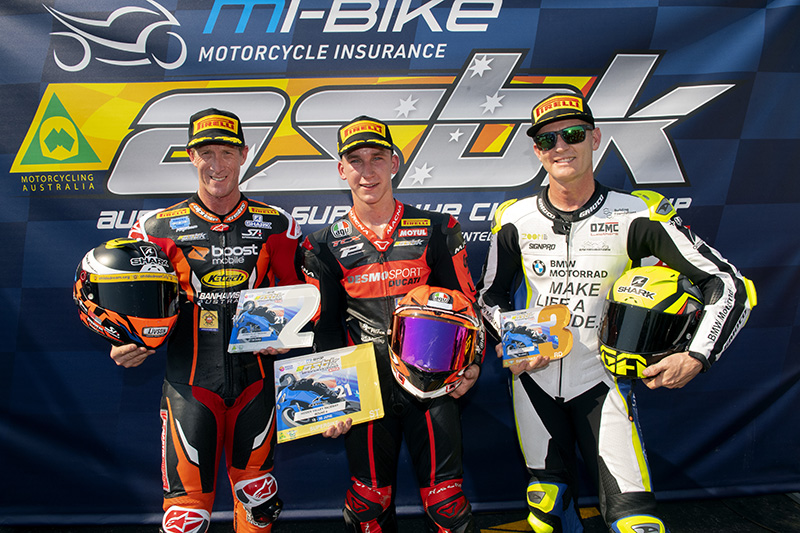 Motorcycling Australia CEO Peter Doyle said Darwin is a dream destination for the event.
"The NT always turns it on for the ASBK Championship. Perfect weather, friendly locals, fantastic racing on a spectator-friendly circuit; it all adds up to a great weekend. The Merlin Darwin Triple Crown event featuring Supercars and Superbikes showcases all that is great in Australian motorsport and we can't wait to get back there after the success of 2021's event. The ASBK teams and riders always enjoy their trips to the Top End, and it's a rare opportunity to combine racing at the elite level with a spot of fishing or a holiday!"
Supercars CEO Sean Seamer said the Darwin round is always special, and will be even more so this year.
"The Northern Territory Major Events Company has put together a fantastic three-day program for our visit to the Top End in 2022. It will be fantastic to see thousands of fans trackside again in Darwin in June," he said.
"Hidden Valley has a great history, and bringing to life the first official Supercars Indigenous Round will add another great element for fans."
To secure your spot trackside visit www.darwinsupercars.com.au
For more information, tickets and event details, see the official Championship website www.asbk.com.au