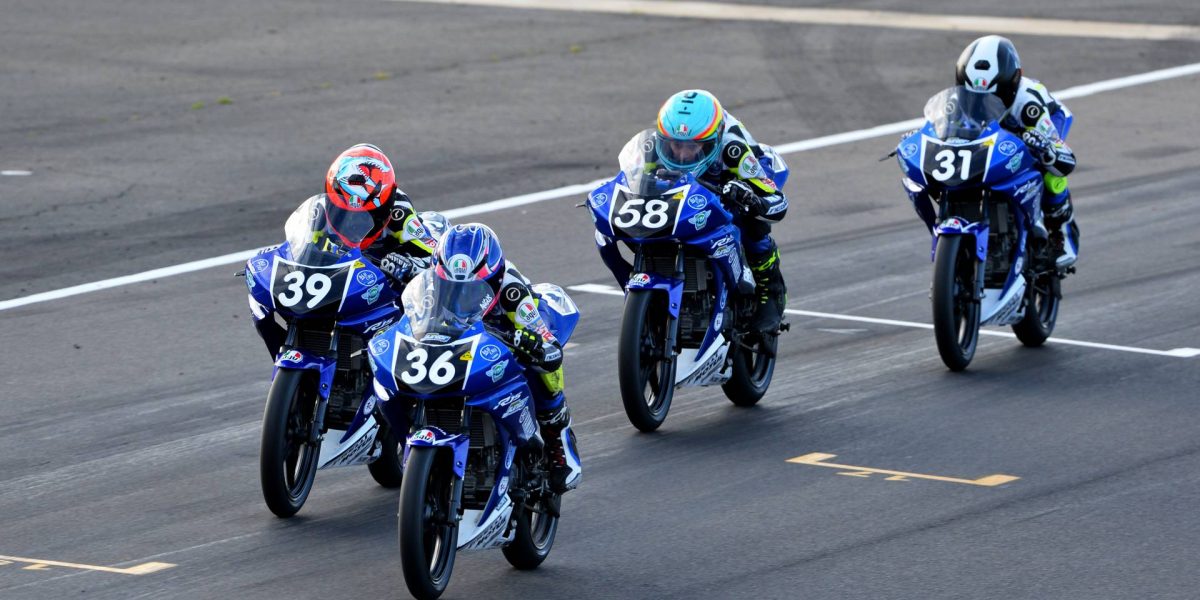 Grenfell and Buchanan to head to Europe for Red Bull Rookies selection
bLU cRU Oceania Junior Cup (OJC) competitors Angus Grenfell and Cormac Buchanan will test themselves against world's best junior road racers after being nominated by the OJC academy to be fast tracked through to the 2020 Red Bull Rookies Cup selection event.

The invitation-only event, which will take place over three days at a circuit in Europe, gives riders the chance to showcase their skills on a Moto3 machine. Contenders will be split into two groups on separate days, with the best then asked to attend day three, where a select few will qualify for the 2020 Red Bull Rookies season.
The pair's nomination is a big tick for the OJC, which was introduced this year as a road race academy for aspiring road riders from Australia and New Zealand. The pathway program has the support of MotoGP promoter, Dorna, under the "Road to MotoGP" program, and the Fédération Internationale de Motocyclisme (FIM) through FIM Oceania.
Currently in its 13th season, the Red Bull Rookies Cup has a proven reputation for producing elite talent, with graduates collecting six World Championships and 95 GP wins, while 30 alumni are now competing in professional categories from Moto3 to MotoGP.
"I'm really excited about this fantastic opportunity and I can't thank the OJC series enough for putting my name forward to go to the Red Bull Rookies selection event, and for the series for accepting me," said Grenfell, who sits in second place in this year's OJC Championship fight.
Grenfell, 12, has been training all year long and putting in everything he's got to try and get into the selection event, so it's understandable that he was super excited to get the nod to head to Europe.
"Obviously, I want to get into the 2020 Red Bull Rookies series, but the main thing is I want to get some riding experience and simply see what it's like to ride in Europe and what the European riders are like as well," explained Grenfell.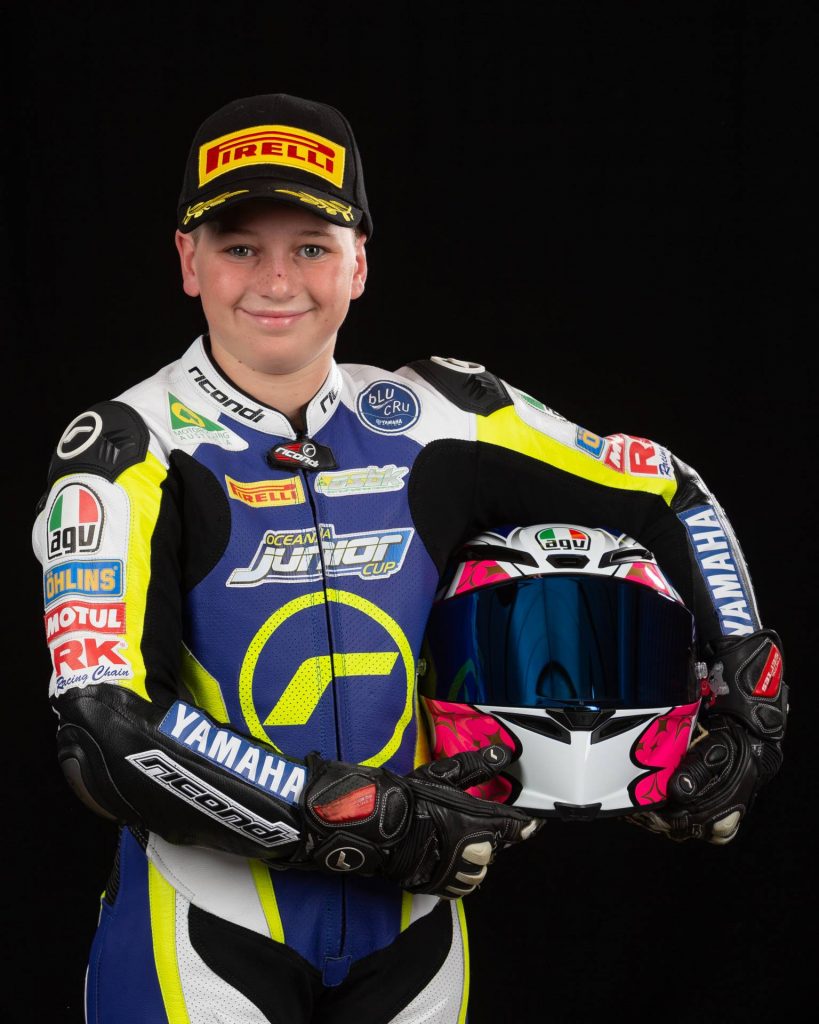 Buchanan, a New Zealander, couldn't contain his excitement ahead of a huge step in burgeoning career.

"It's a really big honour, as only two people get selected from the Oceania Junior Cup," said Buchanan.

"It's great that Angus and I will be representing OJC and, for me personally, representing New Zealand. Not a lot of riders from New Zealand have gone over to do the Red Bull Rookies selection event in the past.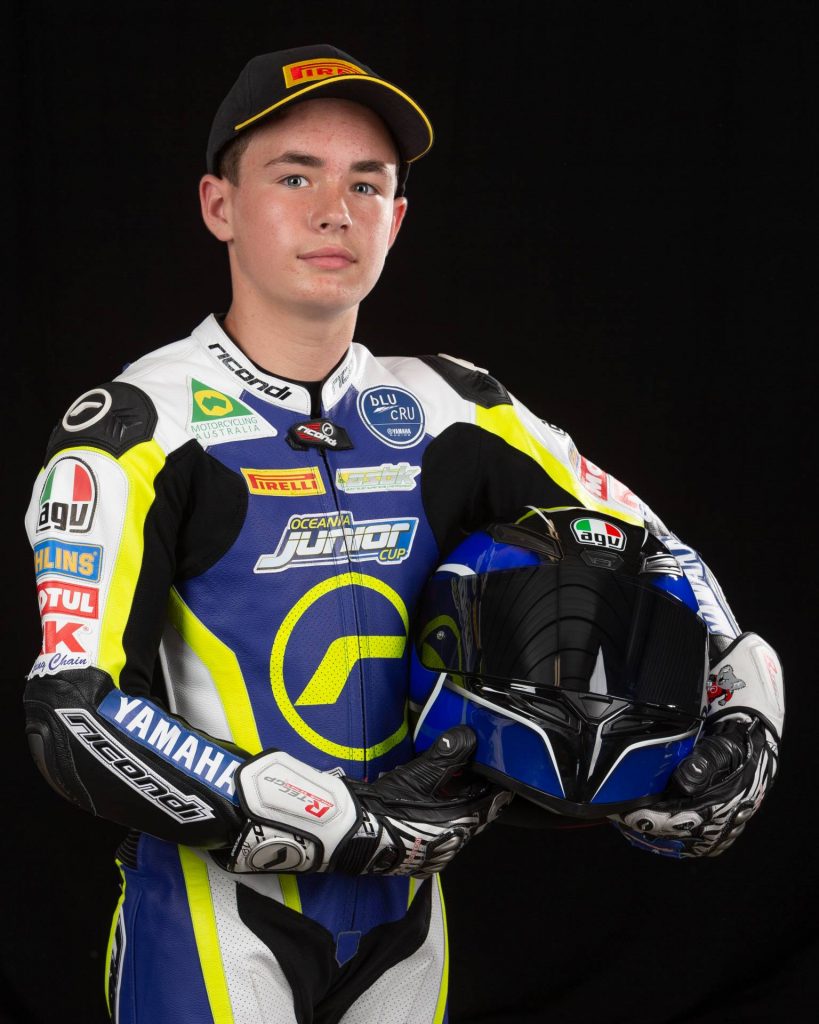 "So, it's a real focus for me to represent strongly, and I'm proud to fly the Kiwi flag," added the 12-year-old.

Having performed well so far in 2019 OJC series, it's been a big confidence boost for Buchanan's ability to mix it up with Australia's best junior riders.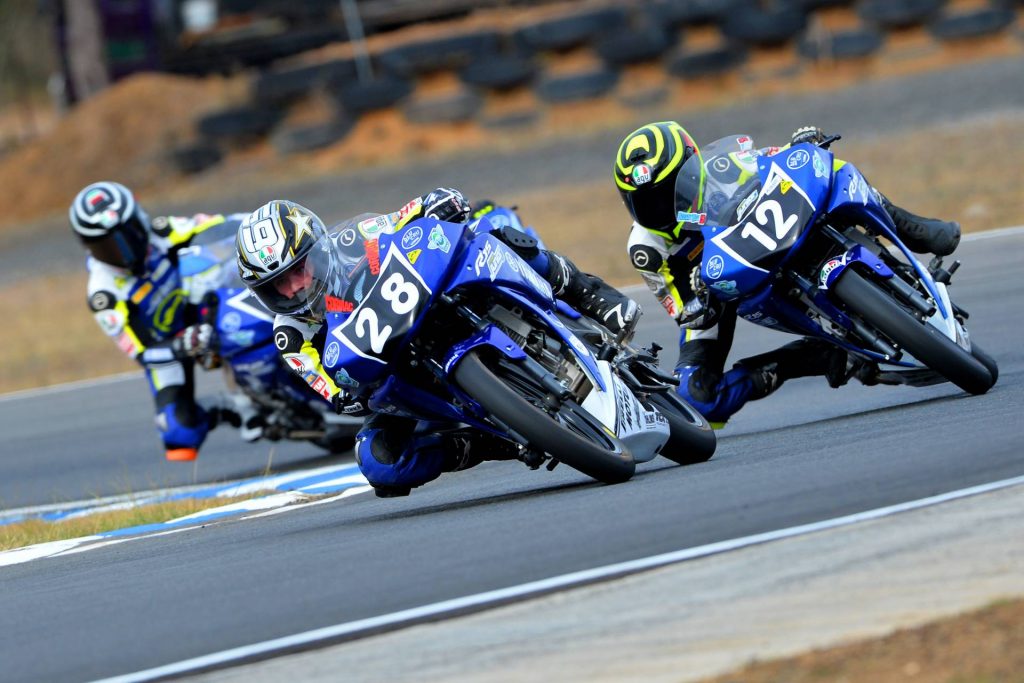 Images: Russell Colvin (track images) & Andrew Gosling – tbgsport (head images)