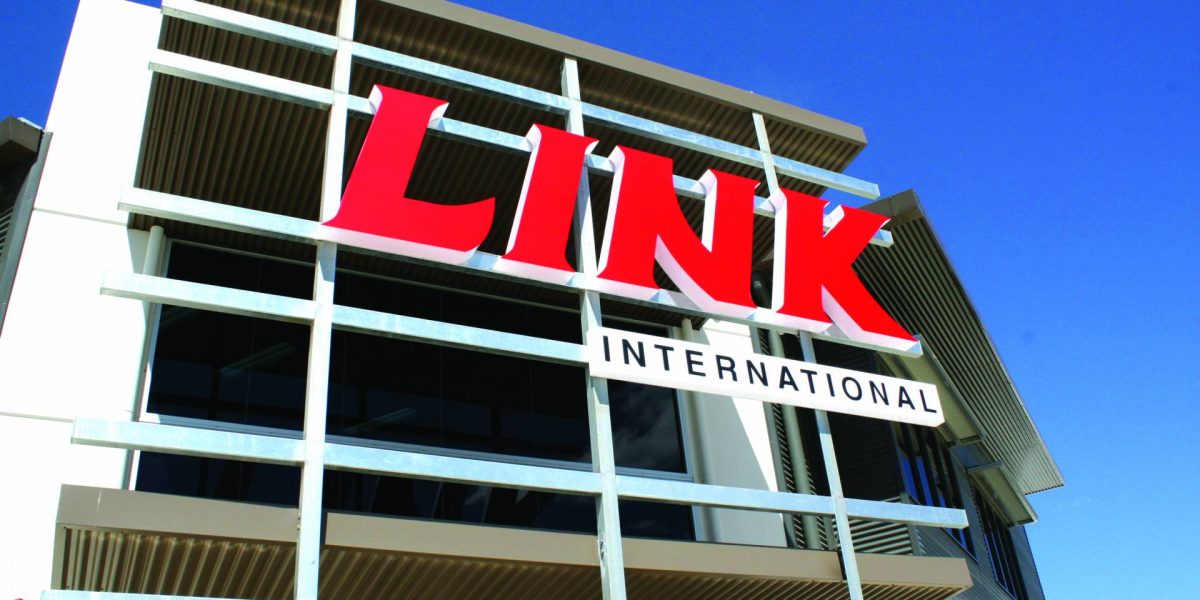 Link International And ASBK A Winning Partnership
Link International have been a key component of the success that is the Australian Superbike Championship (ASBK), helping make it an internationally recognised championship.
From ASBK naming rights partners and their sponsorship through Pirelli and Motul brands, to world leading products for our championship riders, Link International have been at the forefront of ASBK and motorcycle racing in Australia for decades.
What began as humble beginnings back in 1987 as a small importer of RK Chains and JT sprockets, has grown into an internationally renowned importer and distributer of some of the biggest motorcycle accessories and apparel brands in the world.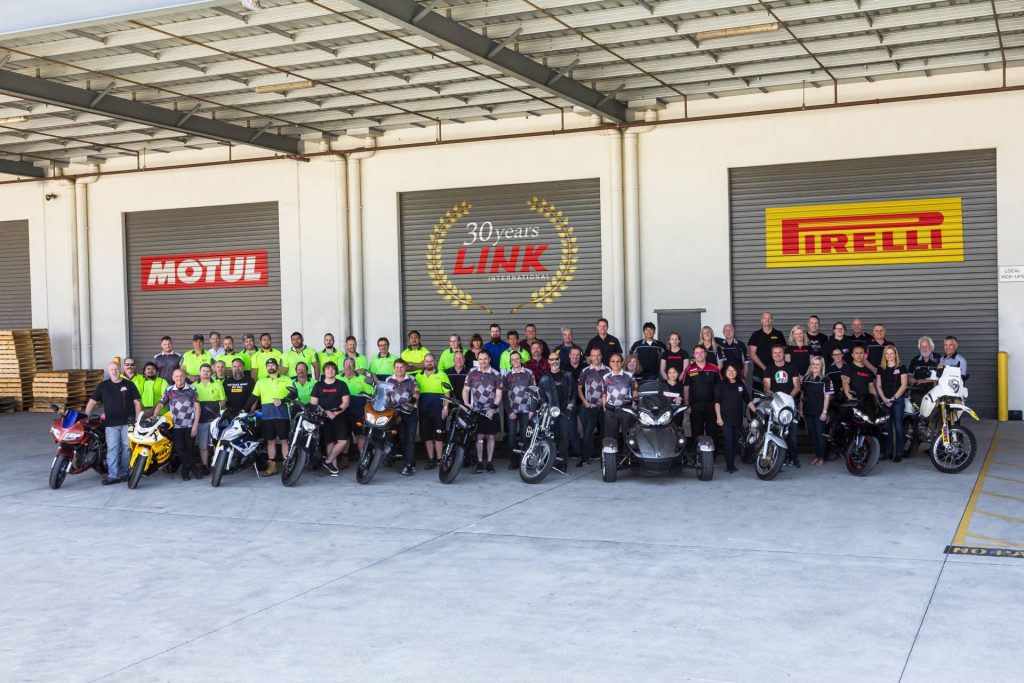 With multiple warehouse expansions over the years as new world class brands joined with Link International, it now employs 90 people directly across Australia, with its head office located in Yatala, Queensland, and warehouses located in Victoria, Tasmania and Western Australia supplying products to every corner of the country through thousands of dealers ( dealer locator https://www.linkint.com.au/dealer-locator.html), workshops and accessory outlets that stock and sell products.
Link International were pivotal in helping Motorcycle Australia (MA) reinvigorate not only ASBK, but junior road racing in Australia through their partnership and support of the 2019 launch of the bLU cRU Oceania Junior Cup – MA's Junior Road Race Academy aimed at developing Oceania's next road racing stars.
Link International through their significant partnership with MA and ASBK, provide our Oceania Junior Cup competitors with world leading products and safety equipment for each rider including AGV helmets, TCX boots, as well as Pirelli tyres, Motul oils and RK Chains for each competitors' Yamaha R15.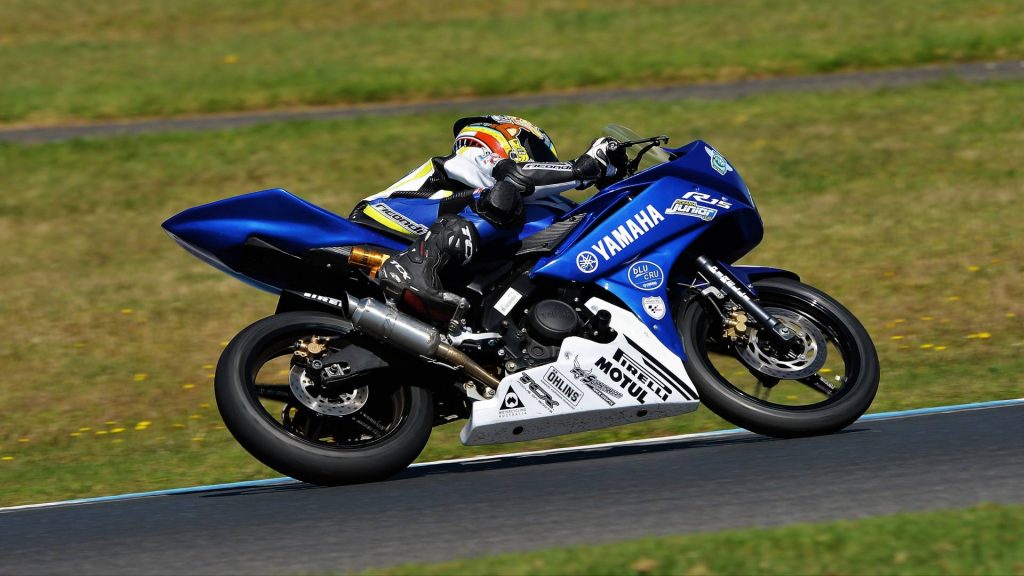 "We worked closely with ASBK when the idea was first floated to develop the Oceania Junior Cup, knowing that we could provide a whole range of products to racers and we put together a package that allowed for the one-make series aimed at developing future stars of our sport to be affordable while still using extremely high quality products," said Link International General Manager, Brendan Stoeckert.
Mr Stoeckert said Link International are proud to be involved in the 2020 mi-bike Motorcycle Insurance Australian Superbike Championship, presented by Motul, continuing their nearly 20-year partnership with the Championship.
"It's seen a lot of evolution in that time, and it's fair to say now the championship and the sport is in an extremely healthy position, with world class level racing in all classes," he said. "The riders that have gone on to receive support at the world level in the past few years completely supports that.
"As the premier road racing championship in Australia, it is a great avenue to showcase our premium brands.

"We believe in supporting the championship that highlights the elite rider talent and depth that we have right here in Australia, and the ASBK truly provides a pathway for riders to compete overseas.
"There are so many positives with ASBK, it's the premier road racing championship in Australia, it races at the best tracks right across Australia, the championship combines with the WorldSBK round at Phillip Island, giving riders the chance to race in front of big crowds and get a glimpse of what world championship racing is like. Plus, it's great to see our brands showcased on the ASBK Live TV coverage.
"There are official tests allowing for riders and teams to test pre-season and again mid-season at specified ASBK round venues, the racing in all classes is world class, and the Oceania Junior Cup continues to thrive in just its second year, having now been recognised by FIM and endorsed as part of the Road to MotoGP™ program."
Link International puts the success of ASBK down to the recent rebuilding of the championship by MA that now rivals national championships around the world.
And it is Link International's products that help produce world class racing in ASBK.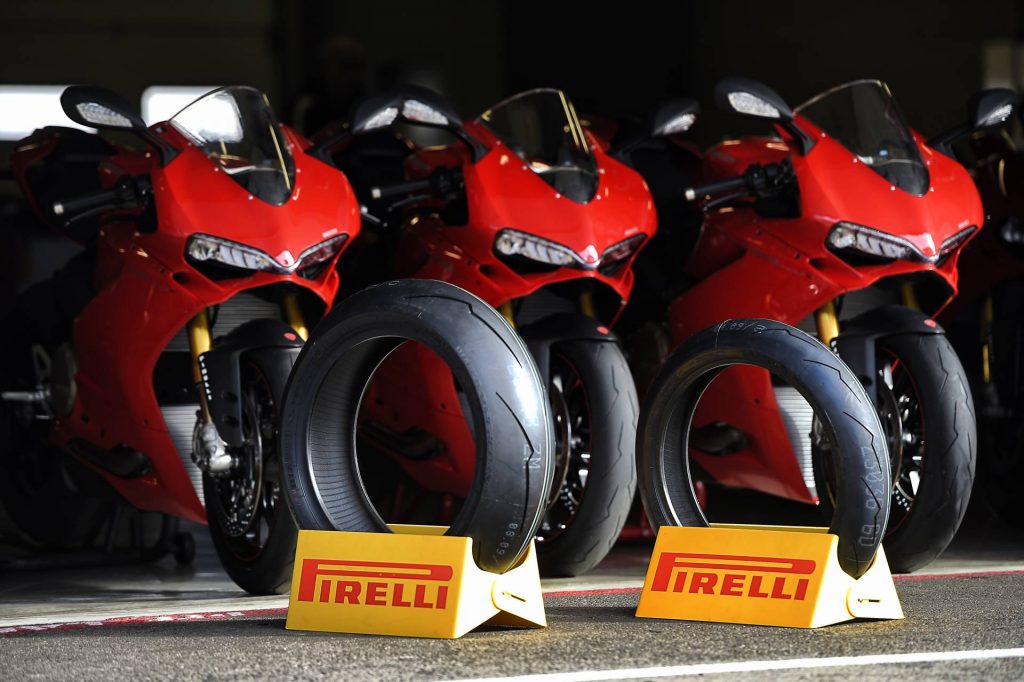 "We're extremely proud of the ASBK Championships that we have won with Pirelli and we continue to make this a strong focus of ours," said Mr Stoeckert.
"On top of the tyres and tyre service that we offer, Motul oils and lubricants, RK Chains and Sprockets, Ferodo brake pads, AGV helmets, TCX boots and Vortex racing components are all very much in demand.
"We also have racers and teams using our La Corsa stands and accessories, HiFlo Filtro oil filters, BMC Performance Air Filters, Macna Riding Gear and Motocell Lithium Ion batteries.
"One of the standout features of the products that we distribute and are used by riders and racers in the ASBK championship is that they were developed from racing.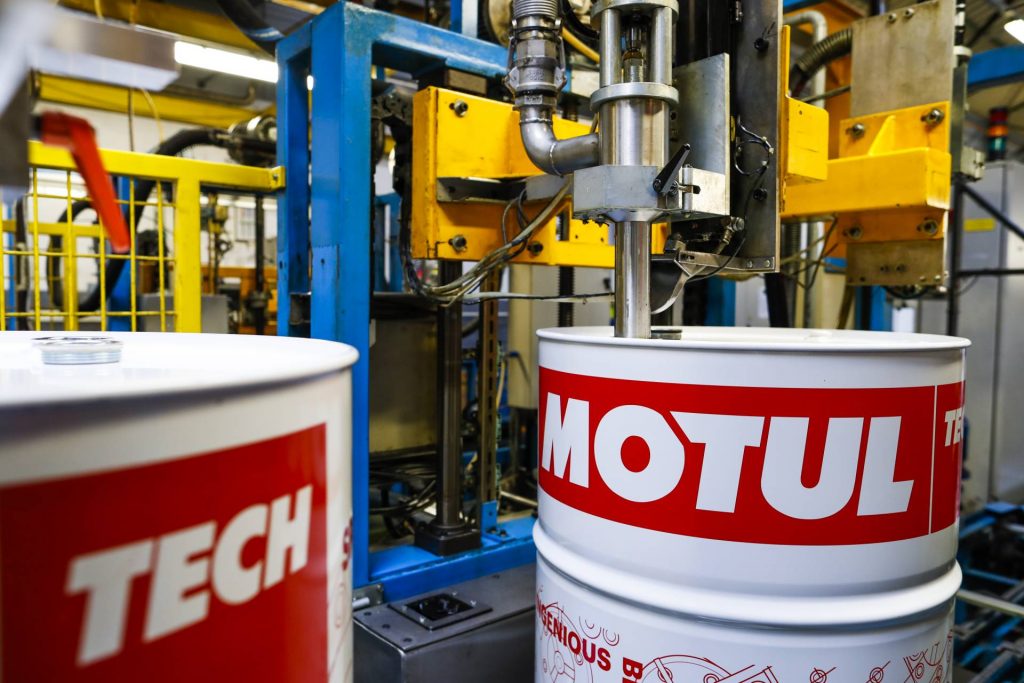 "Pirelli's race tyres are the direct result of tyre development in the WorldSBK championship. AGV's race helmets are developed and are continually evolving thanks to the feedback from some of the world's fastest racers and biggest names racing MotoGP. Motul oils and lubricants are used by race teams racing in the most prestigious championships across the world, from MotoGP, World SBK, World Endurance Championship, MXGP."
Link International's support for motorcycle racing in Australia doesn't just stop at ASBK, they are also heavily involved in various disciplines and championships, from grassroots level right through to national championships.
"From Motocross, Supercross and Enduro, to Dirt Track and Speedway as well as Road Racing, we're heavily involved in racing," said Mr Stoeckert.
"From providing support to local up and coming racers through their local motorcycle dealership to naming rights sponsorship of national championships, we believe that national, state and grassroots events across Australia are good for the industry and we're happy to do whatever we can to support them.
"We have championships and one-off events right across Australia that we support in our commitment to backing motorcycle competition.
"As part of our involvement in racing we support the St George Motorcycle Club and the AGV Pirelli NSW Road Racing Championship alongside the Motorcycle Sportsmen of Queensland and the Queensland Road Racing Championships.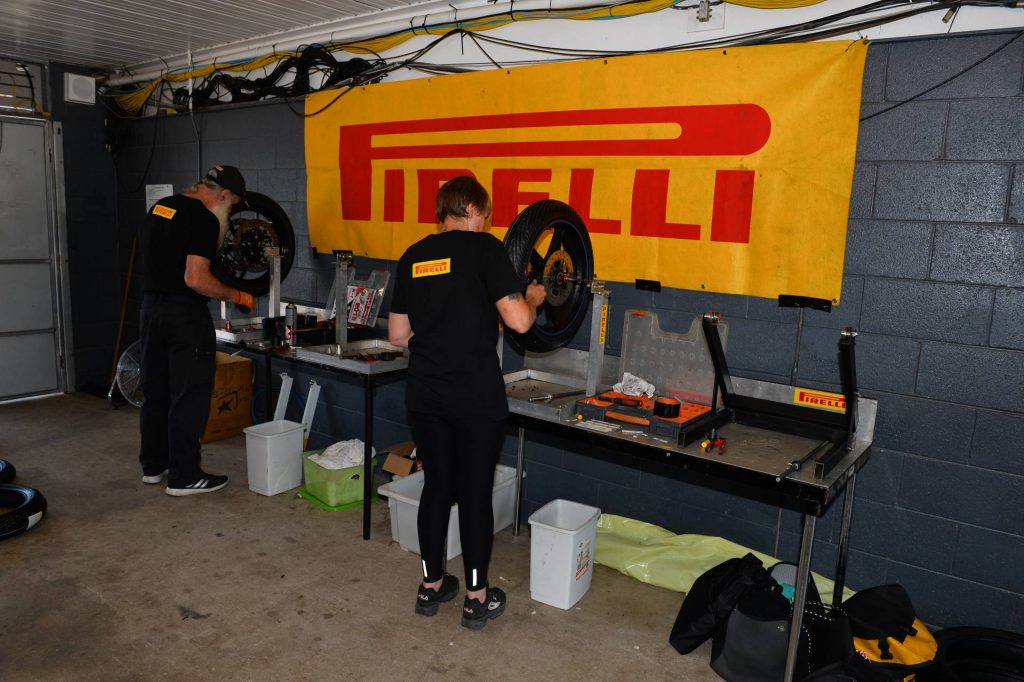 "We also are naming rights sponsors of the Motul Pirelli Victorian Road Racing Championships and have supported this championship now for many years.
"Over in the west, Western Australia has a very healthy racing scene and we support the WA MCRC Road Racing Championships, with a strong Pirelli presence in the pits and a tyre service available to all racers.
"All these championships have a lot of prestige and are great championships to be involved with. And with Christmas just around the corner, ASBK riders and fans can look forward to some exciting new product releases from Link International in the not too distant future.
"We have a number of really exciting new product releases for a number of our brands in 2021 and will be announcing more details in the coming weeks," said Mr Stoeckert.
"As a bit of a bonus for all ASBK fans, we can tell you now that there is a new model AGV Pista GP RR on the way that is unlike anything seen before.
"The helmet will be known as 'Iridium', and we can't wait to land this new helmet here in Australia. Definitely keep an eye on our social media pages as we will release more information on this helmet very soon."
MA CEO Peter Doyle said Link International and ASBK had been a winning partnership for MA.
''From the beginning of MA's rebuild of ASBK, it was Link International who were the first industry partner to get behind us and they have been right beside us ever since," Mr Doyle said.
"Link International have racing in their DNA, they are not only a crucial partner of ASBK, they are racing people and are proud to be involved across the entire sport.
''MA and ASBK are very proud of this long running partnership which is highly valued by MA."
You can stay up to date with the latest world class products from Link International by visiting their web site www.linkint.com.au
The next round of the ASBK Championship will be round 2, to be held at The Bend Motorsport Park, South Australia, on November 20-22.
The ASBK Grand Finale for 2020 will be conducted as a double-header round, rounds 3 and 4 over 4-days, at Winton Motorway Raceway, December 3-6.
ASBK round 2 at The Bend and both rounds 3 and 4 at Winton Motor Raceway (Saturday and Sunday) will be broadcast live through our TV partners on SBSHD, Fox Sports Australia, Fox Sports Asia.
Keep up to date with the mi-bike Motorcycle Insurance Australian Superbike Championship, presented by Motul, via our website www.asbk.com.au and following ASBK on Facebook and Instagram.
ROUND 2 – International MotoFest @ The Bend, SA November 20-22
ROUND 3 & 4 – Winton Motor Raceway, Benalla, VIC December 3-6
ASBK Night of Champions Awards – Winton Motor Raceway, Benalla, VIC December 6