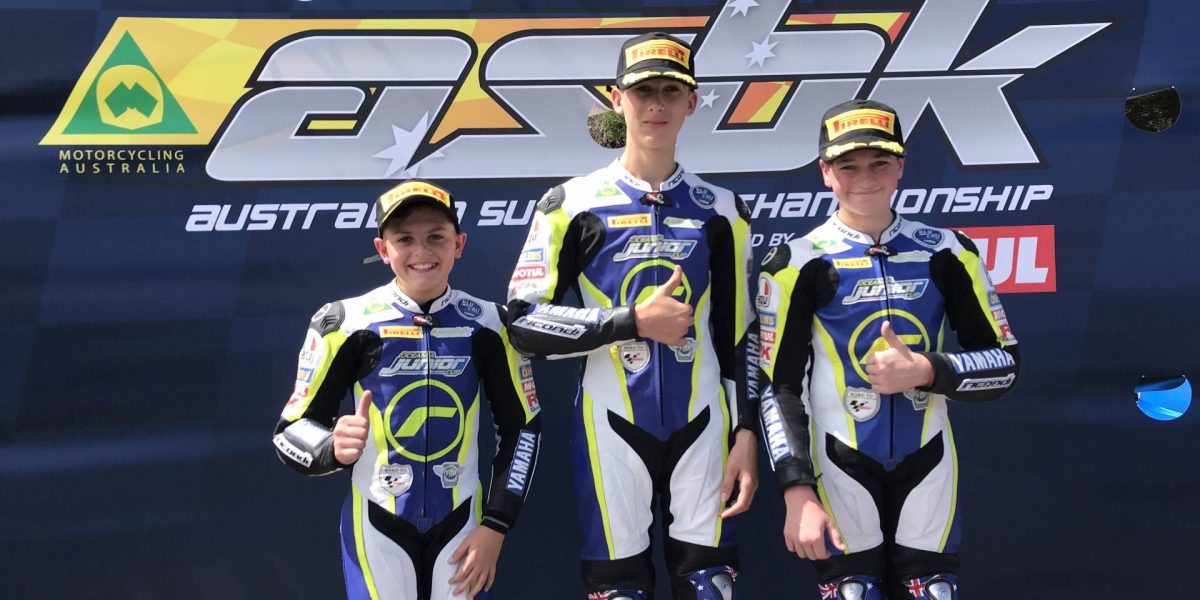 Lucas Quinn Takes First Race Victory of Oceania Junior Cup
What a spectacular start to the Oceania Junior Cup season, bar to bar racing and Lucas Quinn taking the chequered by millimetres, in the first race of the season for the mi-bike Motorcycle Insurance Australian Superbike Championship, Presented by Motul.
In front of Motul FIM World Superbike Championship teams, Australia's finest young racers battled from the drop of the flag, and by race end it was 5 riders dicing for the chequered, Lucas Quinn, Marianos Nikolis, Cameron Dunker, Tom Drane and Angus Grenfell fighting it out.
Marianos Nikolis, 2nd, who had success at the last round in Sydney last year will be eager to go one better tomorrow.
Angus Grenfell, who is also doing double duties this weekend competing in the YMI Supersport 300 class finished third.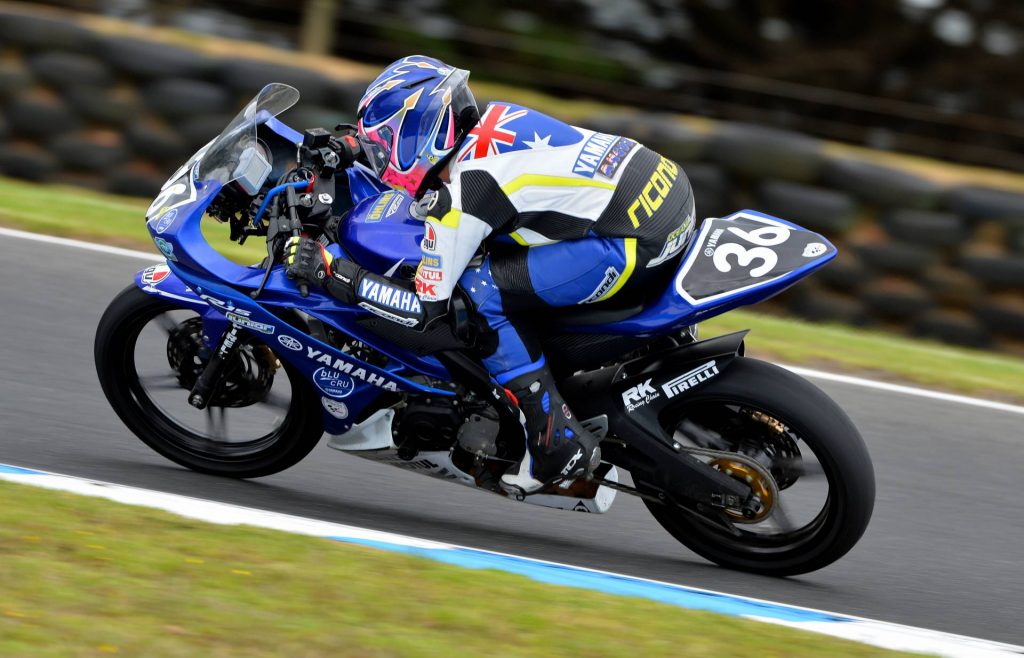 Oceania Junior Cup provides spectacular close racing, and Superbike World Championship fans and riders, are always watching the young Aussie talent as they blast around Phillip Island.
Oceania Junior Cup are first out the gate tomorrow at 8.25am for race two, and teams will use this afternoon to make fine tune adjustments to their machines in the hope to be in the battle for first across the line.