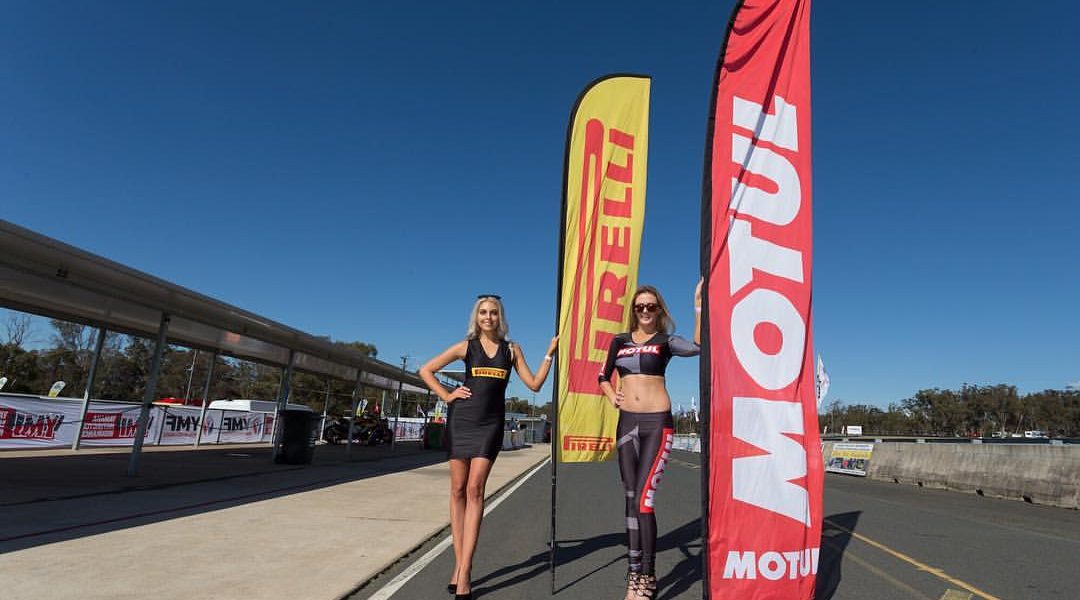 Motul & Pirelli Commit to the ASBK in 2017
Adding to what has already been a huge news week for the ASBK, Motorcycling Australia (MA) and the Yamaha Motor Finance Australian Superbike Championship (ASBK) are ecstatic to announce the continuing partnership with Link International, the Australian distributor of Motul and Pirelli in 2017.
Link International brings over 30 years experience operating in Australia importing top shelf motorcycle products, Motul Oils and Pirelli Tyres. Link International enjoys a long history in supporting the ASBK and once again joins the fold ahead of the highly anticipated 2017 season.
Don Nicholas, Pirelli Moto Product Manager shared; "We are very excited about the upcoming 2017 ASBK. The premier road racing championship in Australia continues to gather strength this year, and we are proud to be the official tyre sponsor of the championship again in 2017, through Link International.
"This year sees some further improvements in the Pirelli range in Diablo Superbike and Diablo Supercorsa ranges, as we benefit again from developments made by Pirelli in the World Superbike Championship (WSBK). Importantly these tyres are available to all riders around Australia, as part of our philosophy 'we sell what we race, we race what we sell'. We look forward to working with our Factory and privateer teams across all classes to build a successful season ahead." Don ended.
Pirelli has had tremendous success in the growth phase of the ASBK series, with some of 2016's fastest riders racing on Pirelli rubber including; Troy Herfoss, Mike Jones, Jamie Stauffer, Brayden Elliot and Sloan Frost. Pirelli has not only concentrated their efforts on the big bikes, R3 Cup contestants Callum Alderson and Hunter Ford also enjoyed measurable successes on their Pirelli's last season.
As the official oil of the ASBK and now in it's 164th year of operation and specialising in the formulation, production and distribution of lubricants, Motul will once again keep high performance ASBK bikes lubricated in 2017. Motul has supported teams in international motorsports as FIA World Endurance Championship, Super GT, MotoGP, WSBK, World MX, , Supercross, Isle of Mann TT, and of course the ASBK.
Mark Kelly, Marketing Manager of Link International said; "It's fantastic to continue our long standing partnership between MA, the ASBK and Motul. Motul is synonymous with high performance racing worldwide, seen in their involvement in MotoGP and WSBK with top level teams and as Official Oil of those Championships, and locally as official oil sponsor of the ASBK over many years. Riders trust the performance of Motul oil to get the best from their motorcycles. Good luck to all the teams and competitors for the 2017 season." Kelly finished.
Motorcycling Australia's (MA) Chief Executive Officer, Peter Doyle said "The continued alliance that Motul and Pirelli bring to the ASBK is a fantastic support that benefits everybody. The teams and riders have worked closely over the years and have now built a relationship that is based on trust and confidence in both Motul and Pirelli's products, which in racing terms is everything.
"Link International have been instrumental in fostering growth in every kind of motorcycle sport in Australia, from off-road to road race. They are a company with a well-regarded history that shares MA's vision and fully understands the demands and challenges of motorsport in general." Doyle finished.
For more on Motul and Pirelli products, click www.linkint.com.au
2017 Yamaha Motor Finance Australian Superbike Championship Calendar:
·      Round 1 Phillip Island GP Circuit, WSBK, VIC      23-26 February
·      Round 2 Wakefield Park Raceway, NSW                 17-19 March
·      Round 3 Winton Motor Raceway, VIC                      28-30 April
·      Round 4  (TBC)                                                                   (TBC)
·      Round 5 Morgan Park Raceway, Warick, QLD     25-27 August
·      Round 6 SMP Eastern Creek, NSW                           8- 10 September 
Round 7 Phillip Island Circuit, VIC                            6-10 October
Stay up to date with all the latest news and updates from the ASBK by liking ASBK on Facebook, following the @asbk on Instagram and checking out the ASBK website here.