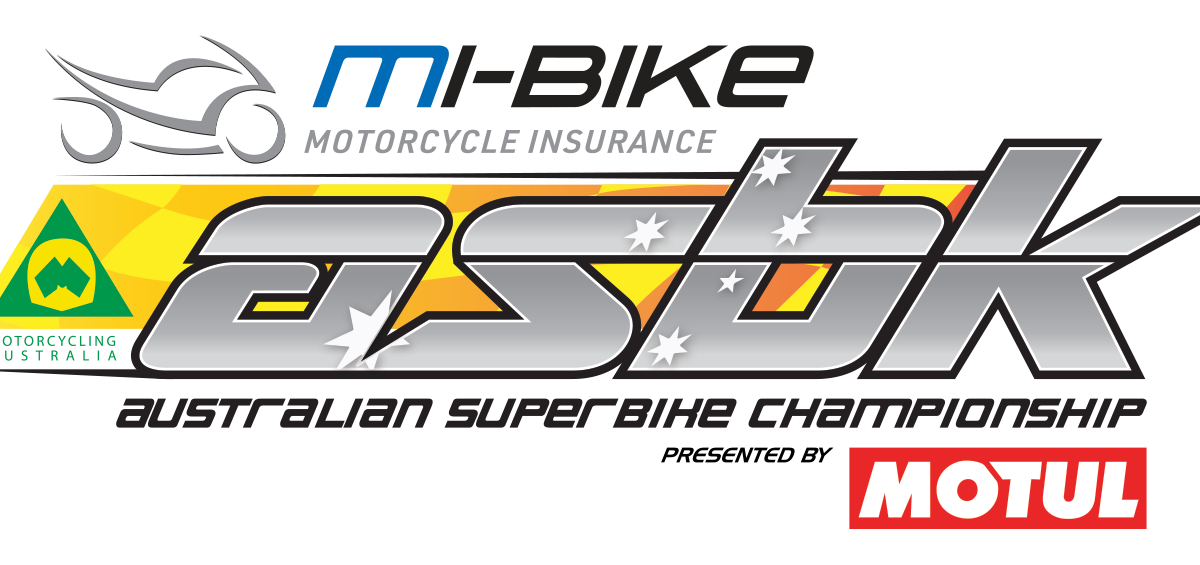 MOTUL RETURN AS PRESENTING RIGHTS SPONSOR FOR THE 2022 ASBK CHAMPIONSHIP
The mi-bike Motorcycle Insurance Australian Superbike Championship (ASBK) presented by Motul is proud to announce that presenting rights holders and lubricant specialists Motul are set to return in 2022.

Motul has placed motorsport as its prime creative and ingenious laboratory since it first began appearing in motorsport disciplines in the 1950s. This involvement and dedication to excellence has seen Motul work with some of the finest teams and riders in history.
For Brenden Stoeckert, General Manager Link International – Motul Distributor Australia, the company's long-term commitment to racing makes sponsorship of ASBK a logical decision: "Motul has been involved in racing via various partnerships for a long time and this unbroken relationship with racing has established and maintained the brand as a global motorsport power reference it is today."
"We are pleased to be the presenting rights sponsor again in 2022 and wish all involved the very best."
Motorcycling Australia (MA) CEO Peter Doyle: "Motul have been an important supporter of motorcycle racing in Australia and having them return as presenting rights sponsor in 2022 is an important element in the ongoing success of ASBK."
"In 2022, we are looking forward to a full season of competitive and entertaining racing and the support of our sponsors is key to making this happen. I want to thank Motul for their support on behalf of not only Motorcycling Australia but all fans and stakeholders."
mi-bike Motorcycle Insurance Australian Superbike Championship presented by Motul –  2022 Calendar 
Round 1 Phillip Island Grand Prix Circuit, VIC 25 – 27 February
SBK, SSPT, SS300, R3 Cup, OJC, SBK Masters
Round 2 Queensland Raceway, Ipswich QLD 18 – 20 March
SBK, SSPT, SS300, R3 Cup, OJC, Sidecars
Round 3 Wakefield Park Raceway, Goulburn NSW 22 – 24 April
SBK, SSPT, SS300, R3 Cup, OJC.
Round 4 Hidden Valley Raceway, Darwin NT 17 – 19 June
* With Supercars – SBK Only
Round 5 Morgan Park Raceway, Warwick QLD 5 – 7 August
SBK, SSPT, SS300, R3 Cup, OJC
Round 6 Symmons Plains Raceway – Launceston TAS 20 – 23 October
SBK, SSPT, SS300, R3 Cup
Round 7 Phillip Island Grand Prix Circuit, Cowes VIC TBA – November
TBC
Round 8 The Bend Motorsport Park, Tailem Bend SA 2 – 4 December
SBK, SSPT, SS300, R3 Cup, OJC
ASBK Night of Champions Dinner – The Bend 4 December
For more information and event details, see the official Championship website www.asbk.com.au