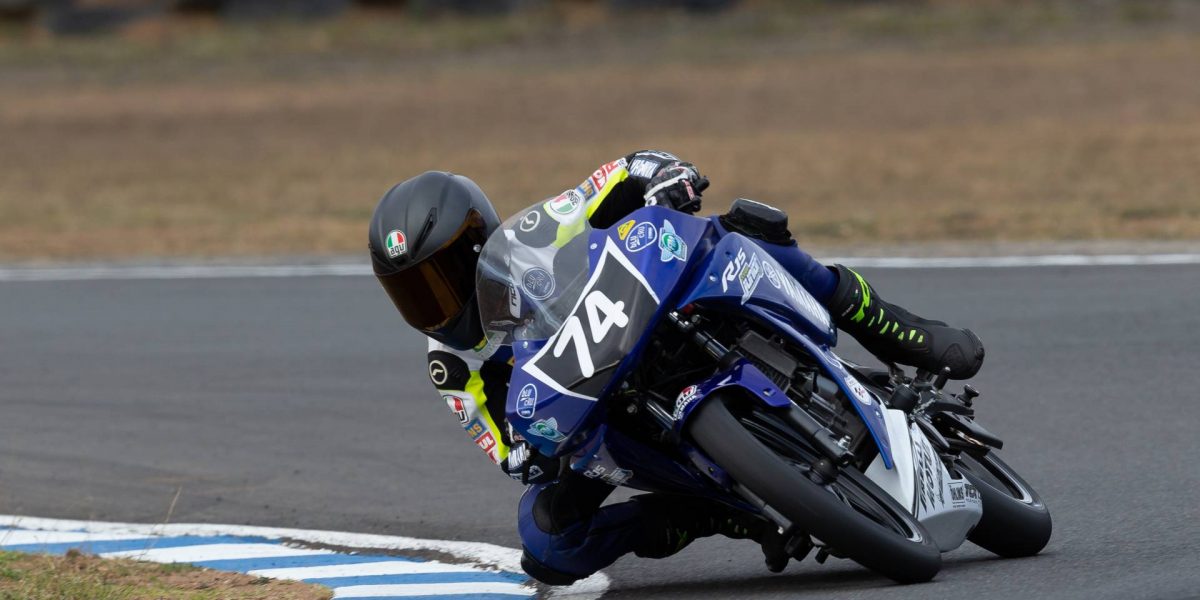 Roulstone Claims Race 1 of Oceania Junior Cup at Morgan Park
Jacob Roulstone (bLU cRU, Yamaha YZF R15) has claimed victory in Race 1 of Round 3 of the 2019 bLU cRU Oceania Junior Cup at Morgan Park Raceway in Queensland, Australia, held as part of Round 4 of the Motul Pirelli Australian Superbike Championship (July 5-7).
Roulstone finished 0.4 seconds ahead of second-placed Angus Grenfell, with Queensland local Glenn Nelson in third. "It was a very difficult race," said Roulstone on the podium. " A lot of passing and battling!
"I was just waiting until the last lap board, trying to be tactical and then try to be leading out of the last turn" he said.
Two more races will follow tomorrow (Sunday).
Round 4 of the 2019 Motul Pirelli Australian Superbike Championship (ASBK), incorporating Round 3 of the bLU cRU Oceania Junior Cup continues from Morgan Park, Queensland until July 7. For updates, information, and to purchase tickets, visit ASBK.com.au
For full results from all classes please visit Computime.com.au

For more from the ASBK, follow us on Facebook and Instagram