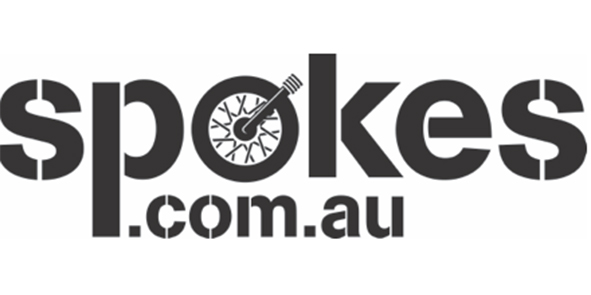 Spokes.com.au presents Rounds 3 & 7 of the ASBK
Motorcycling Australia is pleased to announce Spokes.com.au as the official 2017 sponsor of the highly anticipated Victorian based Rounds of the Yamaha Motor Finance Australian Superbike Championship presented by Motul Pirelli (ASBK).
Motorcycling Australia (MA) and Victoria's Transport Accident Commission (TAC), have announced a new and exciting partnership with Spokes.com.au.
The TAC's Spokes.com.au website is designed by riders, for riders, primarily focusing on rider safety, support and awareness in Victoria.
The new partnership will see two ASBK Victorian rounds proudly carry the Spokes.com.au name this year; Round 3 at Winton Motor Raceway from April 28 to 30 and for Round 7 at Phillip Island Grand Prix Circuit from October 6 to 8.
Spokes staff will also be on hand to provide information to Superbike fans in the ASBK Trade Alley at the Victorian Rounds.
TAC road safety director Samantha Cockfield said the partnership was a great opportunity to talk to riders about the information available to them on the Spokes website.
"There is so much happening in the world of bike safety and enhancements in protective gear."
"This is a great chance for us to work with riders to make sure they're across the latest information to keep them safe on the roads," Ms Cockfield said.
MA CEO Peter Doyle is elated with the announcement of the new partnership as both MA and the TAC share a common goal in keeping riders safe on the roads.
"MA is very pleased to welcome the TAC and Spokes to the ASBK Championship for the Victorian Rounds."
"Motorcycle rider safety is of significant importance to MA and we are looking forward to helping Spokes spread their important messages," Mr Doyle said.
The Spokes.com.au website has information for riders on licensing, the latest bike technologies, safe riding tips and includes a comprehensive buying guide for the latest motorcycle safety gear.
You can visit the spokes website here: Spokes.com.au. 
2017 Yamaha Motor Finance Australian Superbike Championship Presented by Motul Pirelli Calendar:
Round 3    Spokes.com.au presents Winton Motor Raceway,   VIC    28-30 April
Round 4                                               Hidden Valley Raceway,   NT    7-9  July         
Round 5                                               Morgan Park Raceway,    QLD 25-27 August
Round 6                                               SMSP Eastern Creek,       NSW  8-10  September  
Round 7    Spokes.com.au presents Phillip Island Circuit,        VIC 6-8  October
Stay up to date with all the latest news and updates from the ASBK by liking ASBK on Facebook, following the @asbk on Instagram and checking out the ASBK website here.