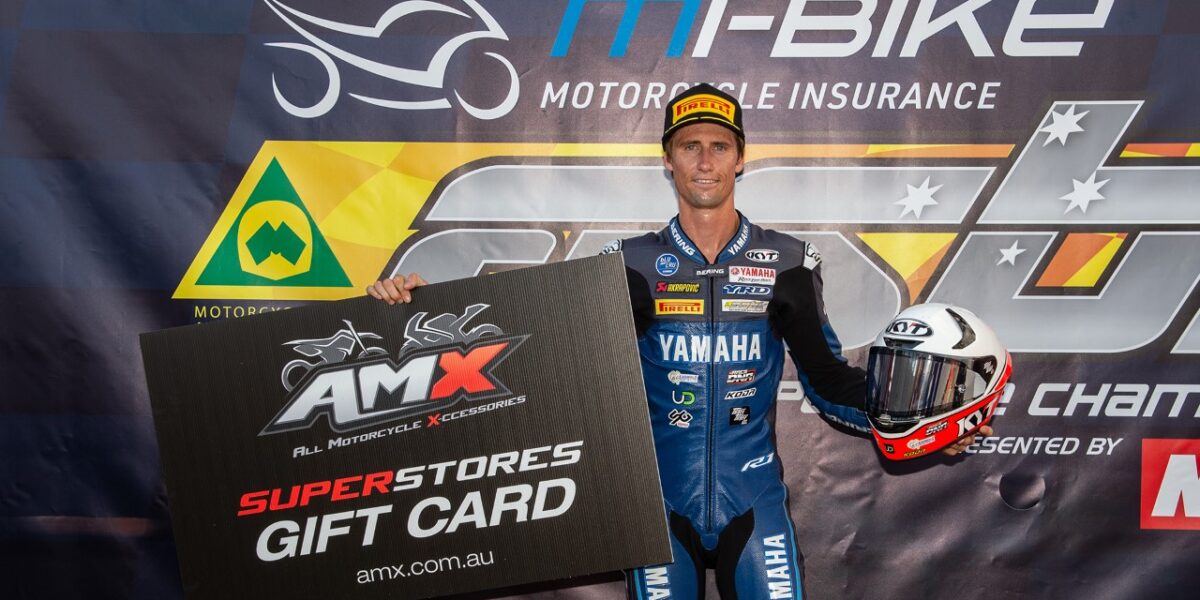 Sunday Race day- all you need to know ahead of Round Two!
It's race day and Australia's fastest riders on the fastest Superbikes in history are set to take on Queensland Raceway this weekend for round two of the 2022 mi-bike Motorcycle Insurance Australian Superbike Championship presented by Motul (ASBK). 
Can Mike Jones Racing – Mad Mike convert his AMX Superstores pole position into a race win? Can reigning champion Wayne Maxwell looks to bounce back after a mixed round one? Can Michelin Supersport pole sitter Tom Edwards start to claw his way back into series contention after a DNF in race one at Phillip Island?
 Tickets are on sale now with Friday free entry for all and free entry to all kids 15 and under all weekend! Tickets via our website: https://www.asbk.com.au/…/asbk-22-queensland-raceway…/ 
 If you can't be at the track, SBS Australia has all the action on the screen from 1-4pm AEST Sunday (Check your local guides!). We will also be streaming the early action via our FB page and Stan Sport also has all the racing action on Sunday from 1pm! 
 For all information related to riders, statistics, schedules, entry lists and photographers maps, please follow the relevant links detailed below: 
 Our regular morning catch up with the paddock today features Wayne Maxwell, Josh Waters, Deon Coote,  Mike Jones, Cru Halliday, Broc Pearson but NOT Ben Henry.
View this post on Instagram

Round 1 Phillip Island Grand Prix Circuit, VIC 25 – 27 February
SBK, SSPT, SS300, R3 Cup, OJC, SBK Masters  
Round 2 Queensland Raceway, Ipswich QLD 18 – 20 March 
SBK, SSPT, SS300, R3 Cup, OJC, Sidecars  
Round 3 Wakefield Park Raceway, Goulburn NSW 22 – 24 April 
SBK, SSPT, SS300, R3 Cup, OJC, Sidecars  
Round 4 Hidden Valley Raceway, Darwin NT 17 – 19 June 
* With Supercars – SBK Only  
Round 5 Morgan Park Raceway, Warwick QLD 5 – 7 August 
SBK, SSPT, SS300, R3 Cup, OJC  
Round 6 Symmons Plains Raceway – Launceston TAS 20 – 23 October 
SBK, SSPT, SS300, R3 Cup  
Round 7 Phillip Island Grand Prix Circuit, Cowes VIC TBA – November 
TBC  
Round 8 The Bend Motorsport Park, Tailem Bend SA 2 – 4 December 
SBK, SSPT, SS300, R3 Cup, OJC  
ASBK Night of Champions Dinner – The Bend 4 December