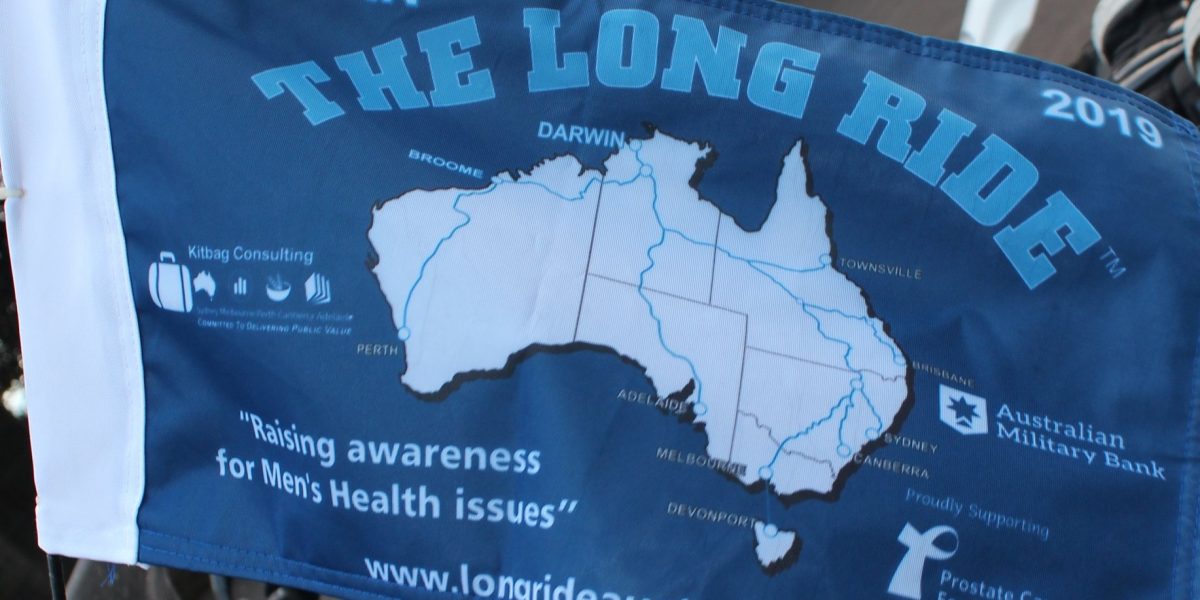 The Long Ride Is Heading To The Top End
---
For 12 years, the founders of The Long Ride, Chris and Gail Dunne, have been passionate supporters of Prostate Cancer Foundation of Australia (PCFA).
On Saturday 18th May over 300 motorcycle riders, plus a few locals, will meet up in Darwin. Over the past week these riders have travelled from across Australia on The Long Ride to Darwin. A police escort will accompany the riders to their final stop at the Cenotaph on the Esplanade, where the Lord Mayor of Darwin will welcome the group.
For the first time, about a dozen riders from Virginia, United States will join this event, riding simultaneously with their counterparts in Australia.
What started with 200 participants who joined to ride for a worthy cause, is now an event that involves more than 300 riders, among them, the recently appointed Chief Executive Officer of PCFA, Professor Jeff Dunn AO, who felt inspired by the hard work and generosity of these motorcycle enthusiasts.
"PCFA is proud to once again be the beneficiary of The Long Ride 2019. People like Chris, Gail and all the riders help us to deliver our mission of reducing the impact of prostate cancer on Australian men and their loved ones," Professor Dunn said.
Chris said that The Long Ride is designed for participants to experience something totally different.
"It is about life on the road, meeting new people, and exploring yourself as you do something you love to do – ride your motorcycle," Chris said.
"All attendees are encouraged to discuss the issue of prostate cancer, bringing into focus this important men's health issue, especially to the rural and regional stops along the way."
The Long Ride participants commit to raise at least $500 per rider, to help reduce the impact of prostate cancer on men and their families.
Prostate cancer this year will kill more men than most other cancers and many of those who live with it will be faced with devastating treatment side effects. Prostate cancer is the most commonly diagnosed cancer in Australian men, approximately 3,500 men will die this year from prostate cancer and nearly 20,000 will receive a new diagnosis.

If you would like to show your support for the Long Riders with a donation, please visit the fundraising page http://pcfafundraising.org.au/event/thelongride2019
PCFA Media Enquiries:
Ana Gatt
Marketing & Communications Executive
Prostate Cancer Foundation of Australia
ana.gatt@pcfa.org.au
Ph: 02 9438 7022
Images courtesy of PCFA