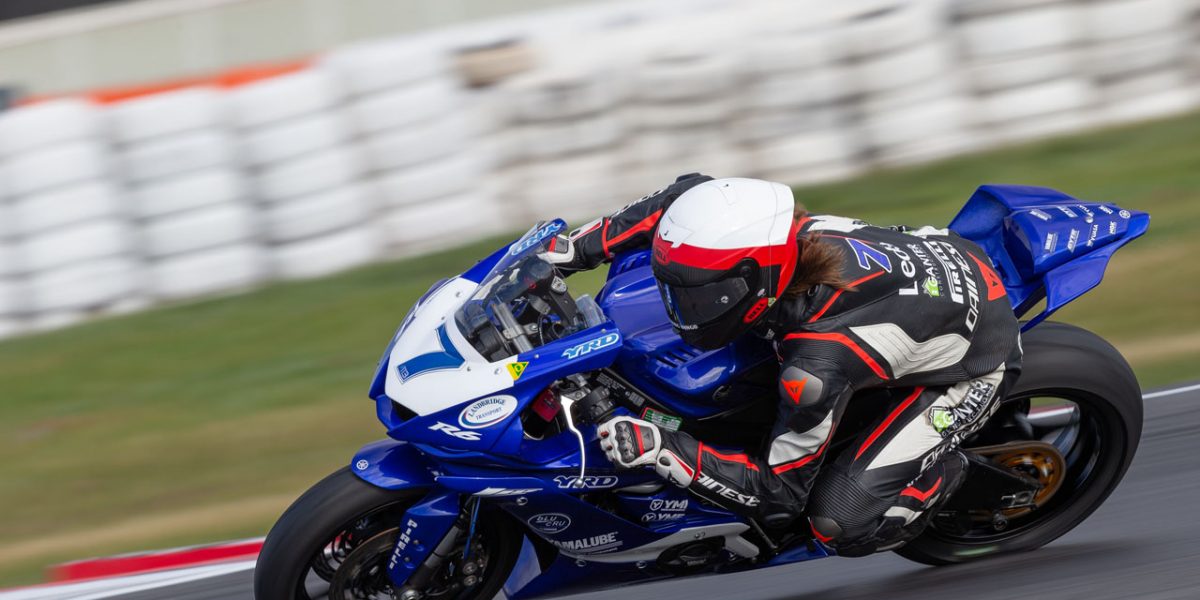 Toparis Closes on Supersports Title With Two More Wins
Goulburn's Tom Toparis has taken a step closer to wrapping up the 2019 Motorsports TV Supersport Championship, scoring a pair of race victories at Winton today, while several of his main title rivals faltered.
While Toparis scored maximum points for the weekend, he had to work harder for his victories than the scoreboard indicated. In Race 1, he was challenged for the lead by Oliver Bayliss, before a mechanical problem forced Bayliss into an unfortunate retirement.
In Race 2, held on a damp but drying circuit, Toparis had to see off attacks from not only Bayliss, but also Broc Pearson and rapid New Zealander Richie Dibben.
"Race 2 was insane – it was wet, but we were on slicks. I didn't want to be in front at the start, and Oli was really quick in those conditions, but as the track started to dry, I took a bit more risk each lap and gradually got quicker," Toparis said.
"In the end, I'm glad to get another win and the team have done such a good job considering we didn't have much dry track time – they had to be ready for anything."
Second and third-place finishes for Pearson were enough for him to take the runner-up position for the weekend, with Ty Lynch (third and seventh) completing the weekend podium.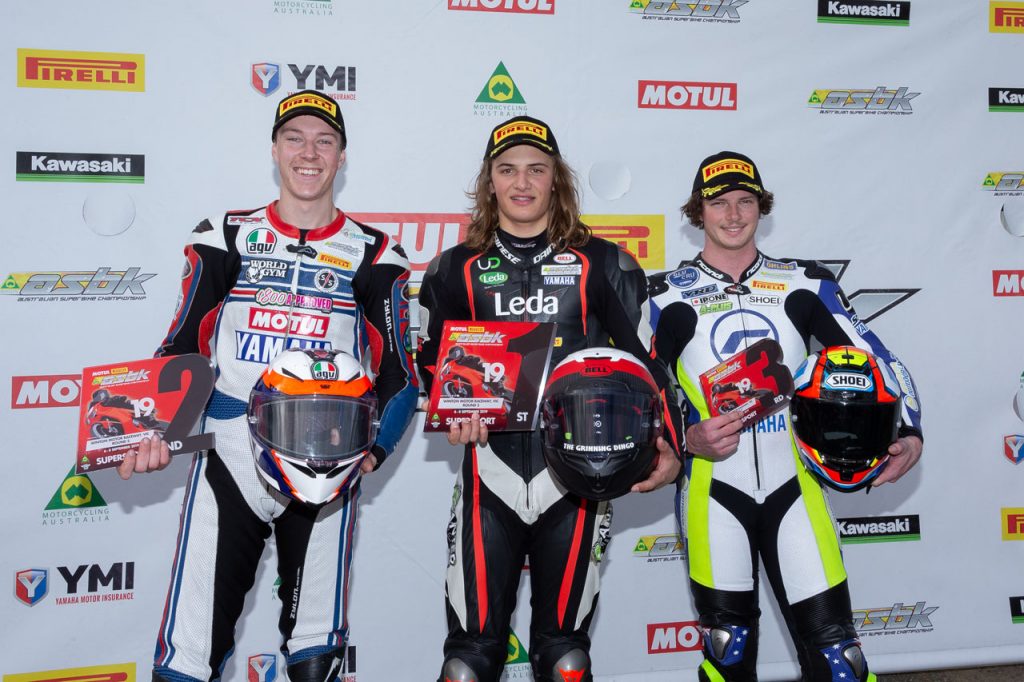 "We got lucky with the weather in Race 2 – it just lightly drizzled, and I had to be patient in the early stages, because it wasn't worth throwing it away," Pearson said.
"I had to come from a fair way back to catch Tom and Oli, and I definitely had a bit better pace mid-race. I got up to second on the last lap, but made a mistake which opened the door for Oli.
"We've gained some major points today – 36 points we've scored, and moved up to second in the championship – it can't have gone too much better."
The lowlight of the Supersports action occurred in Race 1, when a collision on the exit of Turn 2 eliminated the bikes of front-row qualifiers Nic Liminton and Reid Battye, along with Jack Hyde and Richie Dibben. Battye, Limington and Hyde were all eliminated from the remainder of proceedings.
Motorsport TV Supersports – Points after Round 5
1. Tom Toparis – 299
2. Broc Pearson – 214
3. Nic Liminton – 188
4. Oliver Bayliss – 181
5. Aidan Hayes – 153
6. Reid Battye – 142
7. Dallas Skeer – 138
8. Ty Lynch – 111
9. Chris Quinn – 109
10. Jack Passfield – 106