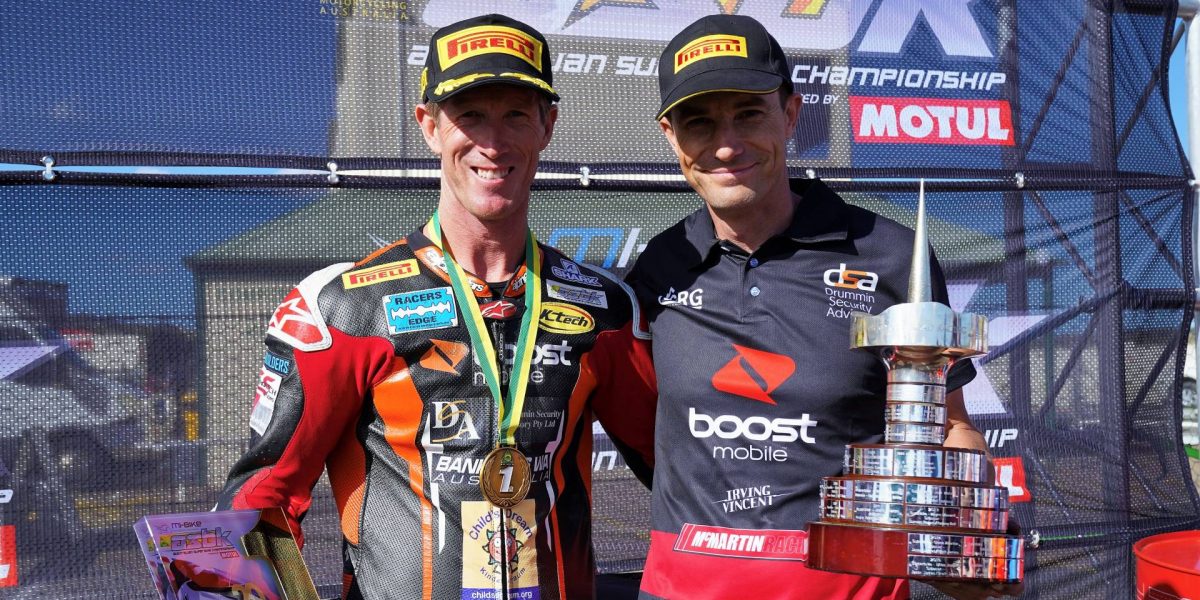 Wayne Maxwell Still Celebrating Magnificent ASBK Superbike Championship Victory
2020 ASBK Champion Wayne Maxwell is still celebrating his superb Championship victory from 7 days ago with family, sponsors and supporters.   
 Maxwell told ASBK he was "still smiling as each day goes by" after winning the Kawasaki Superbike class Championship aboard his Craig McMartin Ducati Boost Mobile with K-Tech team.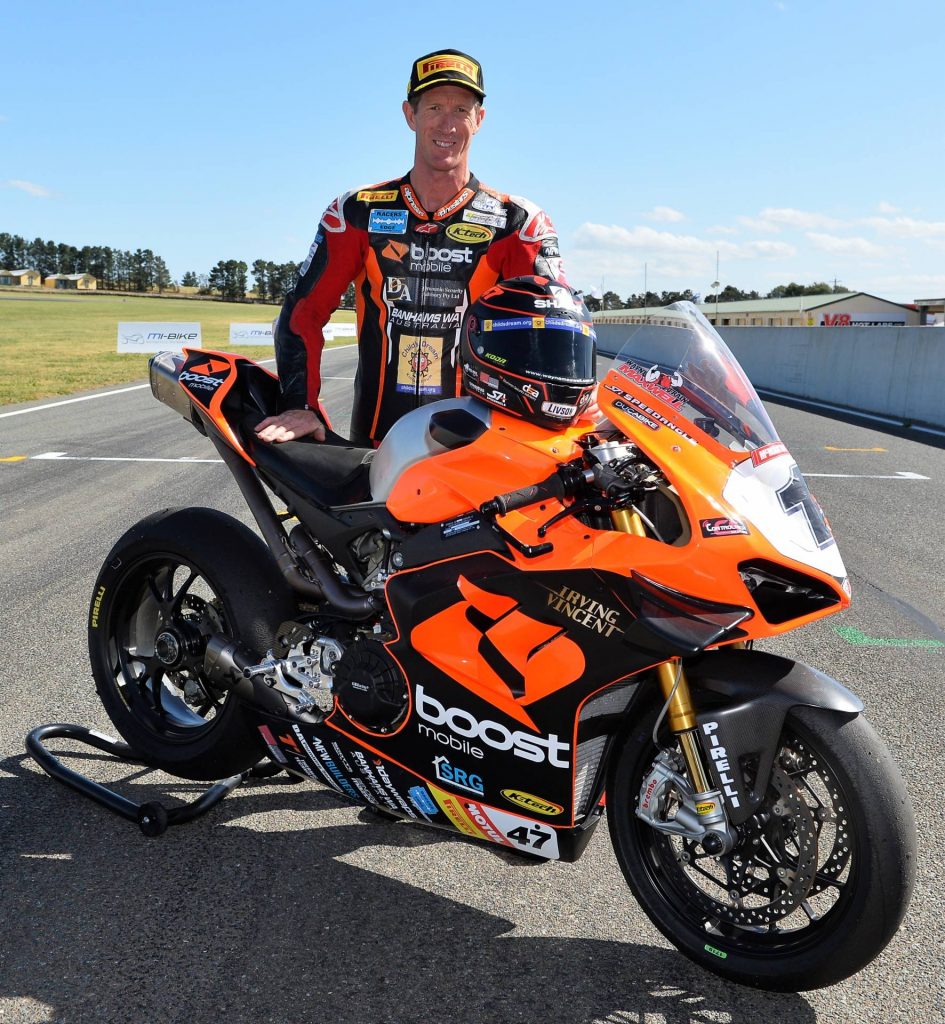 "I still have memories flash back from the weekend and it's still exciting. Anytime I catch up with someone who supported the team it brings that all back."
Maxwell kicked off the season scoring the lap record at the ASBK Official Test at Phillip Island back in January aboard his new Ducati ride, sending a signal to the rest of the field he would be the one to beat.
Come round 1 with the WorldSBK at Phillip Island Grand Prix Circuit, just over a month later, and Maxwell blitzed the field scoring three victories.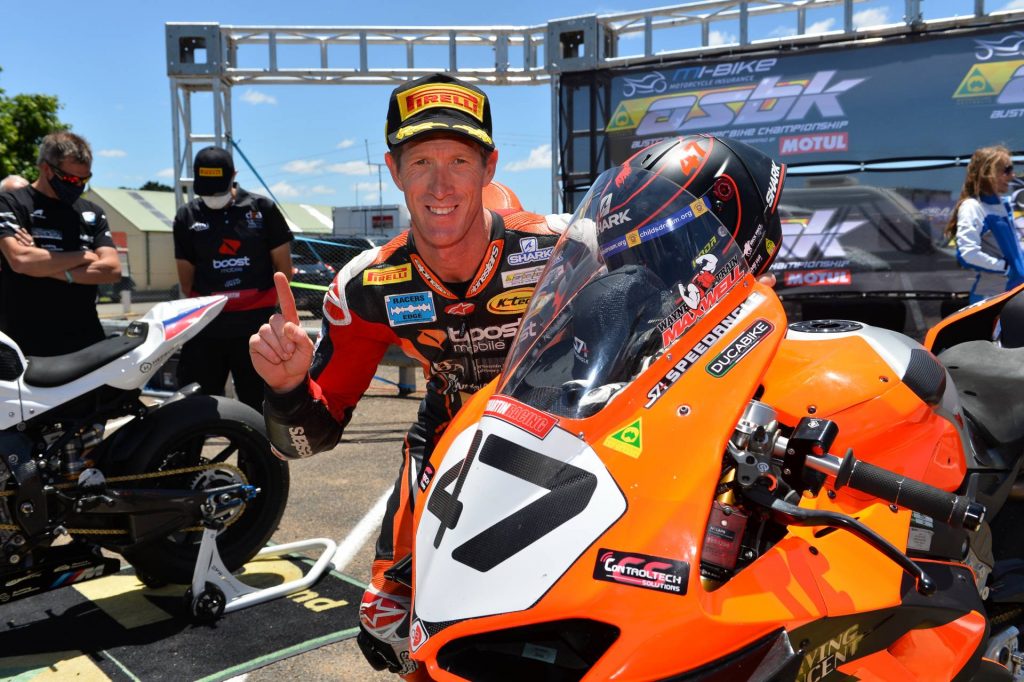 COVID-19 restrictions then put the Championship on hold until last weekend's Grand Finale double-header round of the mi-bike Motorcycle Insurance Australian Superbike Championship, presented by Motul.
While Maxwell had been hotly tipped to win the Championship, his friend, and wizard of Wakefield, Honda's Troy Herfoss, nearly upset the party scoring three wins, but suffered a DNF in race 3. Maxwell's consistency, speed and skill at Wakefield saw him score three second places and a win to secure the Championship.
"At the start of the year we had so much momentum going, and then we had a lot of time off," Maxwell said.
"Then we were at Wakefield which can be a hit-and-miss style of track and I still pinch myself that the team were able to perform so well.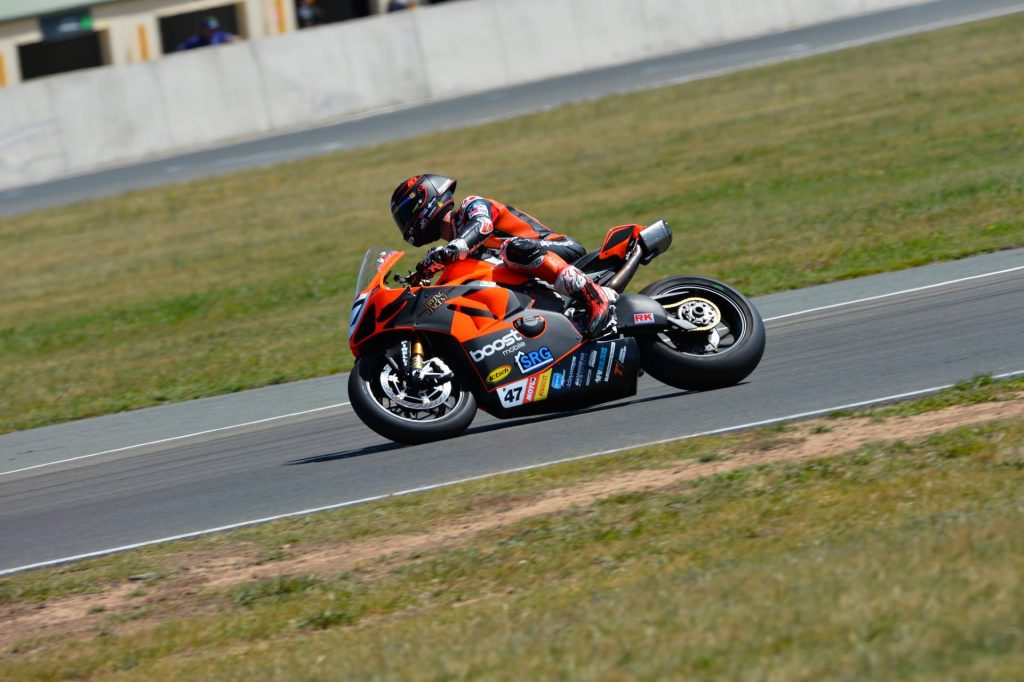 "We haven't really had any time together, so for the team to put a package together like that is unbelievable.
"We made a few little changes, but in those conditions, you can over analyse everything and lucky we did really well.
"So much goes into it and for Craig McMartin and our team, it's so special to be able to do it for them. Especially as they haven't won a Championship before.
"We didn't have a big budget. No one said we couldn't do anything because of money. We just got the job done.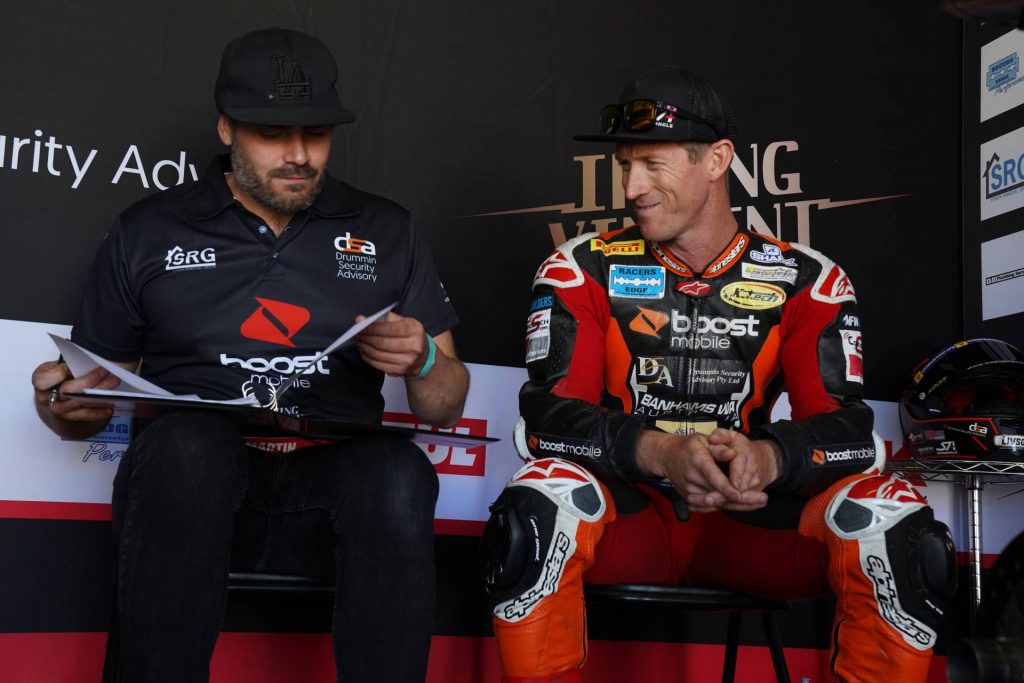 "It's so good to reward them when you see the hard work done by Craig, Adrian, Greg, Julie, Barry, Ken and K-Tech who put in a massive effort. For them to be rewarded with a Championship is such a good feeling and hopefully a memory which will last us all a long time."
While Maxwell teared up on the podium thanking his team and sponsors including Boost Mobile, K-Tech and Shark Helmets, his family was at a local Goulburn pub watching ASBK on the big screen.
"They sacrifice so much and ride every lap with me and to have my boys be able to witness the Championship win is something special and hopefully it stays with them for a life-time."
With less than 45 days until the 2021 Official ASBK Test at Phillip Island Grand Prix Circuit, Maxwell is also thinking about back-to-back Championship victories after such a strong showing this year.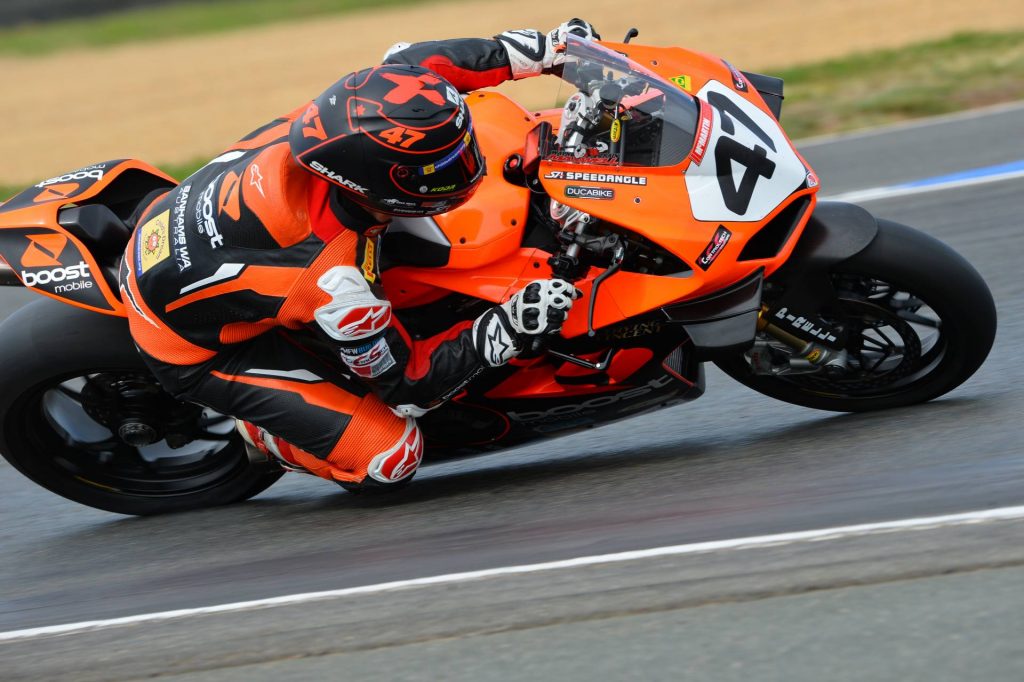 "I'm yet to confirm anything just yet, but I'd like to ride in 2021. But I don't want to be as stretched as I was this year."
Maxwell is keen to attract more sponsors for his 2021 Championship assault.
"Anyone out there that wants to be involved whether Ducati enthusiasts, those who want to see us on the grid contact myself or Craig McMartin, we definitely want to be there.
"I think it will be exciting times ahead, we did such a good job this year from where we were at with our bike, so full credit to the guys as the bike and our package was so good. We to make it even more competitive.
"Hopefully in 2021 we can put on a really good show again."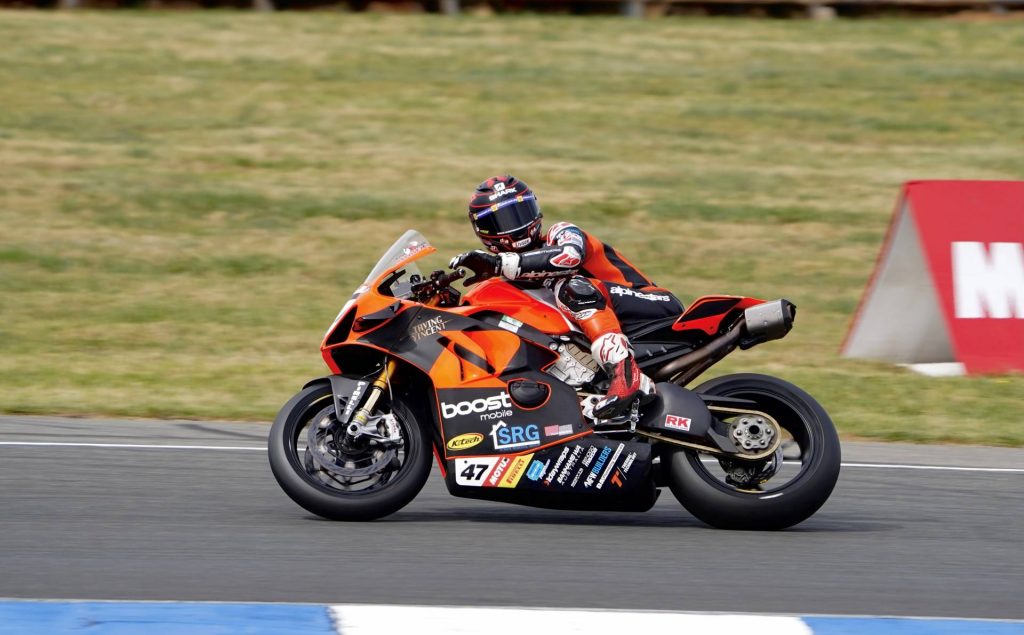 Keep up to date with the latest news on the mi-bike Motorcycle Insurance Australian Superbike Championship, presented by Motul, via www.asbk.com.au and following ASBK on Facebook and Instagram.
Pictures by Carl Parisella and Russell Colvin
2021 ASBK Provisional Calendar:
Official ASBK Test – Phillip Island Grand Prix Circuit, VIC, January 27-28
Rd 1 – Australian All Wheels Race Fest, Phillip Island Grand Prix Circuit, VIC, February 19-21
Rd 2 – Winton Motor Raceway, Benalla, VIC, March 12-14;
Rd 3 – Wakefield Park Raceway, Goulburn, NSW, April 16-18;
Rd 4 – Hidden Valley Raceway, Darwin, NT, with Supercars Championship, June 18-20;
Rd 5 – Morgan Park Raceway, Warwick, QLD, August 20-22;
Rd 6 – 2021 International Superbike Doubleheader at The Bend Motorsport Park, SA, with the FIM Asia Road Racing Championships, September 23-26.