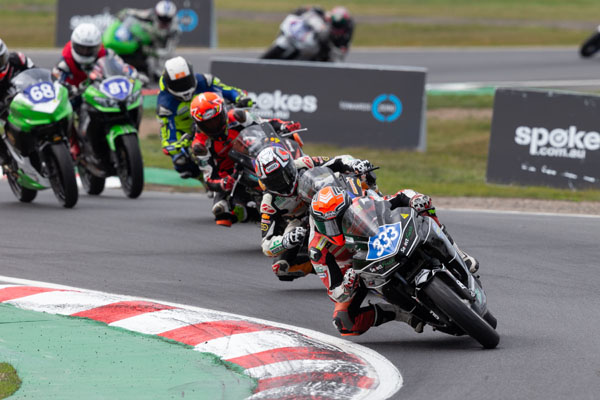 Yannis Shaw Wins Epic Supersport 300 Round
Yannis Shaw has taken his first Supersports 300 round win of 2019, coming out on top after two epic races in which battle packs of more than half a dozen motorcycles were battling nose-to-tail for the race lead.
In Race 2, Shaw exchanged the lead with Max Stauffer and Hunter Ford in the early laps, before a hard-charging Brandon Demmery also became involved in the lead battle group and had his turn at the front.
Shaw was shuffled back to fifth in Race 3, with Ford taking the win ahead of Senna Agius, Demmery and Seth Crump, but Shaw's wins in Races 1 and 2 netted him enough points to win the weekend overall ahead of Ford and Stauffer.
Shaw said he enjoyed his battles over the weekend, especially with Ford in Race 2.
"Hunter rode flawlessly – he had some serious speed," Shaw said.
"I knew he was coming through the tight section, but I held my line and he couldn't overtake because there was a yellow flag. Once that was done, I covered the last couple of corners but it was a fantastic race. I can't thank my team and personal sponsors enough."
Stauffer extended his lead in the championship to 39 points over Agius.
"It's been quite a testing weekend, I struggled a bit with setup," Stauffer said.
"Fortunately, I was able to score some solid points and we managed to extend our lead."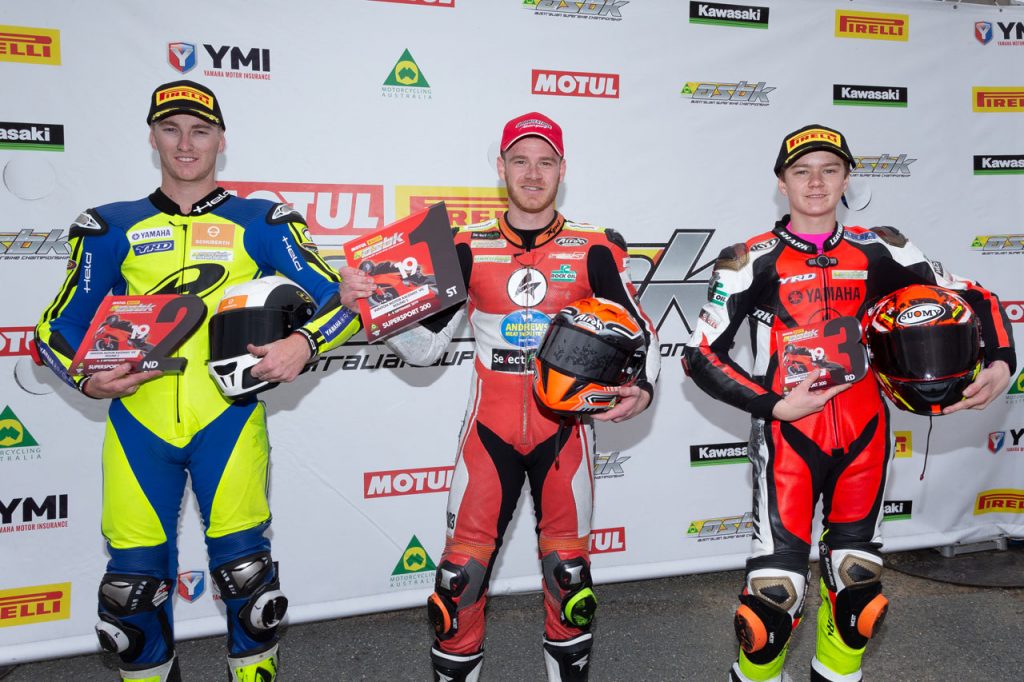 YMI Supersport 300 – Points after Round 5
1. Max Stauffer – 283
2. Senna Agius – 244
3. Hunter Ford – 208
4. Seth Crump – 203
5. John Lytras – 197
6. Yannis Shaw – 193
7. Harry Khouri – 192
8. Zac Levy – 191
9. Brandon Demmery – 174
10. Locky Taylor – 158