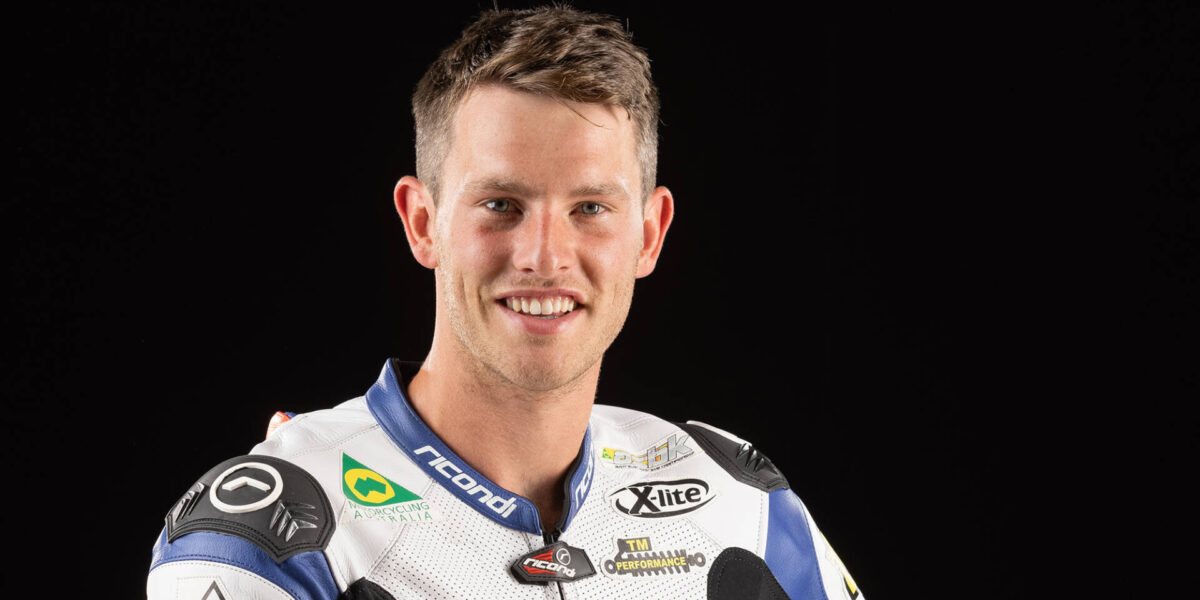 Tom Bramich
Name: Tom Bramich
Nickname: Tommy
Current age and Birthday: 24 years old, 16/11/1996
Hometown/State: Beaconsfield, Victoria
What was your debut year in ASBK? 2013 in the Australian 250cc Production Championship.
What bike/team/class are you riding in 2021? Yamaha YZF-R6, racing with the Apex Yamaha Racing team in the Australian Supersport Championship.
List your sponsors? Apex, The Bare Bird, Nolan, Ricondi
Describe yourself in 15 words: A hard working and dedicated person in whatever task I put my mind too. I Enjoy way to many hobbies.
Fun or interesting fact about yourself: I always put my right glove on first.
What social media platforms do you use: Facebook – Tom Bramich44 & Instagram – @tombramich44