AUSTRALIAN SUPERBIKE CHAMPIONSHIP
OCEANIA ROOKIES CUP
Motorcycling Australia (MA) is thrilled to announce a game changing Junior Road Race Academy that is set to take the region by storm! Making its Australian Road Racing debut is the Oceania Rookies Cup, a phenomenal all-inclusive program for young aspiring junior riders from all nations.
The Oceania Rookies Cup is a Junior Road Race Academy aimed at developing Oceania's next road racing stars. It will provide young riders with everything they need to take to the track, opening the pathway to the next generation racers through an exciting experience. The belief in the program is so strong that FIM are supporting the Oceania Rookies Cup for multiple years through FIM Oceania.
Featuring as part of the ASBK Championship, the six round Oceania Rookies Cup will kick off at the 2019 Official ASBK Test before following a nationwide program around the country.
As a truly interactive development academy, those participating will be coached by former MotoGP superstars, developing their riding styles while gaining a truly unique insight into the art of race craft. In addition, off track activities will include media and PR development and a focus on developing the true value of good sportsmanship.

Who can apply:
Competitors aged between 11 to under 16 years of age (as of January 1st, 2019) can register their interest to be a part of the first ever Oceania Rookies Cup season.
What's included:
Entries for 1 x Official ASBK Test
Entries for 6 x Rounds of the program
Garage space at each round
Loan of a race prepped Yamaha YZF-R15 *
Transportation of the race prepped Yamaha YZF-R15 to each event
Pre-event service of the race prepped Yamaha YZF-R15 and onsite technical support at each event
New race tyres for each round (wets when required)
Up to $1000 spare parts budget
Full racing gear supplied including Oceania Rookies Cup signature leathers, helmet, boots and gloves – and it's all yours to keep
Oceania Rookies Cup team uniform
All this yours for only AUD $7,750 (excluding travel and accommodation) for the entire season! * Loan of a race prepped Yamaha YZF-R15
Scroll down to Register Your Interest (please note: this is not an application for the program) Register Your Interest Closes on 31 October 2018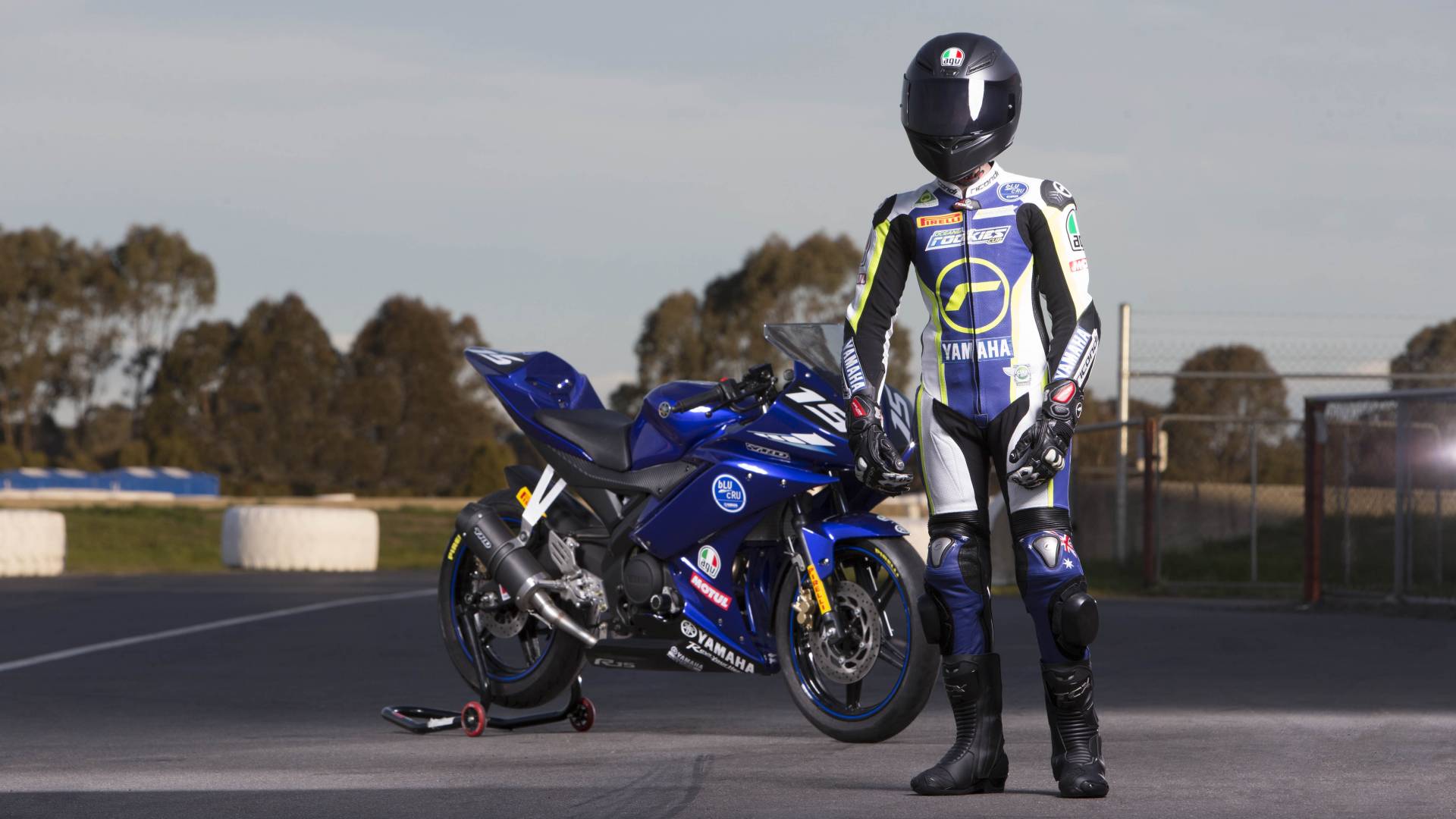 REGISTER YOUR INTEREST
Closes 31 October 2018