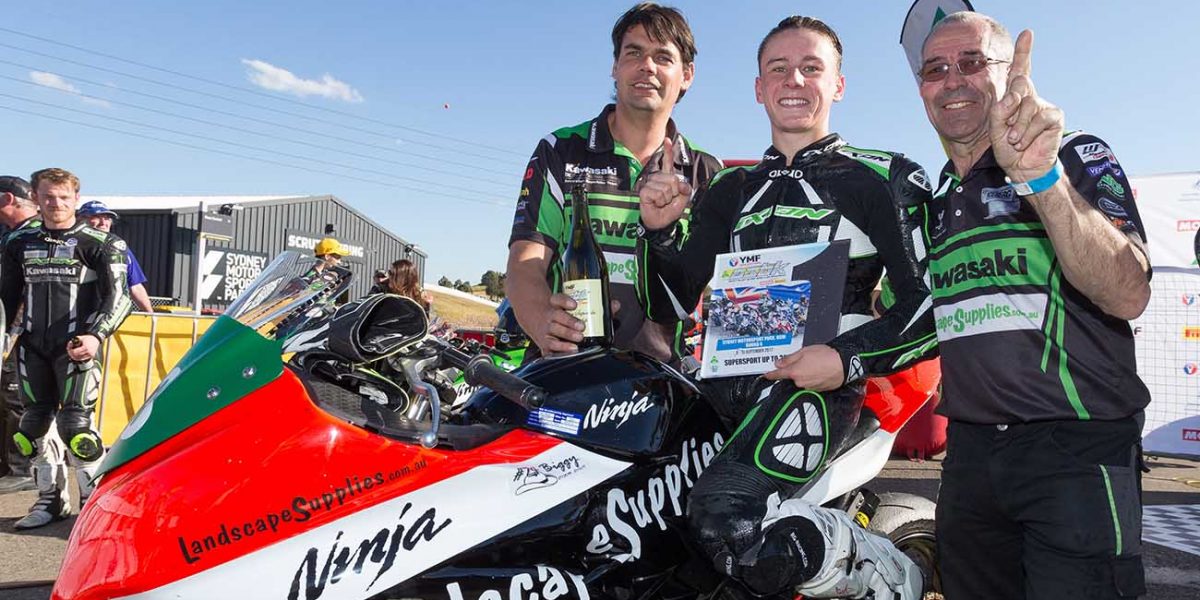 Australian Reid Battye to contest World Supersport 300 Round in Jerez
16-year-old Reid Battye (landscapesupplies.com.au Kawasaki BCperformance Junior Team) is one of the rising stars of the Australian road racing scene, having recently taken out the Australian 'Up To' Hi-Tec Batteries Supersport 300 title on points with one round to spare. As a competitor in the Yamaha Motor Finance Australian Superbike Championship presented by Motul Pirelli (ASBK), Battye will be racing in the last round of the World Supersport 300 in Jerez, Spain 20-22 October. 
After a successful year riding in the Hi-Tec Batteries Supersport 300 class, Battye will be flying to Spain for an exciting opportunity to showcase his emerging talents on the world stage. The Supersport 300 World Championship (WorldSSP300) is a newly formed class that offers a gateway to the World Supersport & Superbike Championships. Racing in this class offers an opportunity for young riders to develop their skills and challenge themselves against the best rising talent in the world. Battye will be racing with the Kawasaki Italy Grimaldi Racing Team BWG on a Ninja 300.
As a new feeder class, the World Supersport 300 class features a range of lightweight sport bikes. With the rise in popularity of 300cc Sportbike machines with manufacturers, the class has been a success in its first year of competition. To have an Australian competitor being recognised for his achievements in the local Australian Hi-Tec Batteries Supersport 300 class shows just how much the class has caught the attention of the world.
Battye shared; "I've been lucky enough to score a ride for the World Superbike 300's class for the final round in Jerez. I'm pretty nervous with the pressure of heading over there. This is a great opportunity however and I can't wait to get over there and compete. It's going to be a surreal moment to be in a world championship paddock and it's going to offer valuable experience.
"I'll be riding a Kawasaki Ninja 300 for a different team. It will of course be a similar machine but with the slightly different specifications required for that championship. I really want to try and build a solid rapport with the team and adapt as best as I can.
"I've actually been playing on my Xbox to try and learn the circuit! We'll just have to make the most of Friday practice when I arrive and take advantage of this great opportunity. It doesn't get much better than Jerez for atmosphere and racing.
"It was a great way to win the 'Up To' 300's Championship with one round remaining. We were able to go to the final round of ASBK with not too much pressure. It's fun to ride out there without the pressure of trying to win a Championship." Battye concluded.
-Ends-
Photos courtesy of tbg I sport – Andrew Gosling
Photo One: Reid Battye, Kelvin Reilly and Ronnie Granger of the Kawasaki BCperformance Team at Sydney Motorsport Park
Photo Two: Reid Battye at Morgan Park Raceway