Be The Boss! Running An ASBK Team
So, you want to manage or own your own Australian Superbike Championship team. Don't be fooled, it is not sipping champagne and eating caviar hobnobbing it in a corporate suite, you must be a master in a number of trades, be prepared to get your hands dirty, make tough decisions, have the patience of a monk and a laugh or two on the way.

But the satisfaction and rewards are seeing your team progress, riders grow in skill level through the television coverage on MotorsportsTV, SBSHD and Fox Sports Australia.

Of course there is the ultimate prize as a team owner, sitting atop the dais with your team after the final round of the Australian Superbike Championship (ASBK) with championship trophy in one hand celebrating all your hard work for the season with your riders, team and sponsors.

Whether a privateer or factory backed ASBK race team, what is involved in setting up and running a professional team to compete in the mi-bike Motorcycle Insurance Australian Superbike Championship, presented by Motul.

From our YMI Supersport 300, YMF R3 Cup, Motorsports TV Supersport and Kawasaki Superbike classes, there is a range of experience and a wealth of knowledge amongst team owners/managers who are keen to see more teams join the professional and ever growing ASBK paddock.

In a special two-part feature story, we speak to 5 team owners/managers on how they got started in the sport, running some of the best racing teams in Australia, and who also provide some sage and humorous advice for those wanting to step up to the plate and become a team owner in the mi-bike Motorcycle Insurance Australian Superbike Championship, presented by Motul.

Question:
What is your title, team name and where are you based?



Mark Watson – Principal/Team Manager PROWORX SBK Racing, NSW.



Jed Metcher – Team Owner/Rider at Metcher Motorsport, Victoria.



John Redding – Owner Yamaha Racing Team, Victoria.



Ben Henry – Owner/Manager Desmosport Ducati and Cube Racing, Perth WA, but the team operates out of the Gold Coast now.



Kelvin Reilly – Team Owner/Manager Kawasaki BCperformance Racing Team, NSW

Question:
What was your first bike?

Mark Watson – Yamaha XS1 650

Jed Metcher – Kawasaki KX 80
John Redding – Zundapp scooter

Ben Henry – PW50

Kelvin Reilly – Puch Magnum

Question:
When did you get involved in the sport and in what capacity?

Mark Watson – I got involved as a 17-year-old as a rider.

Jed Metcher – I have been involved in the sport from 10-years-old on miniGP bikes in Victoria.

John Redding – I raced motocross and road raced in New Zealand during my teenage years.
Ben Henry – I got involved in 2005 when I got my race license.
Kelvin Reilly – 1992 on a Kawasaki KX100 in schoolboy motocross. I was useless.

Question:
Have you ever raced and in what categories, classes, disciplines?

Mark Watson – Yes, I raced for 25 years. Road racing unlimited production bikes and superbikes, short circuit and flat track. I raced at Bathurst on 10 occasions including the last race meeting in 2000 before the track was closed for motorcycle racing. Also several Castrol 6 hour races and I rode for Bennett Honda (Team Honda) for three years on production bikes. I have ridden on every available/active track in Australia.
Jed Metcher – I have raced in every production road race class up to World Superbike and also did a wild card on a 125cc GP bike at Phillip Island MotoGP in 2008.

John Redding – The highest level I got to was B grade.
Ben Henry – I raced nationally from 2007 onwards. Stock 600, Stock 1000 and Superbike.
Kelvin Reilly – British Superbike, Superstock 1000, Supersport 600, Superteen, 125cc, Honda Hornet Cup, KTM Superduke Cup, KTM RC8 Cup, FIM European Superstock 1000, World Endurance Championship.

Question:
Did you win any club/state/national or international championships?

Mark Watson – Yes I have won club championships, and had podiums at State titles and National races.

Jed Metcher – I won a few championships along the way. My best achievement being FIM STK 600 Championship in WSBK.

John Redding – no.
Ben Henry – 2007 National Stock 600 Champion, 2009 and 2010 WA State Superbike champion.
Kelvin Reilly – No, but I did finish 2nd 3 years in a row in the KTM championships. Always the bridesmaid.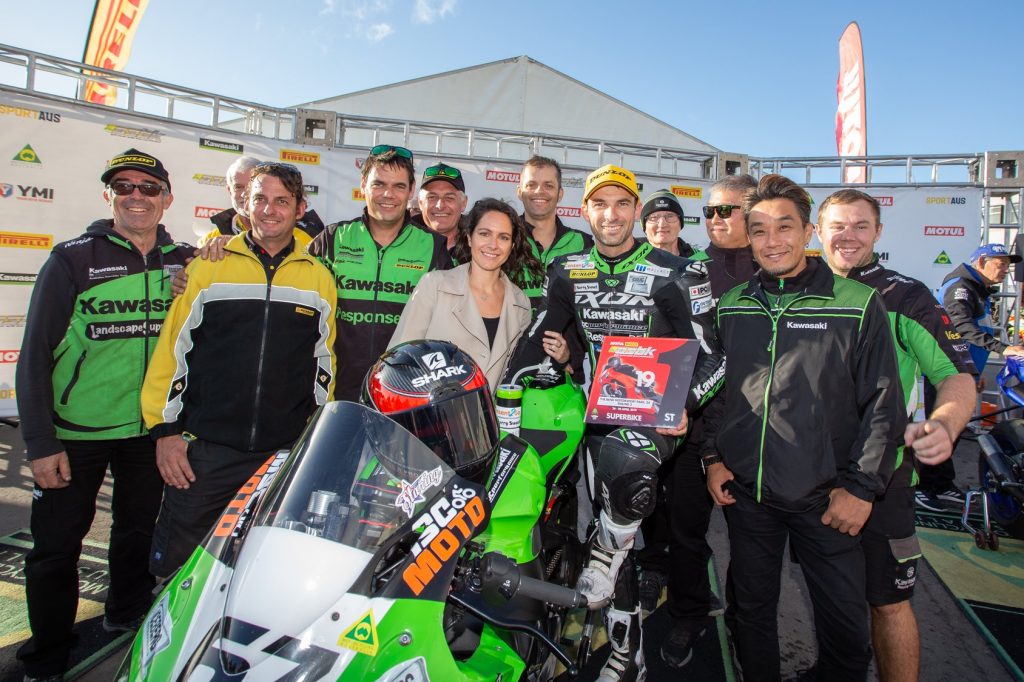 Question:
What do you like about the mi-bike Motorcycle Insurance Australian Superbike Championship, presented by Motul?

Mark Watson – It is a national series, has the highest standard of riders in the country and live televised races.

Jed Metcher – Being in a competitive atmosphere.

John Redding – The intensity of the racing.
Ben Henry – I like the people, the riders that are still around from my time of riding, and I like the effort that goes into everything.
Kelvin Reilly – The small friendly paddock is a nice place to be in and the current quality of the championship is high, and competition is fierce.

Question:
How has ASBK changed over the years and what are your hopes for the future of the championship?

Mark Watson – It's now being run in a much more professional manner than in the past. I would like for the Australian Superbikes to have the same following and profile as the V8 supercars

Jed Metcher – Recently the introduction of the 300SSP class has been a huge boost for the championship and given me inspiration to assist the next big thing.

John Redding – The level of professionalism has increased with MA becoming involved, I think it is at a very high level now and hopefully remains so.

Ben Henry – Its actually very similar to me. Its highly competitive.

Kelvin Reilly – It has got more professional, MA have done a great job of getting live TV which is a huge positive. It's nice to see most of the manufactures present with quality teams entered. Shows how strong the championship is regarded and has come along.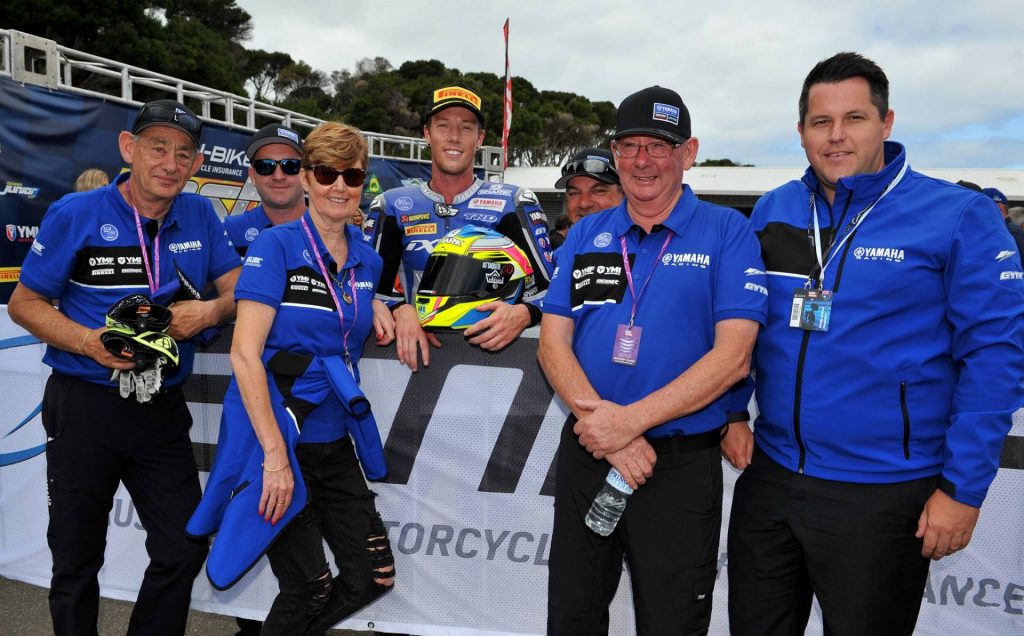 Question:
When did you decide you wanted to be a team manager/owner and why?

Mark Watson – I stopped racing in 2004 and my son Brendan Watson started racing, so I decided to form and manage a team to help him so that he wouldn't make the same mistakes I made when I started racing and to help him develop as a young rider as much as I could. It was also enjoyable to share my passion with my family.

Jed Metcher – I decided to create the Metcher Motorsport Team to create a pathway for young riders to progress in the ASBK championship. I hope to create a team that young riders aspire to ride for all the way into the superbike class.

John Redding – I have been in the motorcycle industry over 40 years, and worked in a lot of different jobs, but mostly at distributor level, and pretty much all that time had some connection to racing. My current position with YRT came about in the end of 2004 when YMA wanted to bring road racing more 'in house' than it had been for a while
Ben Henry – 2011 I did it because as a rider with only 3 seasons under my belt and no money, I recognised that riders don't actually generate that much income, teams do, so I started a team.
Kelvin Reilly – I sort of didn't decide. It seemed to have happened when I moved to Australia in 2012. A couple of mates and I were going to race the Phillip Island endurance race on a ZX10R that I had just bought as a track bike, we picked up some local sponsorship and then the race was cancelled. So we had a bike and some money and we entered a race with a local rider Joel Hughes on the bike. I enjoyed my role as a team manager and I found my past racing experience to be useful and that was that. I thought I could make a go of it.

Question:
What was involved in you making that happen?

Mark Watson – I had to finance the team, procure the motorcycles to be used and engage staff, mechanics, suspension technicians, race team secretary etc.

Jed Metcher – A lot of personal time and effort. I decided that the key factor was to have riders competing in each class showing our presence in a big way. It is very helpful that I compete on the superbike so I can lead by example for the young riders coming through, and also to build long term steady relationships with our partners and sponsors.

John Redding – Well essentially, myself and Kev Marshall – the team manager, had to start from scratch and build a team for 2005.
Ben Henry – I guess starting with generating sponsorship, I was just driven by my want to race so I did whatever I needed to do to achieve it.
Kelvin Reilly – A lot of time on the phone, begging for sponsorship, people to give a hand at race weekends, finding mechanics, etc. Making contacts in a country that was foreign to me at the time. I had just been here 6 months, I knew no-one, no-one knew me lol.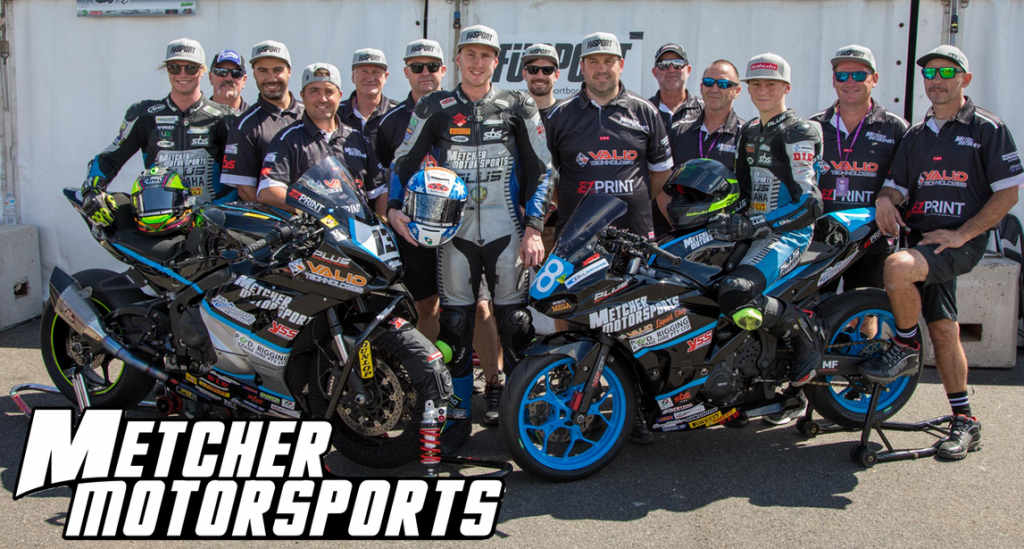 Question:
When did you first become a team manager/owner and what was the team?

Mark Watson – I first became a Team Manager/Owner in 2004 and the Team was Aerocycle Racing.

Jed Metcher – I created the Metcher Motorsport team at the end of 2019 with a few key motorsport enthusiasts that have helped my career along the way. Of course, my Dad Mal Metcher, is the backbone of the operation when it comes to the hands-on work. Shane Reynolds and Carolyn Evens from Valid Technology have always been great supporters in my early days. Craig Brewster as manager is our organisational centre piece and Travis Schmitz the driving force behind reigniting my career.

John Redding – I managed the KTM off road team in the late 80's early '90s.
Ben Henry – 2011 Cube Racing.
Kelvin Reilly – 2013 BCperformance Racing Team.

Question:
How big is your team and what roles do you have within the team?

Mark Watson – Currently the PROWORX team has five riders, four competing in ASBK. We have two race mechanics, a crew chief, a suspension technician, two pit crew assistants, one race team secretary all co-ordinated by myself, Team Manager.

Jed Metcher – We have expanded very quickly in the team. We currently have a three-rider team, Caleb Gilmore on the SSP300, Ty Lynch on the SSP 600 and myself on the superbike. Each rider has two mechanics, we have two suspension technicians, one electronics tech, our tyre tech, team manager and often family chipping in on odd jobs. It's around 12-14 people on deck and it's a great family feel.

John Redding – We have 2 full time staff in the Brisbane workshop within Yamaha's Brisbane warehouse, Kev and Dylan, but on race weekends the staffing levels increase so that we have between 10-12 team members. All the workshop and pit area responsibilities lie with Kev, while I am busy behind the scenes prior to and after events and tests. When I am at events, I am really just a spectator.

Ben Henry – My team is fairly small in staff, but has a decent size presence in the paddock. I do all sorts from building the bikes to sponsorship etc.

Kelvin Reilly – 11 team members, 2 riders, 1 team manager/crew chief, 1 crew chief, 4 chassis mechanics, 1 truck driver/cook and then we also have 1 team coordinator and 1 engine builder who don't come to the track(not full time, they work in the business).

Question:
As a team owner/manager what does your role involve on a week to week basis?

Mark Watson – Making sure the race bikes are prepped and ready by the team mechanics including regular transportation of parts and bikes as necessary, liaising with key team members in preparation for testing and racing, working out strategies to go forward, speaking to existing sponsors, booking accommodation and race entries, arranging schedules and keeping the team up to date and informed and keeping team morale high.

Jed Metcher – Week to week I am in fact a refrigeration mechanic, so time management is key. My role is to oversee most items, assist Dad in having the bikes and spares ready for each round, assist Craig in plans with logistics, team management items although they are both very capable. My largest commitment is sponsor relations and putting the team budgets together.

John Redding – Taking care of the financial side of racing, ordering parts and race equipment, speaking with Yamaha's Racing Manager Ray Howard regularly, speaking to sponsors and just generally making sure anything the team needs it gets.
Ben Henry – Keeping on top of the bikes and keeping in touch with sponsors. There is always something going on.
Kelvin Reilly – Liaising with the team, sponsors, partners etc. Talking with the team about how we can make things better. I'm lucky enough that I have my partner Ruby who oversees the travelling, hotels etc, leaves me with time to work with the guys to try to improve, everything, from the race truck to the race bike. Everything evolves, so trying to stay ahead of our competitors. Without forgetting I have a business to run, we are a performance motorcycle workshop that needs to make money. Talking with our sponsors, partners, giving them updates regularly, keeping them in the loop, building strong long-term partnerships.
Stay tuned for part 2 of Be The Boss! Running An ASBK Team feature story will appear tomorrow September 7.
Picture of John Redding supplied by YRT/Russell Colvin
Pictures by Russell Colvin, Andrew Gosling