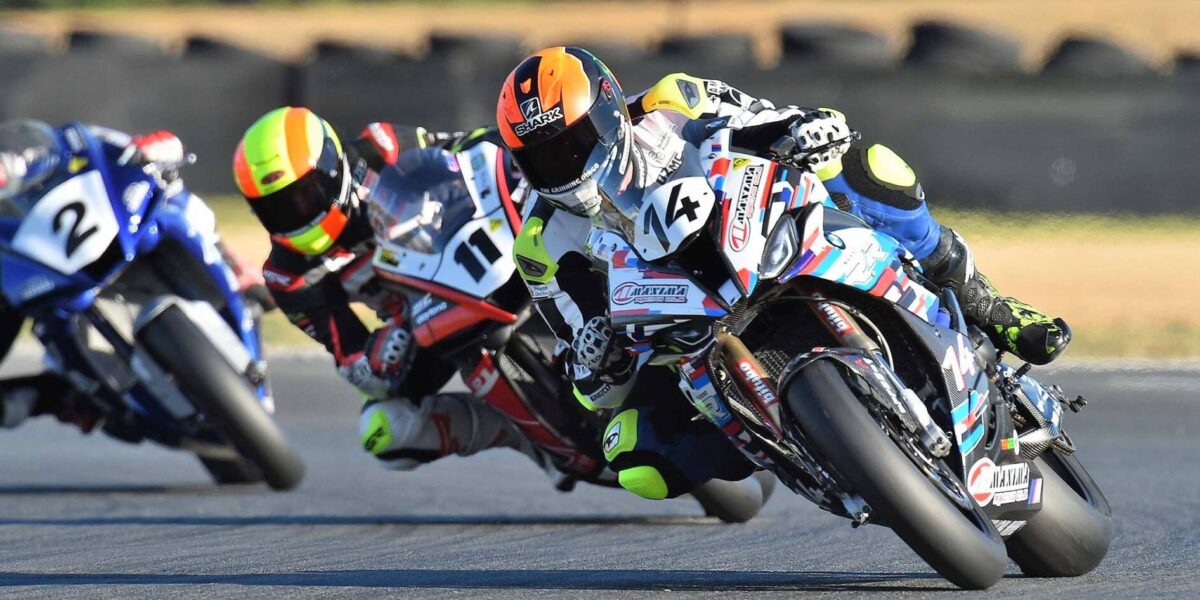 BMW Score Vital ASBK Championship Points
It was another solid weekend for the Maxima Racing Oils BMW Superbike team of Glenn Allerton and Lachlan Epis scoring valuable Championship points, in the Alpinestars Superbike class at Round 3 of the mi-bike Motorcycle Insurance Australian Superbike Championship, presented by Motul.
Friday practice saw Allerton and Epis take a big change in setup direction and it soon paid dividends with Allerton recording the first ever 56 second lap at Wakefield Park Raceway. Not to be outdone Epis put in his fastest ever lap at the track.
Unfortunately, Allerton had a high-speed crash coming down the hill ending his practice day. The damage to the BMW was minimal and the crew had the bike back in top shape in the early evening, with Allerton and Epis ending the practice day 2nd and 7th respectively.
In timed practice on Saturday both riders did enough to gain automatic entry into qualifying. Allerton 5th and Epis 9th.
In qualifying Epis scored a sensational 4th to back up his last result at Winton Raceway only missing the front row by 0.037 of a second.
Allerton got caught up in traffic and only managed 7th, 0.14 of a second away from his teammate.
In race 1, Allerton was able to move forward relatively quickly with Epis holding 4th until lap five when he slipped back to 7th. Allerton progressed to 5th when a crash from another rider resulted in a red flag and early race finish.
Epis suffered a jump start penalty of 10 seconds which demoted him to 9th.
In race 2, both riders had good starts with Allerton passing Epis on the first lap and the two BMWs settled into a groove.
As the laps wound down a technical issue played havoc with Allerton's bike –  a 5 cent bracket had broken and was affecting the braking of his bike – but he managed to hold on to 5th.
Epis found himself in a battle with several factory bikes eventually finishing 8th.
Team Manager Shane Kinderis said: "What a weekend, such a big crowd made Sunday a very special day, both guys rode great".
"It's a shame Glenn had the small crash Friday as we were really going places. The change to Bitubo Suspension really has given us a lot of hope and I'm sure it won't be long till we are back on the podium.
"Lachie continues to improve, he is learning so fast and I think he surprises even himself sometimes.
"Big thanks to ASBK to put on such a great event as Wakefield was, the crowd, the television package and great racing are really pushing the profile of the sport.
"The BMW will love the big fast straight at Darwin for Round 4. It is always a great event I cannot wait for it."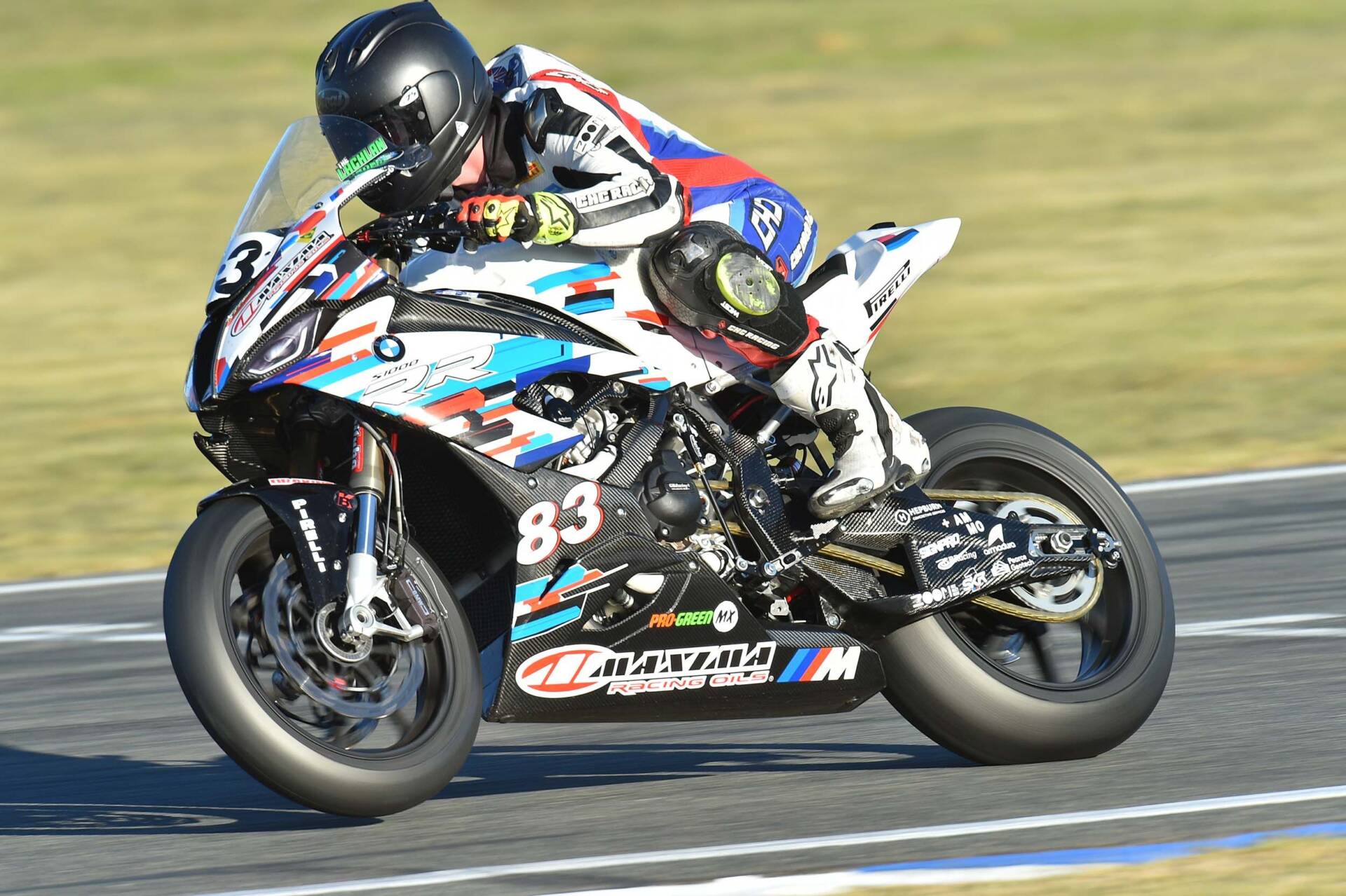 Lachlan Epis said he was very happy with his results.
"I put down what I felt was my best ever lap on a motorbike to qualify 4th again on Saturday. Things didn't quite go our way on Sunday with a penalty in the first one and I suffered arm pump in the closing stage of race 2 but our pace is strong and I'm learning every lap.
"I haven't been this far up the grid before so it's a learning curve for me with this type of racing, but the Maxima Racing Oils BMW boys are giving me all the help they can to speed up the process and the bike feels incredible. Now is time to train and be ready to go even faster come Round 4 in Darwin."
Glenn Allerton said: "The Wakefield round started out on Friday with a lot of energy and the bike was working great, the highlight was setting a 56.9 in session 2".
"Unfortunately, a crash in session 3 was a setback, still we pushed on and qualifying didn't go to plan at all ending up 7th.
"5th in both races was not my expectation but it is not a bad result and good points haul for the Championship.
"My focus is now on the next round at Darwin and setting out a plan to be fit for the heat and humidity that awaits us up there, still race wins are the goal for me and the team."
Photos by ASBK Photographer Karl Phillipson/Optikal