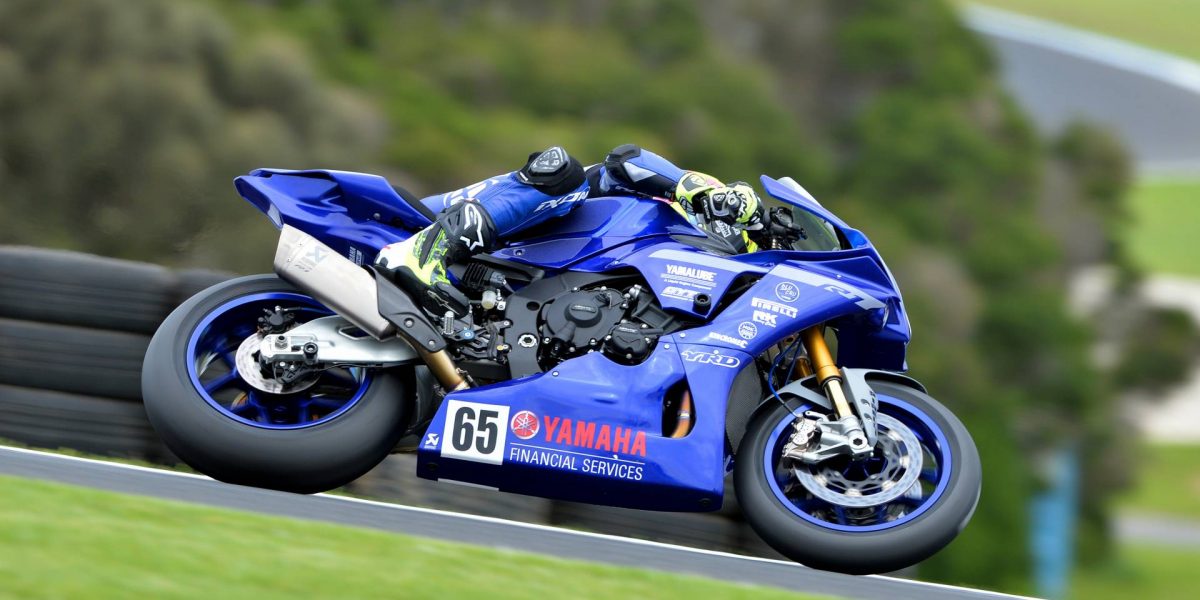 Cru Halliday Tops Practice To Fire Off The mi-bike Motorcycle Insurance Australian Superbike Championship
The 2020 mi-bike Motorcycle Australian Superbike Championship, presented by Motul, (ASBK) Round 1has fired into action at Phillip Island Grand Prix Circuit today, as part of the Motul FIM Superbike World Championships, Yamaha Finance Round.
Riders hit the track just after lunch for their free practice session in an attempt to get the edge on setup before tomorrow's qualifying for the Kawasaki Superbike class, MotorsportsTV Supersport class, YMI Australian Supersport 300, while the Oceania Junior Cup has it's qualifying tomorrow morning and first race of the weekend tomorrow just after lunch.
Riders have already predicted the 2020 season will kick-off where it finished in 2019, a fierce battle to the end.
Kawasaki Superbike class
Yamaha Racing Team's Cru Halliday aboard his 2020 Yamaha has sent a clear message to his rivals that he is ready to battle for the ASBK Championship title.
Halliday topped the time sheet in today's free practice with a 1:.32.500, and hot on his Pirelli's was Boost Mobile Ducati Wayne Maxwell JWR Racing's Suzuki of Josh Waters, with Aiden Wagner and and Glenn Allerton rounding out the top five.
Halliday was very upbeat after the practice sessions, saying his new bike is delivering what he needs to take the battle to other teams.
"A little bit shocked myself, these 2020 models are obviously proving to be the package to be on.
"These things have last years weaknesses sorted out and a little bit more horsepower.
"I feel smooth and I think my head is in a good position and the team is working well the new bike looks good, so you got to look good to go good."
Positions six through to 11 were all in the 1:34s and will need to push hard tomorrow to guarantee themselves a good starting position.
Tomorrow's timed practice and qualifying is where the rubber hits the road and we will see who will take pole.
MotorsportTV Supersport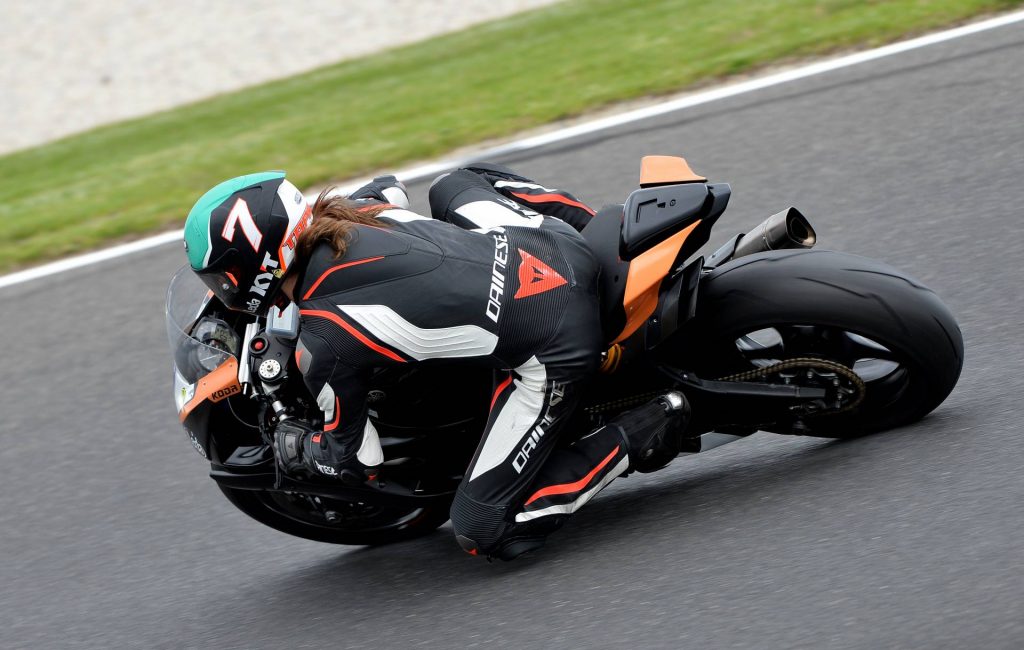 2019 ASBK Supersport Champion Tom Toparis, who is only competing in this round before heading to Europe to compete, topped the time sheet on his Benro Racing bike, but only marginally with Australia World Supersport Wild Card Cube Racing Yamaha's Oli Bayliss only a fraction behind him, with a fighting fit Jack Passfield aboard Stay Upright Rider Training Yamaha in third.
SSS Developments Yamaha Jack Hyde and Nic Liminton aboard the Yamaha Motors Australia Yamaha rounded out the top five and will no doubt be looking to improve their times tomorrow.
YMI Australian Supersport 300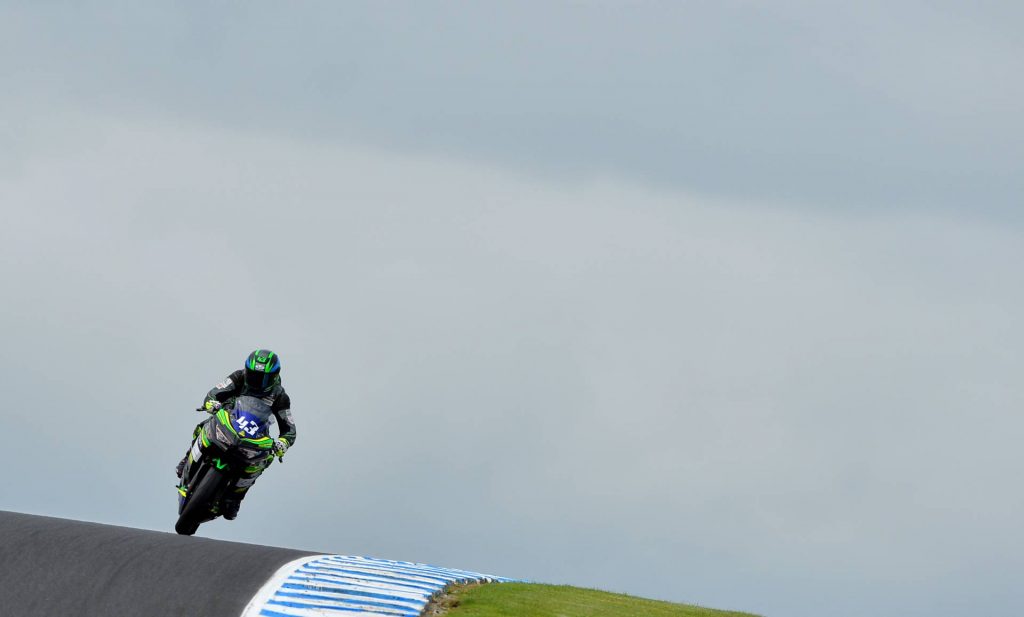 Addicted To Track Yamaha rider Harry Khouri topped the time sheets today with a 1:48.643 with a slight margin to Luke Power aboard the Proworx Kawasaki and his team mate Luke Jhohnson in third.
Olly Simpson aboard the Simpson Crash Yamaha and Filippo Rovelli aboard the Parkingo Kawasaki completed the top five.
With more than 10 seconds covering the entire field, many will be working in the garage tonight to find the perfect settings for qualifying.
bLU cRU Oceania Junior Cup
In the Oceania Junior Cup Class practice session one the top four were covered by less than a second with 2019 championship contender Angus Grenfell topping the time sheets with a 2:16.616, ahead of Hayden Nelson, Cameron Dunker and Clay Clegg.
In practice session two, Grenfell was again the fastest recording a 2:12.986 in front of Cameron Dunker by less than half a second and Marianos Nikolis third, Tom Drane fourth and Lucas Quinn 5th and still within striking distance.
Oceania Junior Cup are up early tomorrow and on track for qualifying at 8.25am.
Photos by Russell Colvin