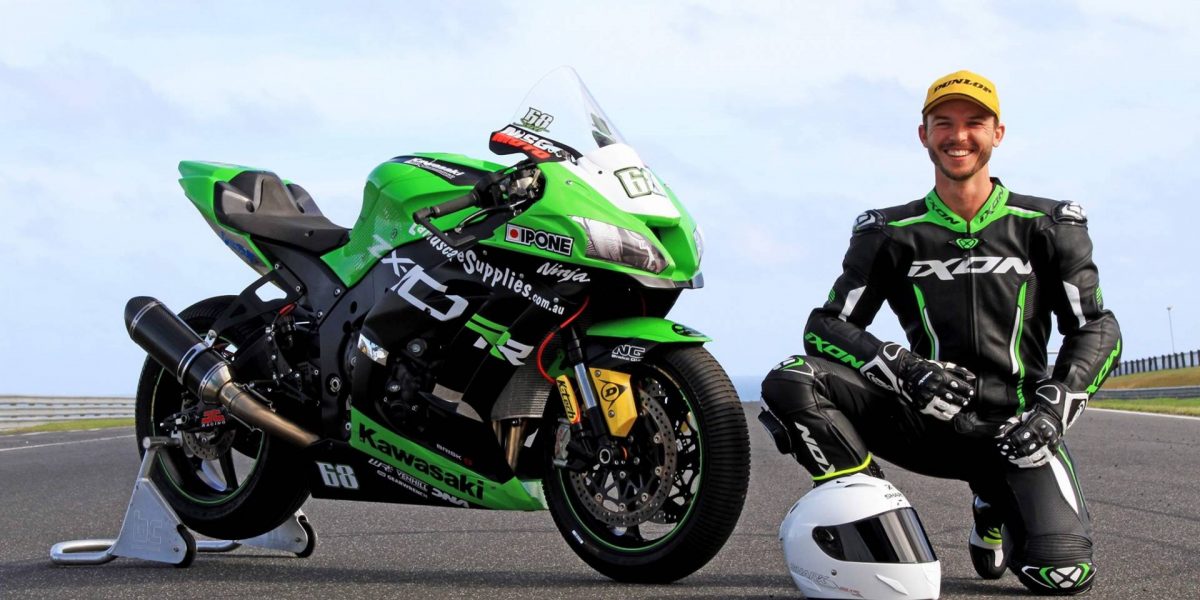 Glenn Scott Bleeds Green
Glenn Scott Bleeds Green
Kawasaki BCperformance Superbike rider Glenn Scott is looking forward to the next round of the mi-bike Motorcycle Insurance Australian Superbike Championship, presented by Motul.
The 28-year-old from Mangrove Mountain, NSW – who celebrates his birthday next month – started out riding bikes on the family farm.
Scott's father was the treasurer at the local Dirt Track and the family were friends with Former MotoGP Champion Casey Stoner's family – Casey was a shining star on the dirt track.
While Scott thoroughly enjoyed dirt track racing, he dreamed of road racing.
Having watched Stoner go onto Europe, his sister road racing in Australia, an opportunity to ride her bike at Winton Motor Raceway came up, and as they say the rest is history.
Scott's success in Australia saw him grab with both hands an opportunity to ride in Europe in the 125cc and Supersport classes, before returning to Australia to compete in the Kawasaki Superbike class of the ASBK.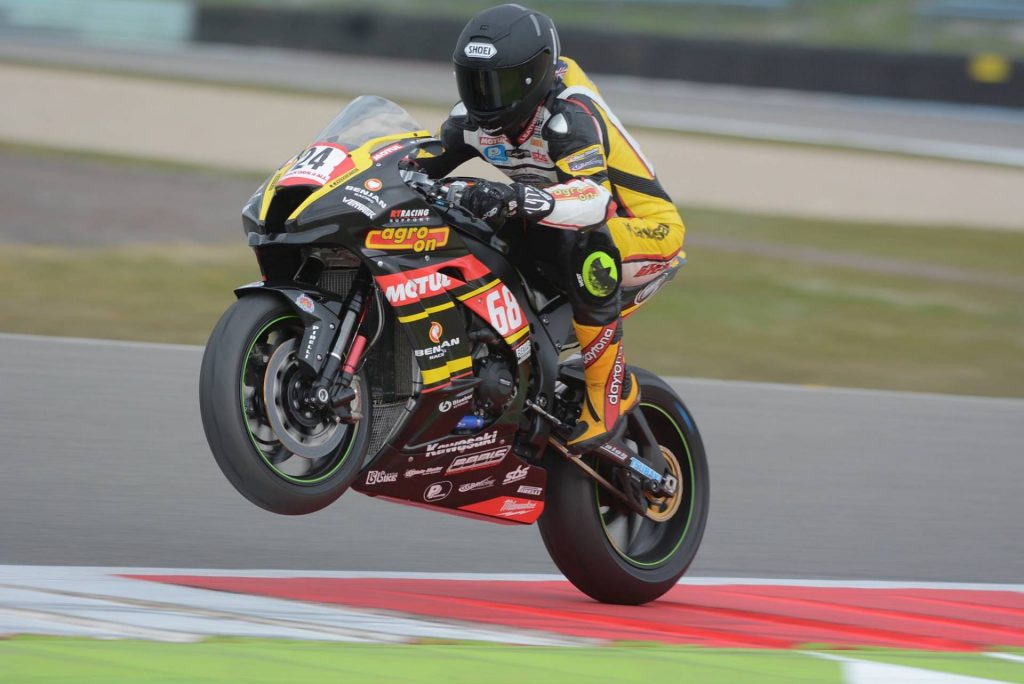 So how did Scott's signing with the Kawasaki BCperformance come about?
"When I came back from Europe and recovered from my injuries, I knew I wanted to jump on a Kawasaki," Scott said.
"I was fortunate enough to get myself a ZX10 and find myself back in the Superbike class and running my own team.
"2019 was my rebuild year and I was going really good until I had that injury where I dislocated my hip and broke my back. it was a nasty one and I wasn't too sure if I was going to be able to come back from that in all honesty.
"Ducks aligned and Kawasaki had a seat open (for 2020), and I managed to get myself a seat so that was awesome."
The mi-bike Motorcycle Insurance Australian Superbike Championship, presented by Motul, couldn't start soon enough for the young Aussie who was keen to get back racing.
"Round 1 was difficult because I was so long off the bike, about 8-9 months, I knew it was going to be a tough one and a bit of a rebuild weekend.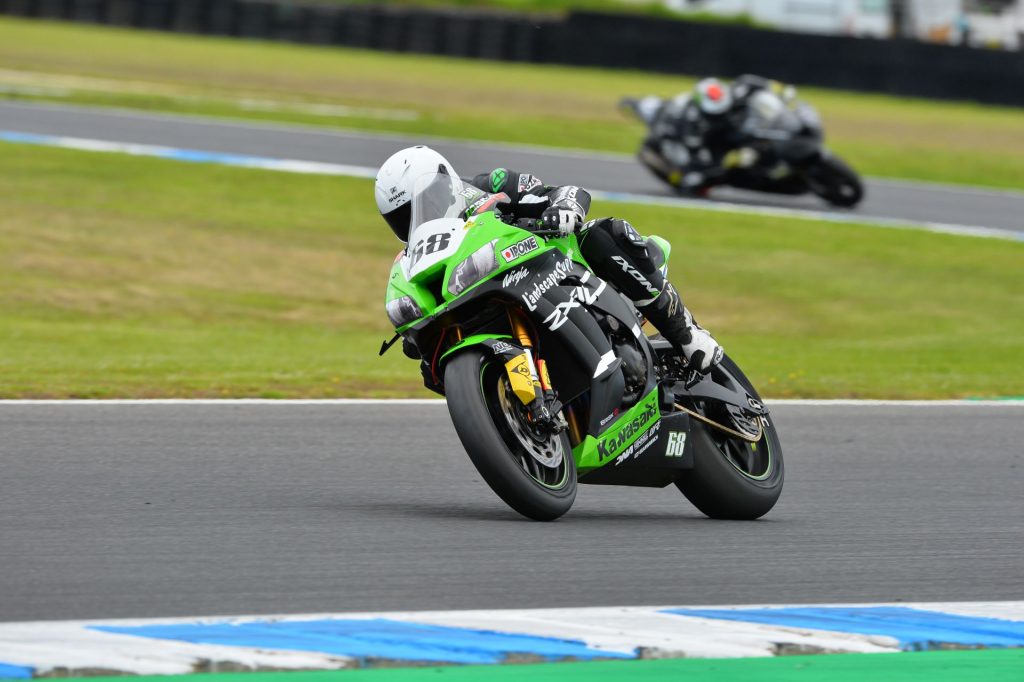 "The bike was the same as what I rode in 2019 so that was good, I was familiar with the Kawasaki, and my results were a couple of 17ths and the second race 13th.
"It showed once I put it all together for the weekend that we were still able to have a good crack and I was still fast.
"That was confidence building for me as we were starting last on the grid as well, as I had a shocker crash on the out lap of qualifying so I couldn't set a time."
What's special about the Kawasaki BCperformance team?
"They are just organised, everyone knows their job, and there is plenty of hands which is a great thing, it takes me back to riding in Europe where all I've got to do is ride.
"For me, it's great just to be a racer, and the team has great personnel, heaps of knowledge, they've been running the team for quite a few years now, so the gremlins are all ironed out, and they are getting a really good handle on the ZX10, and having Bryan (teammate Bryan Staring) is key with a wealth of experience there.
"We've done three outings this year. We did the preseason test, round one and set up for Wakefield Park, for me its early days, but from experience I've had with the team and the bike, its all just really good, it jells really nicely to be honest and I get on with Bryan really well.
"It's not hard to bounce ideas off each other and the team is very open, there is no wall down the middle that's for sure, which is great because that way we can just develop things so much faster and move forward.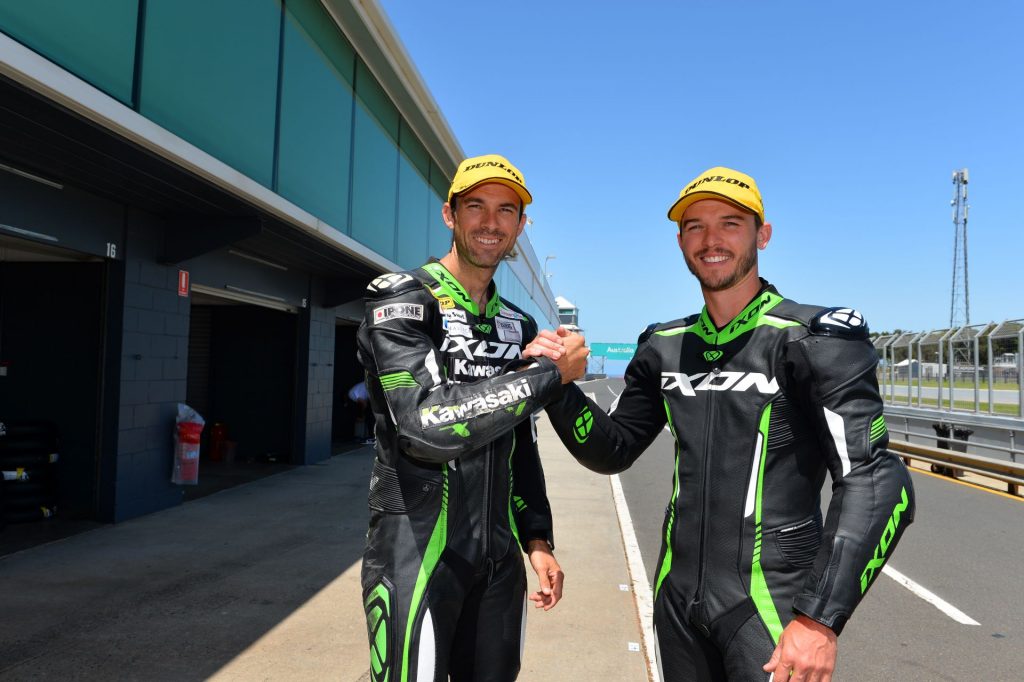 "I hope I can bring something positive to the team, once we get a little momentum going and I can see us standing on the podium."
As a former World Supersport rider, does Scott have ambitions of returning to the WorldSBK paddock?
"I'm really happy with where I am at the moment, I had my crack at Europe around 2015-16 competing in World Supersport," he said.
"I got the opportunity which I am so grateful for and I did well, but that all came to a grinding holt with my injury.
"I'm happy to have overcome that, and now be part of a great team here in Australia."
Having been involved as both a privateer and factory rider over the past two decades in ASBK, Scott believes it is now bigger and better than ever.
"That was one of the biggest pushes for me to go overseas in 2015 because the championship was split, there was a lot of good riders sitting at home without a seat, and for riders that were there racing, you'd win a race or two and you weren't given the credit you deserved," said Scott.
"ASBK over the last few years has come on in leaps and bounds, everyone involved needs to give themselves a big pat on the back.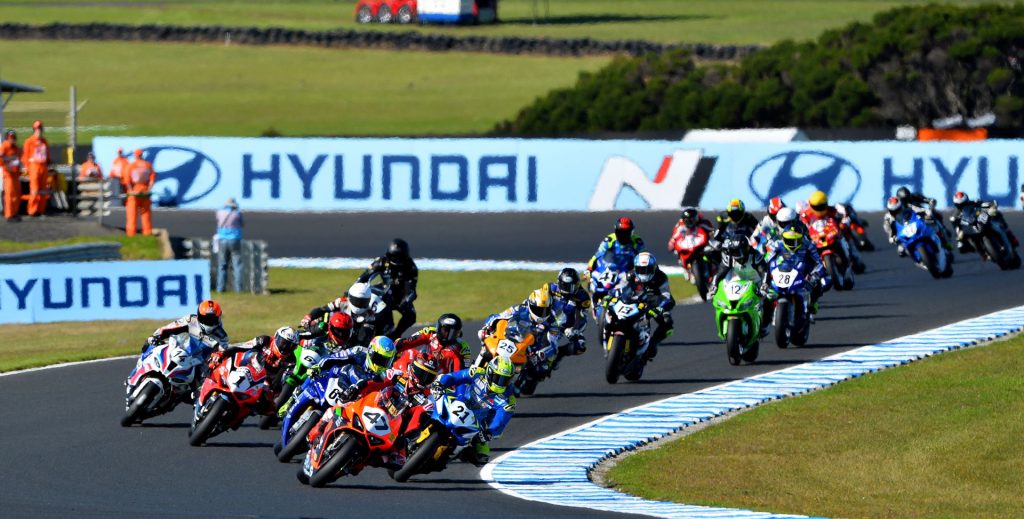 "I'm glad it happened, because she was pretty scary back there in 2013-2015.
"Now, the classes are so competitive, it really means something to be on the podium in ASBK.
"It's a fantastic thing for anyone aspiring to go overseas, and even for the guys that didn't go overseas, that are here now, can say 'I told you the Aussies have been fast all along'.
"We've got manufacturers back involved who are all just as competitive as each other and it's a really good thing and I can only hope it only gets better.
"The greatest thing is ASBK has built itself into such a competitive championship – the best are here.
"All the good Australian riders are now in the one field which is awesome, you don't really have to go overseas to test yourself, because the competitiveness is here.
"With the TV coverage, the little one percenters that are able to bring some money back into the sport, the manufacturers are getting something out of it because they are getting more exposure and the same with the privateers with their sponsors, the more air time and coverage they get, the more money we make and that's what turns the wheel."
So will Scott be with Kawasaki BCperformance in 2021?
"We can only hope, we haven't had the conversation yet," he said laughing.
"I want to be part of the outfit that's for sure, I get along with Kelvin really well at BCperformance and I've got a great relationship with Kawasaki, they've been fantastic with me ever since I came home from Europe.
"I've bled green forever as well, I've always been a big fan of the Kawasaki, all my dirt bikes have always been green.
"I hope we can get over this troubled year and everything settles down come December and we can get a normal year back and hit the ground running and get that momentum back.
"For me personally that's what I want and also need, because it's been a couple of years of just broken championships."
How does Scott see the year so far?
"It's been a wild year, but I'm absolutely stoked to be part of BCperformance and with Kawasaki," said Scott.
"We've done no riding at all. A lot of riders are in the same boat though.
"It's been a little difficult for everyone especially the guys in Victoria, they haven't touched a bike either, but I'm definitely looking forward to getting back on it."
To see the full video interview where Glenn Scott talks ASBK, how he started racing, life in ISO, his 125GP and World Supersport era, Australian's wanting to compete overseas, and advice for younger competitors, head over to the ASBK Facebook or Instagram page.
Because of COVID-19 and State Government border restrictions the 2020 mi-bike Motorcycle Insurance Australian Superbike Championship, presented by Motul calendar has been reduced to three remaining rounds in 2020.
ROUND 2 – Wakefield Park Raceway, Goulburn NSW      16 – 18 October
ROUND 3 – Winton Motor Raceway, Benalla VIC                6 – 8 November
ROUND 4 – International MotoFest @ The Bend, SA         20 – 22 November
Stay up to date with the mi-bike Motorcycle Insurance Australian Superbike Championship, presented by Motul, at www.asbk.com.au and follow us on Facebook and Instagram.
Pictures by Russell Colvin