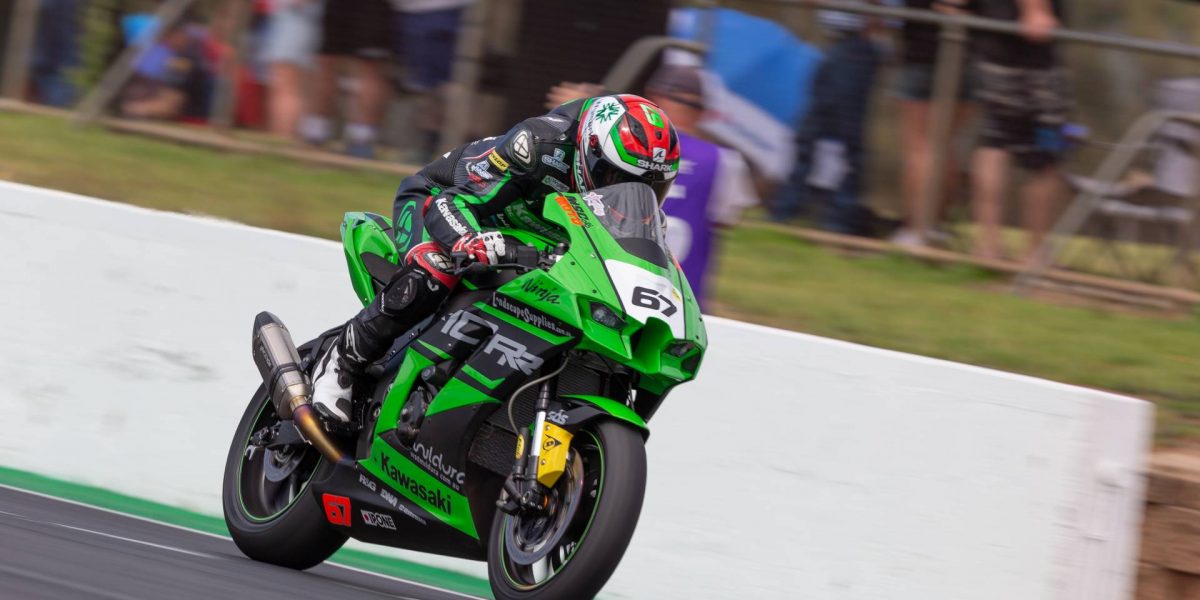 Kawasaki BCperformance Debuts All-New Ninja ZX-10RR In ASBK
The Kawasaki BCperformance Racing Team has completed a successful debut of the all-new Ninja ZX-10RR to commence the 2021 mi-bike Motorcycle Insurance Australian Superbike Championship, presented by Motul (ASBK) season at Winton Motor Raceway in Victoria.
Currently in the early stages of development, both Bryan Staring and new recruit Josh Waters claimed top 10 results on Sunday to open their accounts.
It was a weekend of progress for former Australian Superbike Champion Staring, the Western Australian recording the ninth-fastest time in Friday practice at 1m21.319s and he improved from there in qualifying on Saturday to secure P8 on the grid.
Staring pushed hard in Sunday's pair of 16-lap premier class races, claiming ninth in race one with a new personal best lap of 1m21.151s for the weekend, then again scoring ninth in race two. Those results placed him ninth overall for the round.
"Everything about the weekend was pretty disappointing, but we honestly need more time with the new bike to keep developing it in ASBK trim," recalled Staring.
"We have a lot of work ahead to turn things around, although we will work hard and look to turn things around, utilise the information that we have now and that should help us develop the bike more rapidly."
Triple ASBK Champion Waters, meanwhile, was 12th overall in practice and went on to qualify in 13th position, but made immense steps forward once again on race-day. He crossed the finish-line 13th in race one, before pressing on to 10th in race two directly behind Staring. He was P10 overall.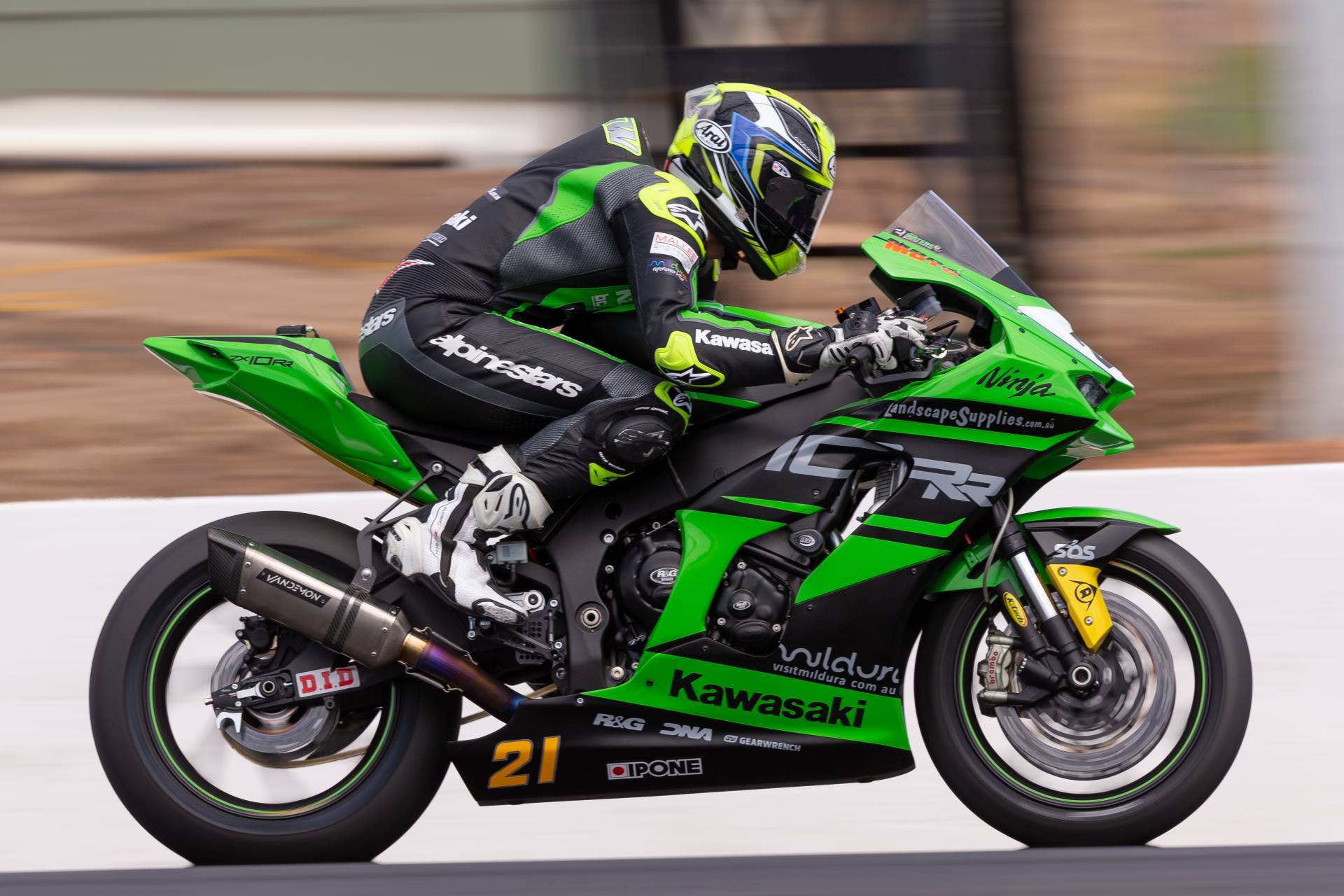 "It was a tough weekend for me, we have a lot of work to do before the next test to work with what we learned and then hopefully progress from there," said Waters.
"Race two was better in terms of the result, so we will keep focused from here and look to do better next time out."
Kawasaki BCperformance Racing Team manager Kelvin Reilly said it was a valuable weekend of testing in a race environment for the team while learning the 2021 Kawasaki Ninja ZX10-RR, now set to take the data gained to further refine the package for round two.
"A lack of testing and information made for a difficult weekend, so at this point we need more time with the bike and data to work with moving forward," said Reilly.
"Both Bryan and Josh brought the bikes home for points in both races, which will help us learn.
"As a team, we will keep working from here and look to improve as soon as possible before the second round next month. The whole team worked really well this weekend, everyone kept their heads up and we appreciate the support from all of our partners."
Also on the Superbike grid was longtime Kawasaki Motors Australia-supported rider Matt Walters, who managed to qualify in 14th position and then went on to deliver 12-11 finishes across Sunday's proceedings for 11th overall at Winton.
Finishing fourth in the Australian Supersport Championship opener was a strong result for Luke Power, qualifying in eighth position and then charging to a pair of fifth places for P4 in the round.
Kawasaki was also represented in the Australian Supersport 300 division, with Zackary Johnson riding his Ninja 400 to 9-5-8 positions for sixth overall, in front of Joseph Mariniello in seventh and James Jacobs was also consistent for 10th place.
Photos by Andrew Gosling and Karl Phillipson/Optikal