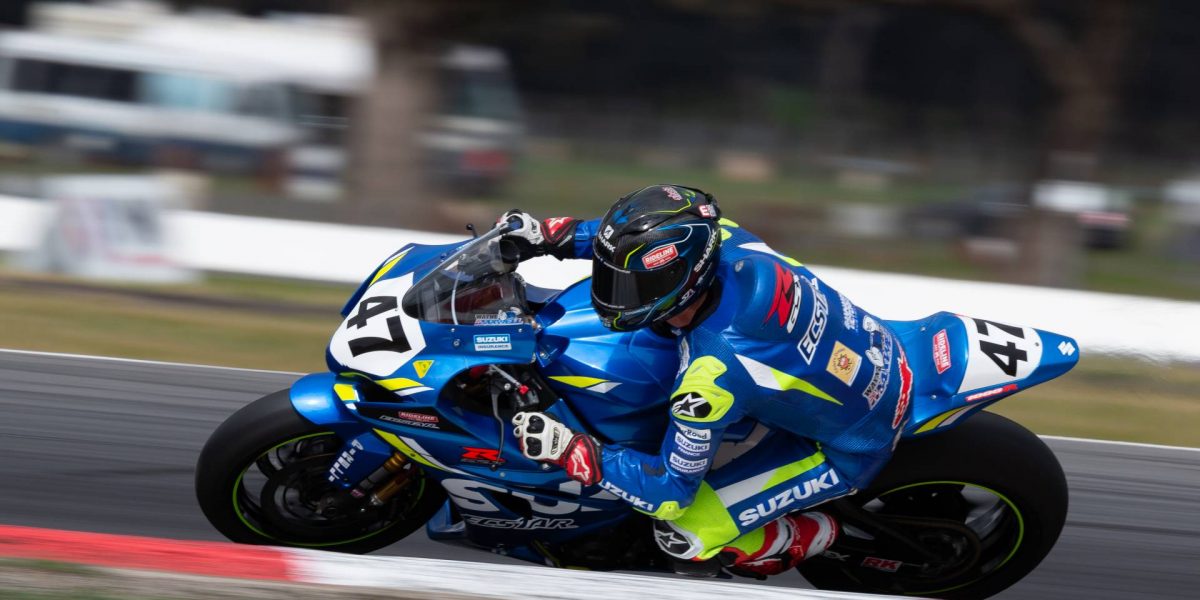 Maxwell Prevails in Practice at Weather-Affected Winton
Variable weather conditions played havoc with team practice plans for Round 5 of the Motul Pirelli Australian Superbike Championship at Winton Motor Raceway today, but Wayne Maxwell took advantage when the conditions were at their best to post the fastest time of the day aboard his Team Suzuki Ecstar GSXR1000R.
Maxwell posted a 1:21.499 in the second of the three sessions – the only one held on a fully-dry track. Maxwell, along with many of the other riders, elected to stay in the pits during the first and third sessions, which were both affected by heavy rain showers.
"It's been a mixed bag here today at Winton, but we were lucky enough that it was dry for the second session," Maxwell said.
"I started off on a second-hand tyre, and put a new one on with 10 minutes to go; I got one good lap in.
"The feeling wasn't great; it was very cold and the track was a bit dirty, so hopefully we did enough work at the test day to put ourselves in a good position for qualifying tomorrow.
"It's been a very kind track to me over the years, no matter what brand of bike I've been riding, and I'm really enjoying the GSXR around here."
Cru Halliday (Yamaha) ended up second for the day ahead of Troy Herfoss (Honda).
The first and third sessions were topped by The Bend round winner Bryan Staring on board his Kawasaki; Staring said he hoped his decision to accumulate some wet-weather track time will pay dividends, should the inclement conditions continue into the weekend.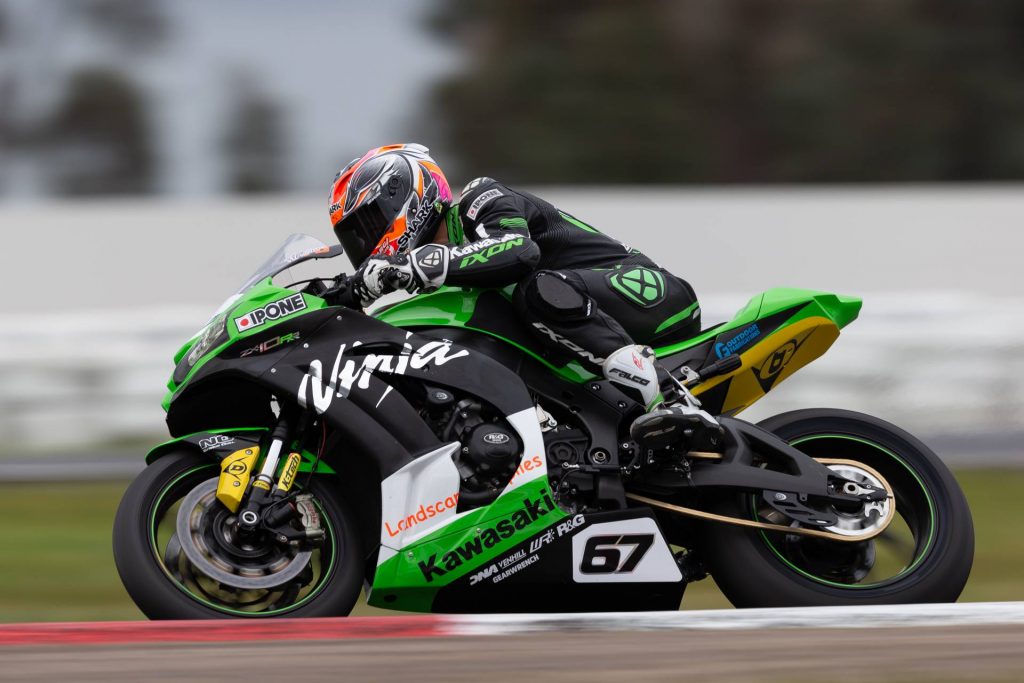 "The weather is very hard to predict, so I don't know what to expect for the weekend," Staring said.
"In the first session, it was extremely slippery – enough that I crashed on my first lap. Fortunately the bike was relatively fine.
"I did a quick pit stop, sorted a few things out and then completed the session, which not a lot of other riders chose to do.
"It was treacherous, but I took a lot of information from that session, and whenever that next storm comes or that rain hits, I'm very happy that I know what I now know."The Superbikes will return to the Winton circuit for timed practice at 10:45 tomorrow morning, with the two-part qualifying session commencing at 2:50 tomorrow afternoon, and the two races taking place on Sunday.