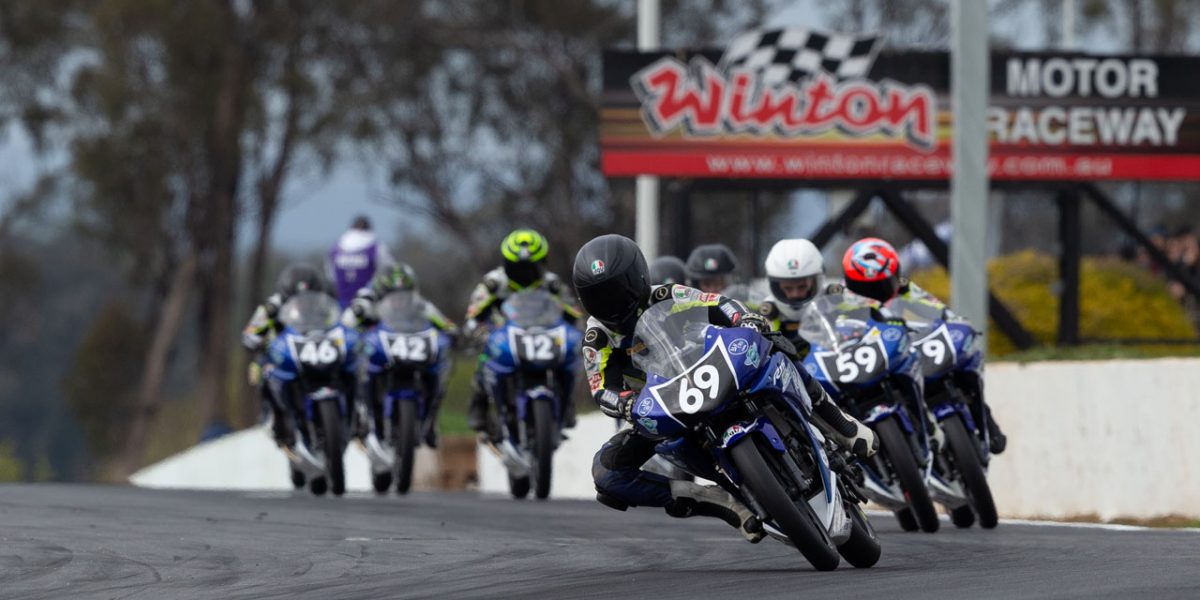 McDonald Inherits Maiden Oceania Junior Cup Win
Archie McDonald scored a surprise win in Round 4 of the bLU cRU Oceania Junior Cup, after runaway Race 1 and 2 winner Angus Grenfell crashed out early in Race 3.
The demise of Grenfell left a large pack of young riders battling for the lead, and while McDonald was able to take the win ahead of series leader Carter Thompson and Reece Oughtred, there was a multi-bike collision on the final lap which saw Tom Drane and Jacob Hatch slipping outside the top 20, and Jacob Roulstone also losing a number of places.
Ultimately, McDonald won the round from Thompson, with Grenfell finishing third overall despite his Race 3 DNF.
"It was a great first couple of races, I got a couple of good wins but in the third race, the tyres were a bit cold and I lost the front heading into Turn 2," Grenfell said.
Grenfell's crash saw him fall nine points in arrears of Thompson, with Roulstone third in the championship points.
YMF R3 Cup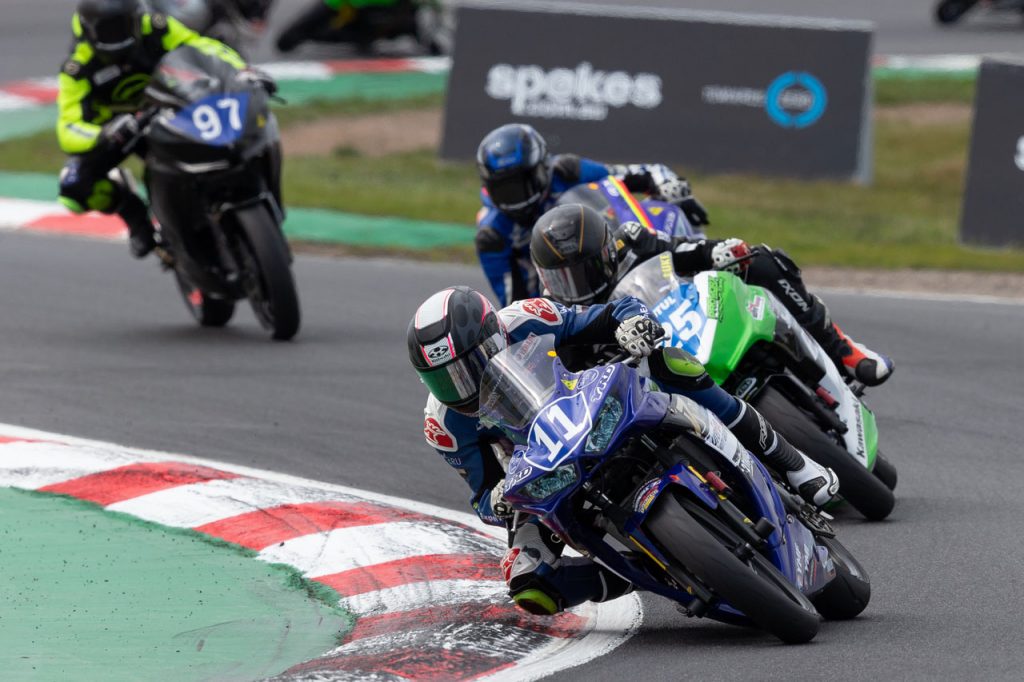 Brandon Demmery backed up his Saturday race win with third place in Race 2 behind Hunter Ford and Max Stauffer, followed by another win in Race 3 ahead of Stauffer and Ford.
The results gave the Wagga Wagga rider the overall round victory ahead of Ford and Locky Taylor.
For Demmery, who suffered a nasty injury in a crash at Phillip Island in 2017, it was a welcome return to form.
"I have to thank the whole team, it's been an 18-month journey to get back to this point," Demmery said.
"The bike is one of the best bikes I've ever ridden – in race trim this weekend, it was fantastic.
"We had a miserable start to the weekend with a poor qualifying result, but we fought back strongly in the races."
Demmery's round win has seen him move up to fourth in the standings behind new leader Hunter Ford, John Lytras and Zac Levy.
Horsell Consulting Sidecars
Corey Turner/Danyon Turner completed a clean-sweep of the Sidecar round, scoring another dominant victory; as with Race 2, the main challenge to the Turners came from Jero Joyce and Corey Blackman, but a spin for Joyce/Blackman at allowed Howard Ford and Lee Menzies to finish second outright.
Third place outright, and first in the F2 class, went to Patrick Clancy/Stephen Bonney, after the Matthew McKinnon/Tracey Bryan entry stopped at Turn 10 with a mechanical problem.The Turners have opened up a 20-point advantage over Joyce/Blackman in the F1 points, with defending champions Ford/Menzies in third; the F2 standings are led by Clancy/Bonney ahead of John Clancy/Warren Grubb and Simon Reynolds/Kathryn Warne.