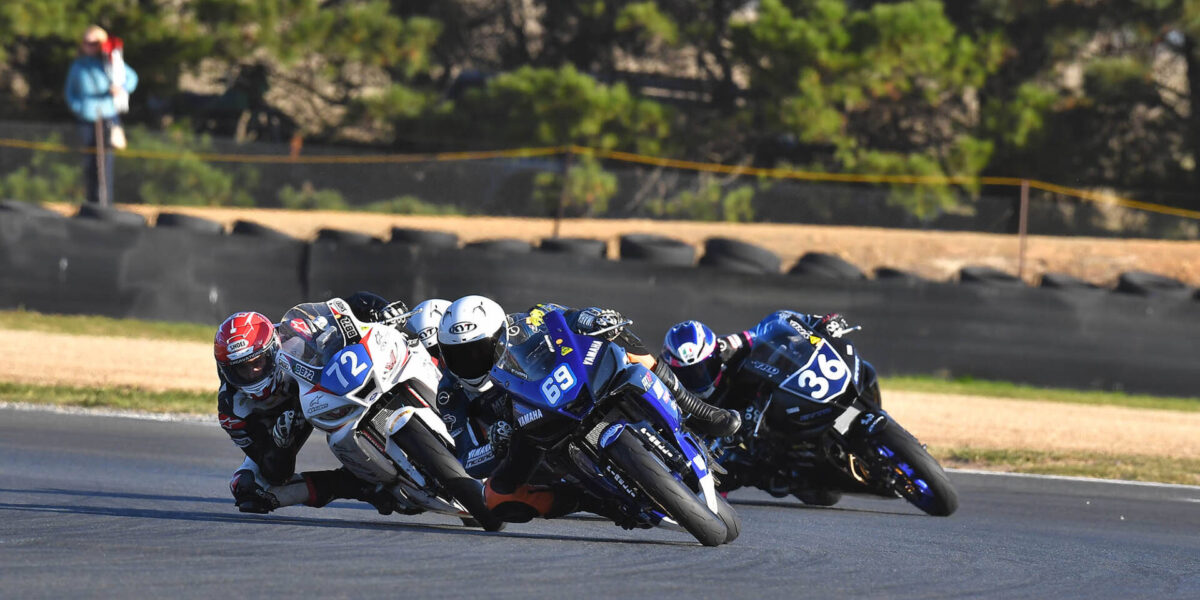 PROGP RACING JUNIOR TEAM ON THE PODIUM WITH ARCHIE MCDONALD
After being forced to miss the second round of ASBK due to a broken leg, ProGP Racing Junior Team's Archie McDonald was back on track last weekend finishing third overall in the Dunlop Supersport 300 and second in the Yamaha Finance R3 Cup.  
 McDonald made an incredible comeback despite not being at 100%.
He was competitive during the whole weekend, every session he made an improvement and was able to qualify second in the R3 Cup, while in the Supersport 300 qualifying session he didn't find the perfect lap and that cost him a start on the first row and had to start from the 9th place.
McDonald finished second in all the R3 Cup races, showing great pace, while in the Supersport 300 class he battled his way forward to end with three 4th places, which resulted in an overall podium in 3rd place for the weekend.
Considering the very small track time McDonald and the ProGP Racing Junior Team had together – and McDonald's form which clearly is not at 100%, the results are very positive.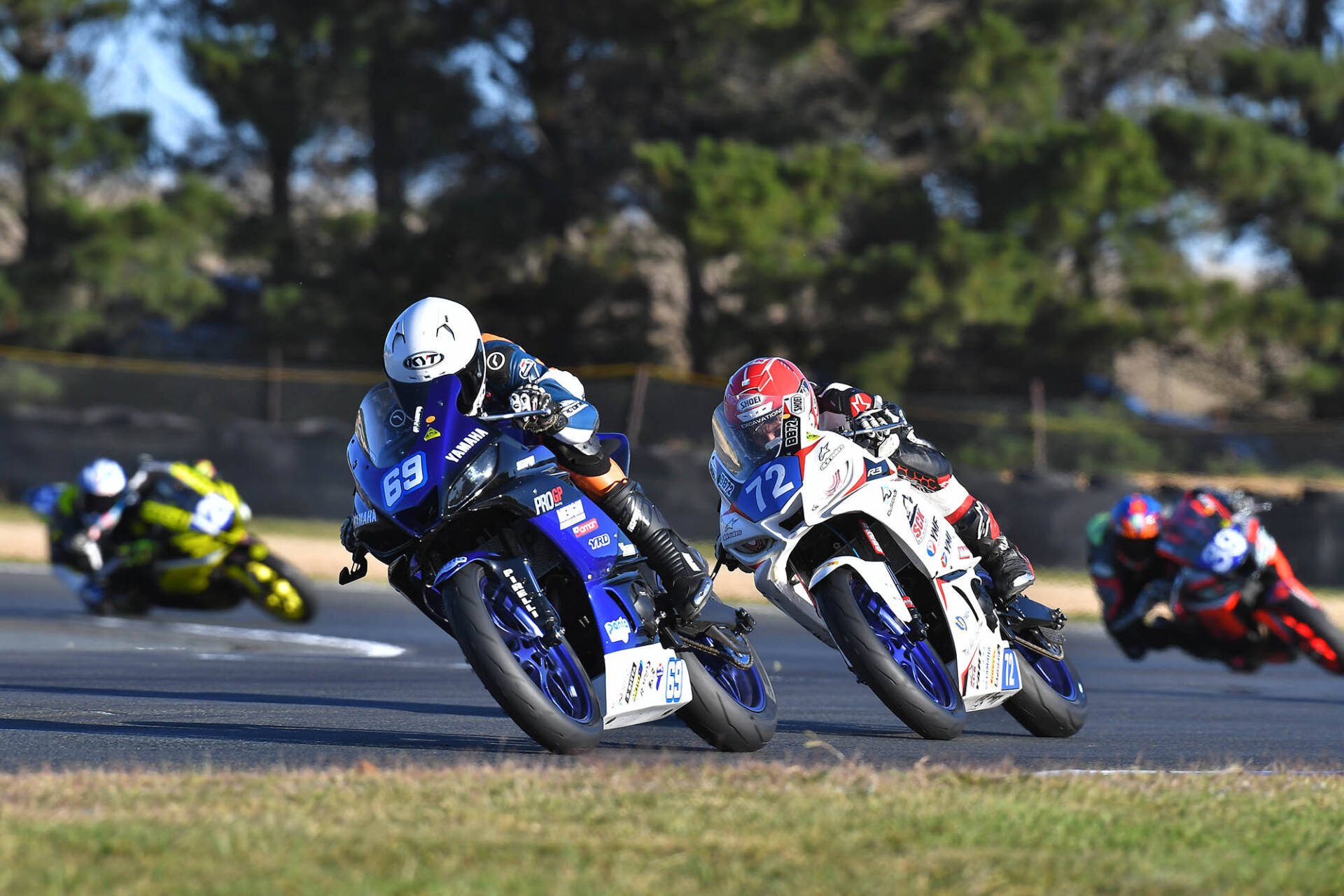 Omar Menghi – ProGP Racing Team Owner said: "Finally, we were able to see our Archie back on the bike and this is the most important part of the weekend, no doubts".
"Then, I wouldn't have expected a weekend like this, Archie was coming back from an injury and a long stop, he did an incredible job working with Jake and the team during these days to finish on the podium both in the Yamaha R3 Cup and Supersport 300, giving our team its first podium in the ASBK.
"It's an historic moment for us and I'm happy about this project and how it is going. I think we have a lot of potential still to show, and now with more time to recover for Archie we want to show everything we have at the next round. Big congratulation to Archie, Jake and the whole team and we are looking forward for the next one."
Jake Skate – ProGP Racing Junior Team Manager said: "It was an incredible weekend for us, Archie performed amazingly".
"We have to remember the images of him at the last round, still on crutches with a broken leg. To be here at Round 3 of the ASBK and finally getting to ride our bike was a great experience for us, giving ProGP our first podiums in Australia.
"It was also the first time for the team to work as a complete unit with Archie, and it was obvious to me the professional way they all worked together, led to these results. I'm excited to see Archie improve after more healing and training and for us to all come back even stronger after the winter break."
Archie McDonald – ProGP Racing Junior Team Rider said: "I felt so thankful and welcomed to be back racing for ProGP Racing Junior Team in the ASBK Championship after having a tough time while injured watching at Winton".
"I finally got my health and strength built in time for round three which was one of my most successful weekends racing and I couldn't have done it without ProGP Racing and Omar Menghi's help and magnificent bike they had together for the weekend.
"I had a couple of rough and challenging races on the weekend having to push the bike and myself to overtake as many riders because I didn't get to set a good time in Q2.
"I had to start my three Supersport 300 races from 9th on the grid, still getting 4th in each race which had me 3rd overall, the team and I were stoked considering.
"The R3 Cup was similar but qualifying was more fortunate as we set a great lap time in Q1. I finished 2nd in each of the three races doing everything I could to push for first, but we were stoked again for the weekend that was held and all the races that were safely completed. It's great to be back."
Photos by Karl Phillipson/Optikal