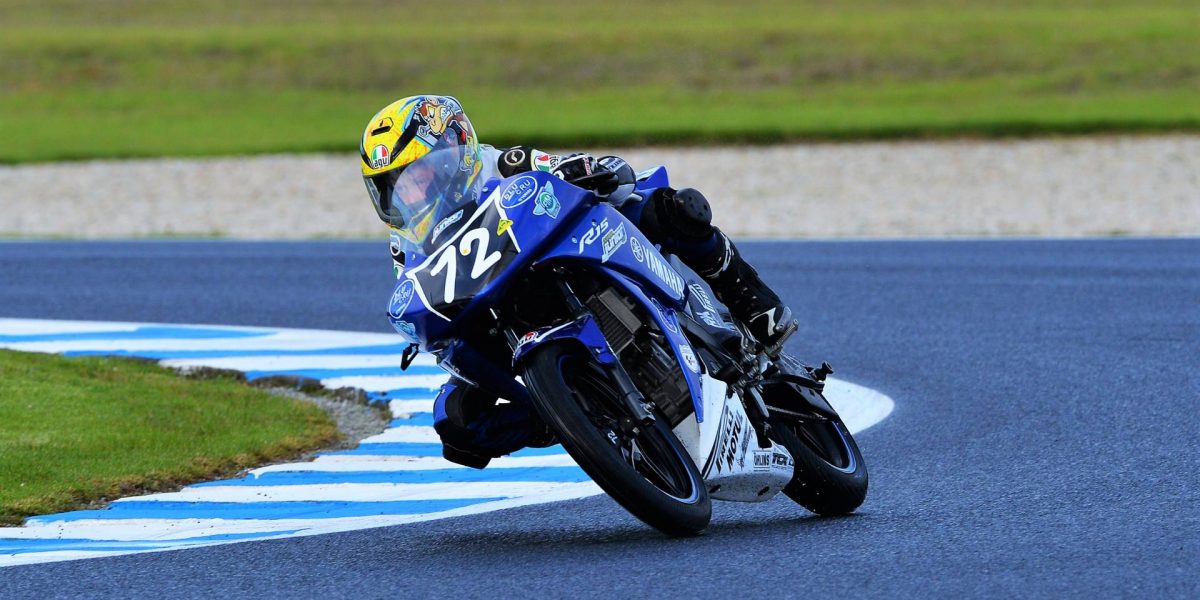 Rider Profile – Levi Russo
bLU cRU Oceania Junior Cup rider Levi Russo, unlike most riders has the added family pressure of competing against his older brother Jai, in the mi-bike Motorcycle Insurance Australian Superbike Championship, presented by Motul.
The 12-year-old from Narellan NSW, has had a relatively short time in the sport having only jumped on a road bike a few years ago, yet doesn't feel the pressure and is keen to beat his brother at every opportunity.
Levi competed in his first round of the Oceania Junior Cup earlier this year at Phillip Island, and is eager to get back on the bike when racing recommences.
He puts his quick rise in skill development to compete in the competitive ASBK Oceania Junior Cup down to his training with MotoStars, Damian Cudlin.
Unlike most riders, Levi had only ever ridden a dirt bike – PW50 – once, before stepping onto a 65cc road bike, then Kayo and now the Oceania Junior Cup spec Yamaha R15.
"As soon as Damo put me on the Kayo I was hooked," said Levi, a year 7 student at Magdalene Catholic College.
Levi travelled the country in 2019 with his older brother Jai, who competed in the inaugural year of the bLU cRU Oceania Junior Cup, which had the young man hooked on racing.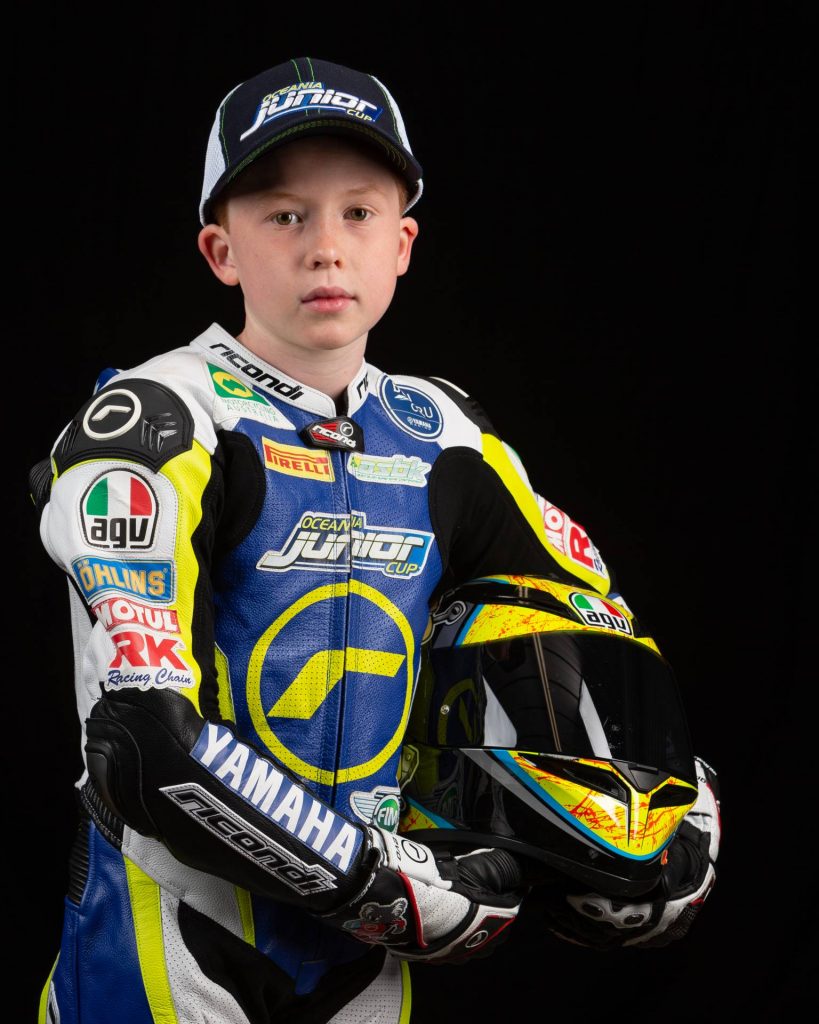 This year Levi donned the Ricondi leathers, TCX boots and AGV helmet to compete alongside his brother.
"I knew all the tracks from travelling with my brother and Jai always told me things about riding in the Oceania Junior Cup and it made me jealous," he said.
Levi had his first ASBK hit-out at the Official ASBK Test and round 1 of the mi-bike Motorcycle Insurance Australian Superbike Championship, presented by Motul, earlier this year.
"All the riders are very skilled and with the pack you have to learn how to slip stream and battle other people," Levi said.
"I like the speed, the turns, the battles.
"Round 1 was pretty cool, I finished 15th, 17th and in the last race 16th in my first races.
"It's very competitive and I just hope I finish well in the Oceania Junior Cup."
Levi has one goal for the 2020 season.
"I just want to beat my brother in the championship," he said laughing.
The young man has dreams of one day representing Australia in the MotoGP paddock and looks up to MotoGP stars Marco Bezzecchi and Valentino Rossi – both of whom he has met.
"I like Marco's style, the way he rides and he is friendly in the pits.
"Valentino is a legend and he's really nice as well, I met him in 2014 at Phillip Island.
"I want to ride MotoGP when I'm older that would be good."
While COVID-19 may have put the ASBK on hold for now, it hasn't stopped Levi from training as hard as possible to be in peak fitness for when racing returns.
"We went down to Damian Cudlin's elite camps and he had a coach named Tony who made a workout routine for us and we do that.
"Jai and I built a little gym in our garage and we have been training there every morning.
"Juggling school is tricky, but we get up at 5am and go to the gym and then to school."
Levi is looking forward to the ASBK season recommencing.
"I miss everything about ASBK and can't wait to get back on the Yamaha bike again.
"Mum and Dad always say go out there and do the best you can and have as much fun as you can, and I do."