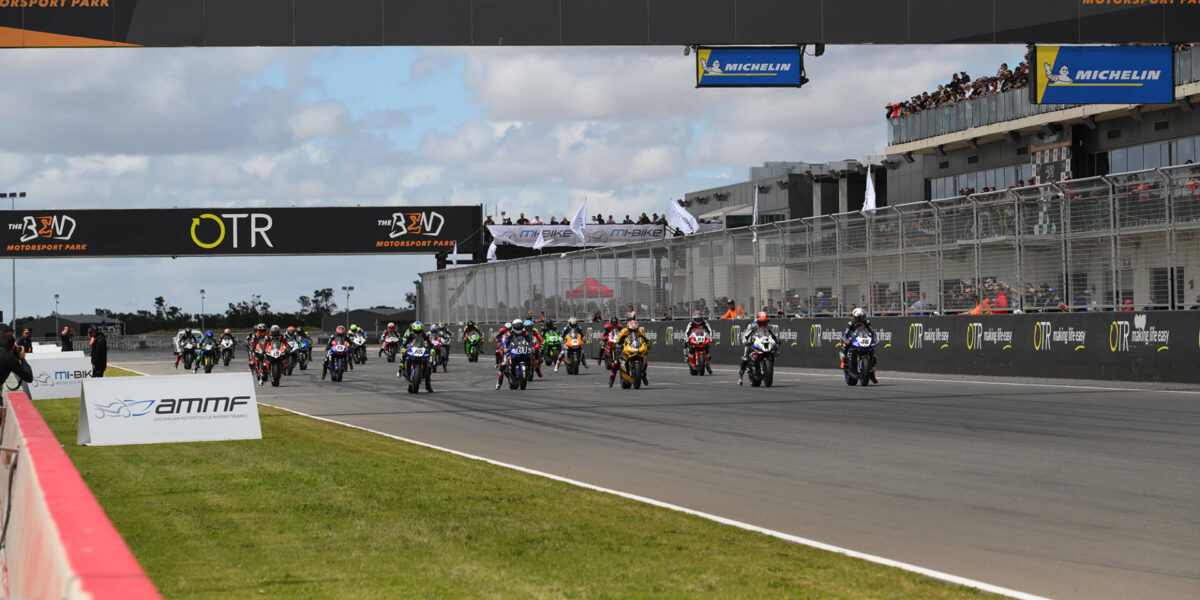 Saturday's ASBK action from The Bend exclusive on SBS On Demand
Thanks to SBS Sport, the Grand Finale of the 2023 mi-bike Motorcycle Insurance Australian Superbike Championship presented by Motul (ASBK) at The Bend (SA) from December 1-3 has turned into an all-weekend viewing extravaganza.
In a huge win for motorsport fans across Australia, they'll now be able to access – for free – all the live action from Saturday's ASBK round at The Bend exclusive to SBS's dedicated streaming service – SBS On Demand.
The Saturday telecast on SBS On Demand will begin at 10:20am (ACDT) and conclude at 5:30pm (ACDT), so you don't have to miss a minute of the unfolding action!
The schedule will include qualifying for the premier Alpinestars Superbike class, with Honda rider Troy Herfoss and Ducati's Josh Waters heading into the final round tied on points. Even the bonus championship point for pole position in the Alpinestars Superbike class, will take on an extra special dimension, with SBS On Demand viewers able to enjoy the heightened tension the whole step of the way.
In addition to Alpinestars Superbike, the five other ASBK classes – Michelin Supersport, Yamaha Finance R3 Cup, Supersport 300, bLU cRU Oceania and Sureflight Superbike Masters – are also still up for grabs, adding even more spice to Saturday proceedings.
All qualifying sessions and five action-packed races will be featured on the Saturday telecast via SBS On Demand.
Too busy to tune in? No problem, as SBS On Demand has you covered with the entire Saturday ASBK program to be made available online whenever and wherever you want.
To access and/or sign up for free to SBS On Demand on your television, smartphone, computer or tablet, visit www.sbs.com.au/ondemand.
Saturday's SBS On Demand telecast is just the start of a massive weekend of ASBK on the national broadcaster, with the ASBK Grand Final and championship-deciding races to be telecast live and free on SBS from 12:30-3:30pm (ACDT) on Sunday.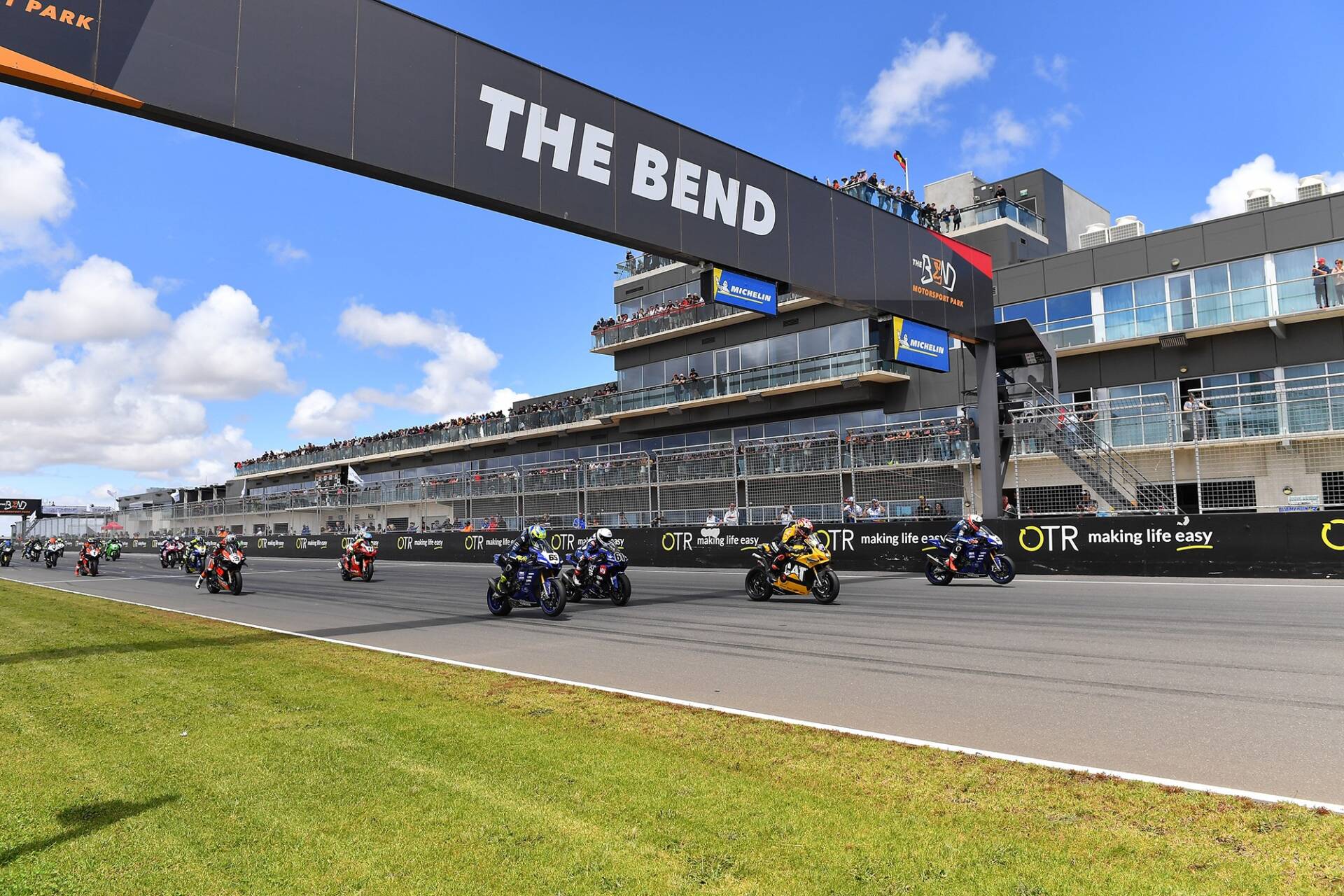 Peter Doyle, Chief Executive Officer, MA:
"In four decades of the Australian Superbike Championship, this is the first time two riders have gone into the final round deadlocked on points. That means every minute of racetrack action at The Bend will be must-viewing, and SBS On Demand will be there to make sure we get the full picture.
"Extra special thanks to SBS for its unwavering support of Australia motorcycle racing, and I'm sure it will be rewarded with exceptional streaming numbers on Saturday as the ASBK Championship reaches its exciting crescendo."
Ken Shipp, SBS Director of Sport:
"We're thrilled to stream the 2023 ASBK Australian Superbike Championship on SBS On Demand for a jam-packed weekend of action for motorsport fans at The Bend. SBS Sport strongly supports Australian motorcycle racing and can't wait to see the nation's fastest riders battle it out on the challenging circuit."