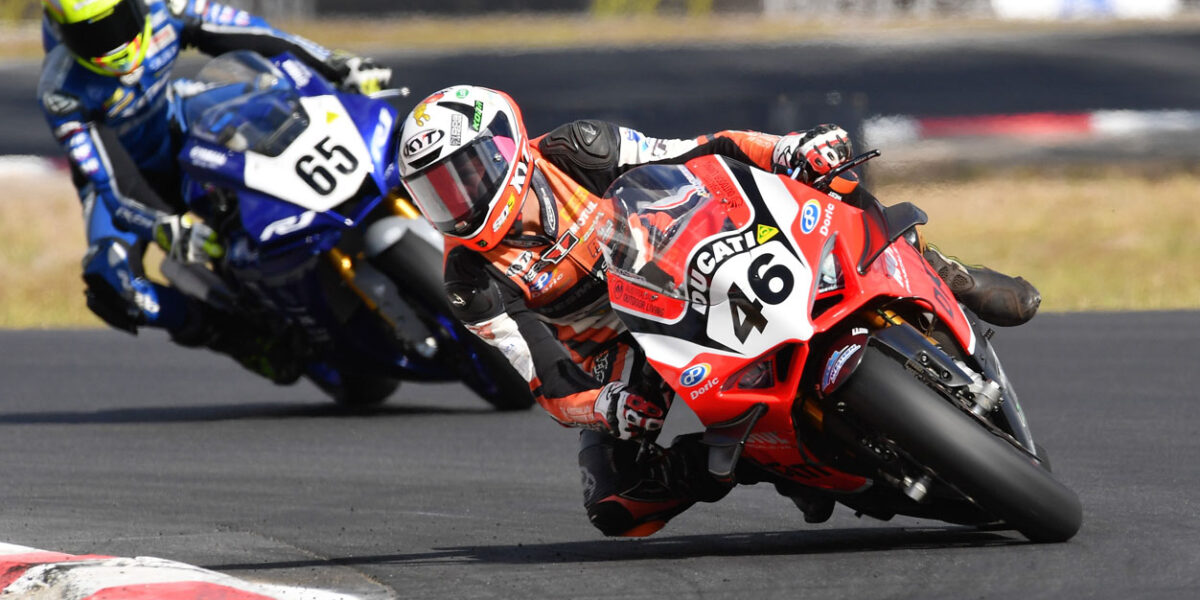 Team in the Spotlight: DesmoSport Ducati
DesmoSport Ducati, owned by ex-Australian Superbike Racer Ben Henry along with three-time Superbike World Champion, Troy Bayliss, first arrived in the ASBK for the 2016 season, but although the team itself was new, racing in the ASBK was a very familiar experience for both owners.
Discussions between Henry and Gold Coast-based Bayliss about the lack of Ducati representation in the Australian championship started as early as 2014, and it soon became clear that the idea had sparked something. Conversation rapidly turned into action and DesmoSport Ducati was born.
Jones was the team's chosen rider for the debut season in 2016, finishing fifth in the standings. When he departed to pursue overseas opportunities in 2017, Callum Spriggs was signed as his replacement, racing competitively before a mid-season injury ruled him out.
While the injury for Spriggs was unfortunate, it led to the sensational return of Bayliss to motorcycle road racing for a full-season assault in 2018.
"It was great to see Troy jump back on a Superbike," Henry recalled.
"He didn't spend long racing in Australia before he went overseas, so for him to come full circle was pretty special. He's amazing to work with, he's one of the very few riders that can come back to the pit box in qualifying, find out he's down two tenths in a sector, go straight out, improve in that section of the track and put the bike on pole position. He has an awesome ability to lift for any occasion, ride around any setup issues and just get the job done."
Bayliss took a race win during 2018, but injured himself in the 2019 season opener at Phillip Island, during what Henry described as a terrible weekend for the team. However, Bayliss' injury woes opened the door for Jones to return to the fold for the remainder of 2019.
"Mike had no firm plans to return to Europe, we needed a rider capable of winning races and we had a lot of experience together, so it just made sense," Henry said.
"When Troy couldn't return to ASBK for the second round Wakefield Park, it was clear we should draft Mike in, and it turned out to be a great decision."
Jones wasted little time in rewarding Henry and the DesmoSport crew for their faith, winning multiple races and rounds before clinching the title during a blockbuster season finale at Sydney Motorsport Park, where he came out on top in a head-to-head battle against Troy Herfoss and Wayne Maxwell.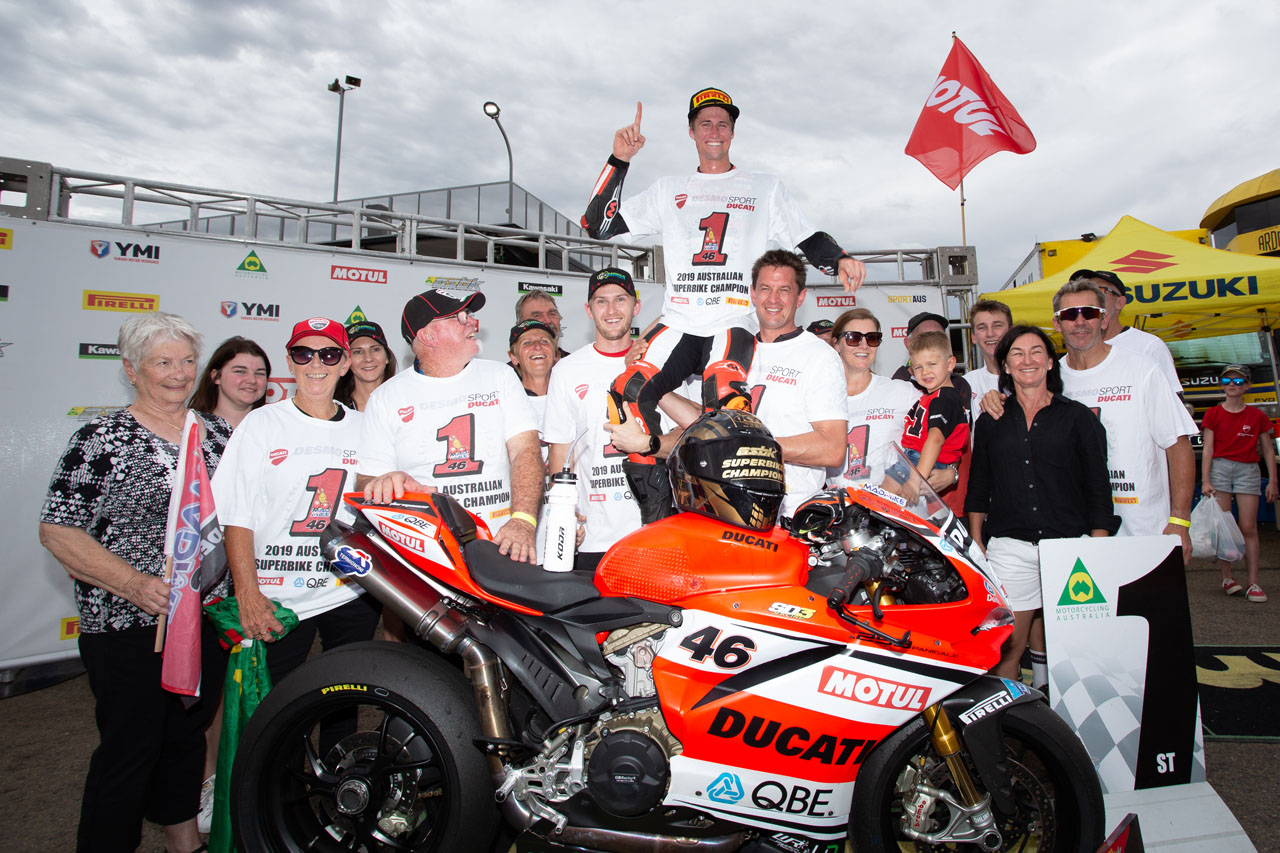 After the COVID-interrupted season of 2020, the DesmoSport Ducati outfit has expanded to a dual-bike campaign for 2021, with Jones joined by Troy's son Oli Bayliss, who has stepped up to the top level of Aussie bike racing after impressing in the junior classes.
Henry said the team has expanded significantly to accommodate the extra rider.
"Our team personnel have basically doubled and it really has us working hard to make the best use of the resources available," he said.
"With each rider having two bikes, we go from two to four Ducati Panigale V4R Superbikes, each of them equal to the next. The advantage is we get double the feedback to help dial in the bikes at each track.
"Within the team, there's no pressure on Oli to perform. He's motivated enough and wants to be racing at the front, so as a team, we're all working to help him continue growing and learning as a rider."
Jones has been one of the main challengers at the front of the field in the first two rounds, and Henry is hoping his consistency will pay dividends come season's end.
"On a good weekend, Mike will win," Henry said.
"On a weekend that doesn't go to plan, he is still capable of a podium. Winton is prime example, when he finished third after a piece of fairing got lodged under his gear leaver and he was essentially stuck in third gear all race.
"We have an incredible bike in the Panigale V4R and two riders that are capable of winning races, so we really just need to keep our heads."