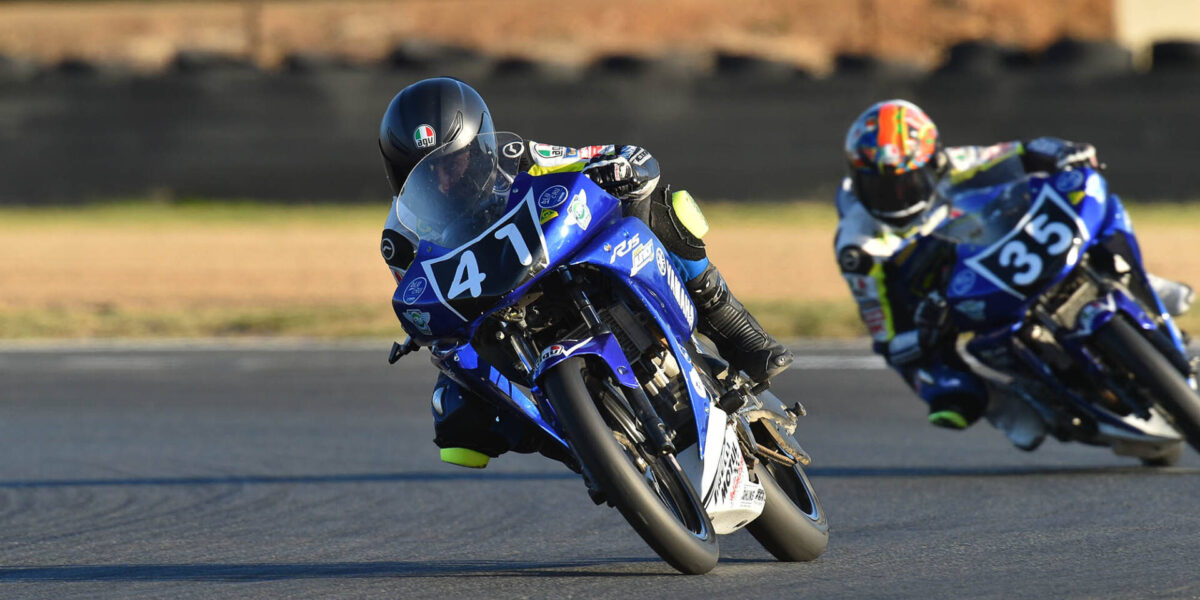 Thompson Forging His Own Path
Being the younger brother of an ASBK two-time Champion, may be big shoes to fill, but for 2021 bLU cRU Oceania Junior Cup debutant, Hudson Thompson, he is paving his own future in the sport.
Racing is definitely in the genes of the Thompson family, with older brother Carter, the 2019 Oceania Junior Cup and 2020 YMI R3 Cup Champion, and is this year competing in both the Dunlop Supersport 300 and Yamaha Finance R3 Cup, as well as the Asia Talent Cup.
While, for Hudson, the 11-year-old from Charmhaven on the NSW Central Coast, in his first year in the Championship, already has people in the mi-bike Motorcycle Insurance Australian Superbike Championship, presented by Motul, paddock talking about his ability and skill and are predicting a bright future in the sport.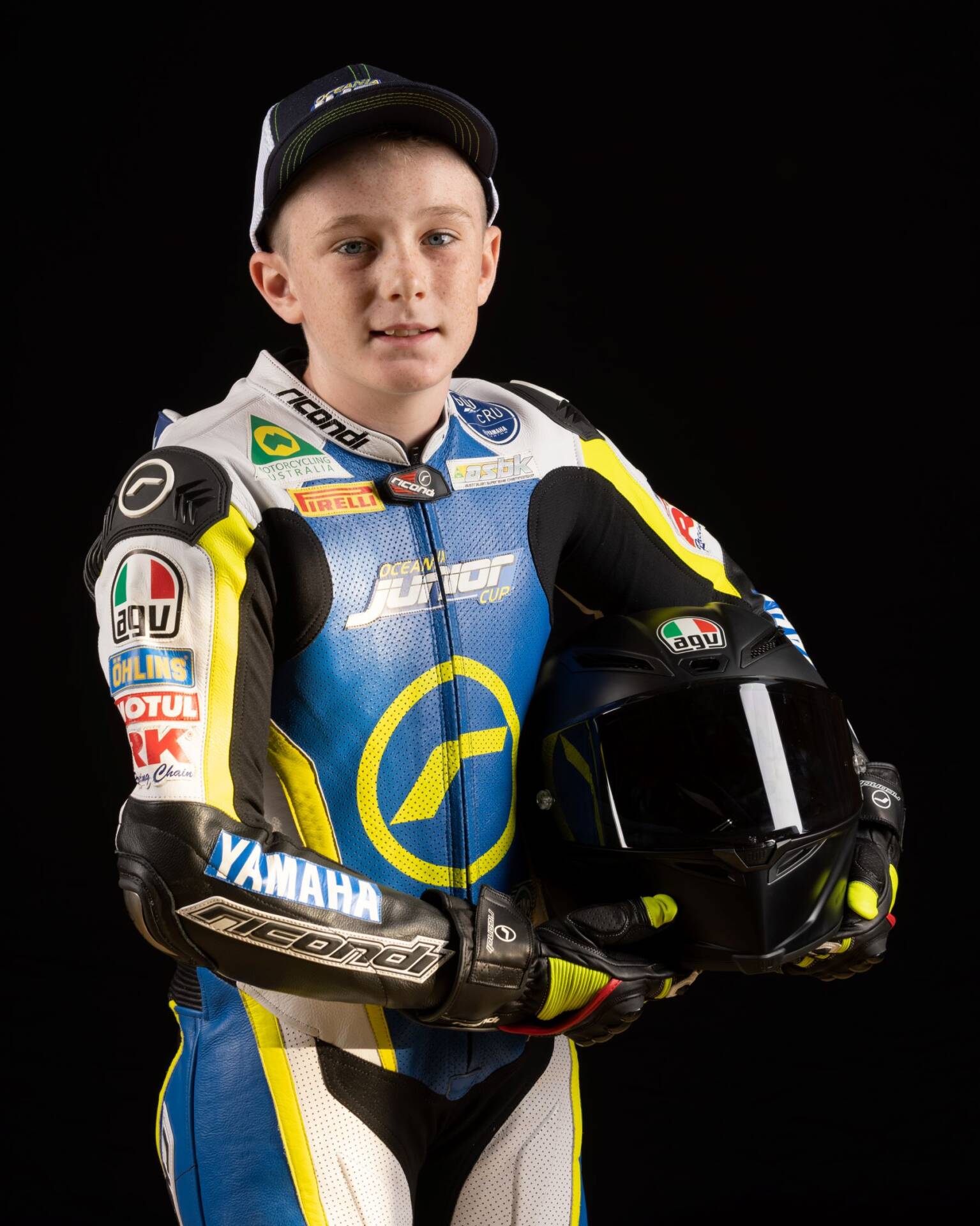 Hudson, who initially wasn't keen on motorcycles, has come through the dirt track ranks, getting into the sport aged 7 after watching his older brother ride.
From riding a KTM 50 on dirt track to joining the MotoStars training academy, run by former MotoGP rider and Oceania Junior Cup Official Coach, Damian Cudlin, Hudson made his debut this year in the Ocean Junior Cup.
"Being compared to Carter all the time wouldn't be easy, but sharing a household with him does have its advantages – he has a great training partner and they push each other a lot," said Cudlin.
"Hudson is certainly a very talented rider in his own right, and when he's happy and feeling good, he can be very, very fast.
"Having coached him for a long time now, I think once he gets a taste of the podium in OJC, he'll be there all the time. I'm looking forward to seeing that, and where he can take it from there."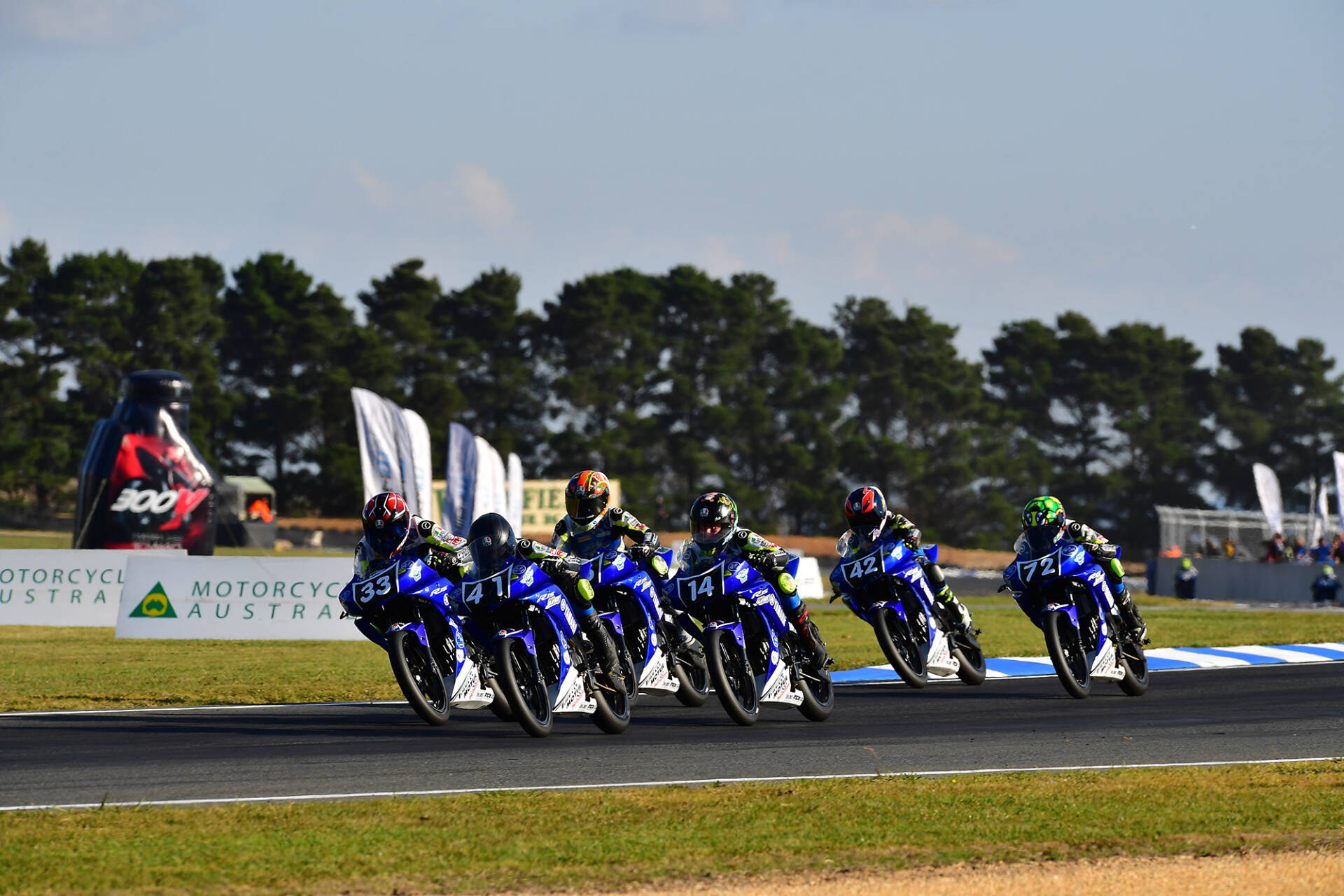 After two rounds of competition, Hudson sits in 6
th
place in the Championship on 80 points and is only 6 points away from breaking into the top three. An impressive result for a rider who spent little time on track in 2020 because of COVID-19 and only rode the Oceania Junior Cup factory prepped Yamaha YZF-R15 for the first time at round 2, Winton Motor Raceway this year.
While he dreams of one day following in the footsteps of his heroes Damian Cudlin and Jack Miller, for now he is just concentrating on meeting goals he has set for himself this year and is pleased with his first two round results.
"I was a bit nervous because it was my first ever race on a big track and it had a lot of Aussie title stars there too," he said.
"I was just happy I got through it and didn't crash.
"I've improved a heap and think I have done really good so far.
"I expected to be in the top ten this year, but I didn't really expect to be going this well early in the season.
"It's a pretty tight championship and I hope to finish in the top 5 by the end of the year and to get some podiums. I definitely think that's achievable, but I just have to work hard."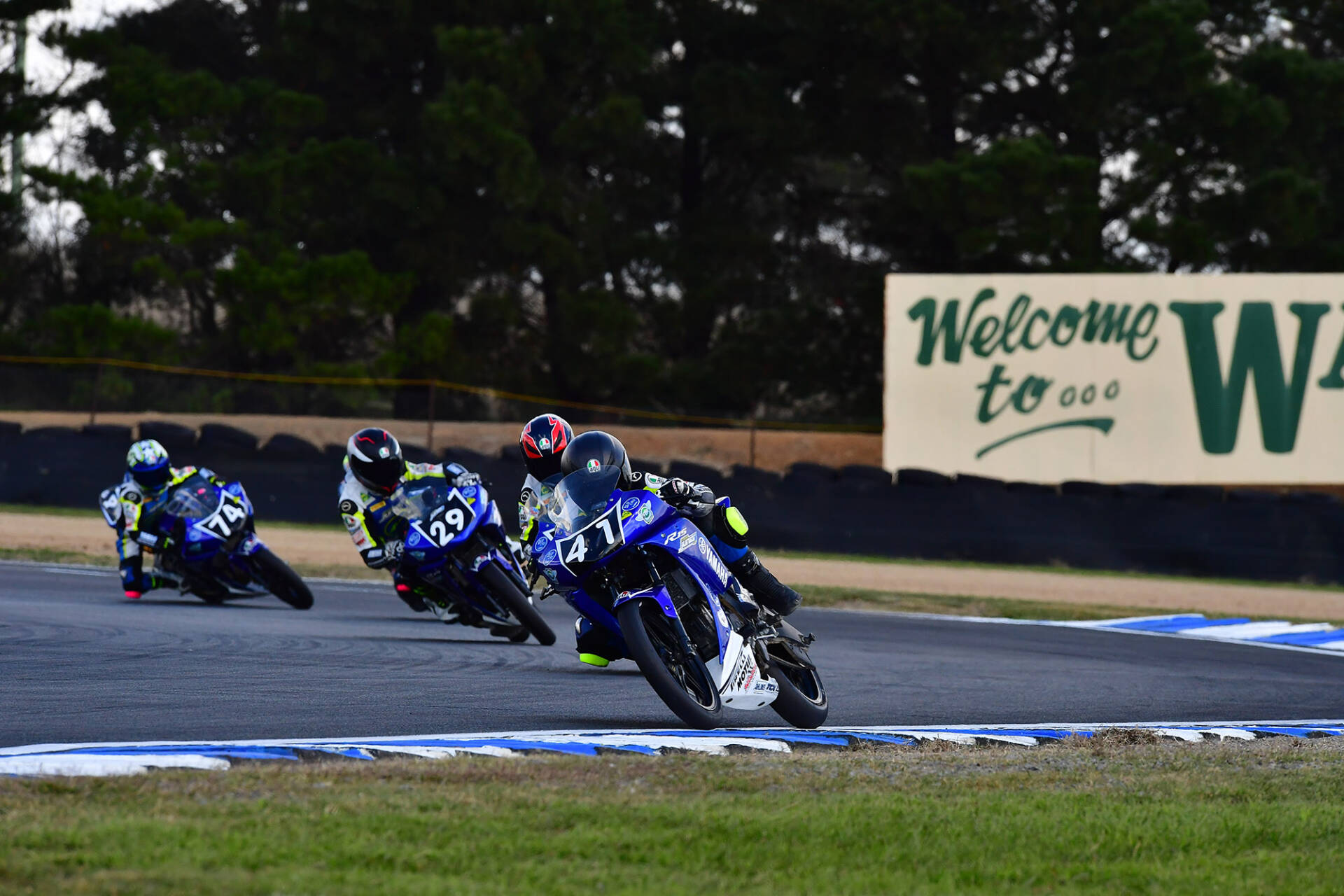 In between rounds Hudson keeps himself busy with plenty of walking, running, and mountain biking to stay fit.
Hudson is also a big fan of the Oceania Junior Cup program.
"I like how it teaches race craft and how there is a coach and mechanics always there for us and they give us heaps of knowledge.
"We are all really close, but on the track you have to be a bit selfish to get the positions you want.
"There are a lot of different types of riders in the OJC and different skills, I feel like OJC is a very good tool for us to get a lot of knowledge about racing."
Hudson has already mapped out his racing future with another year in OJC, before he wants to tackle the Asia Talent Cup which he hopes will open doors on the way to a MotoGP ride one day.
Expressions of interest to compete in the 2022 bLU cRU Oceania Junior Cup are now open for riders aged between 11 and under 16.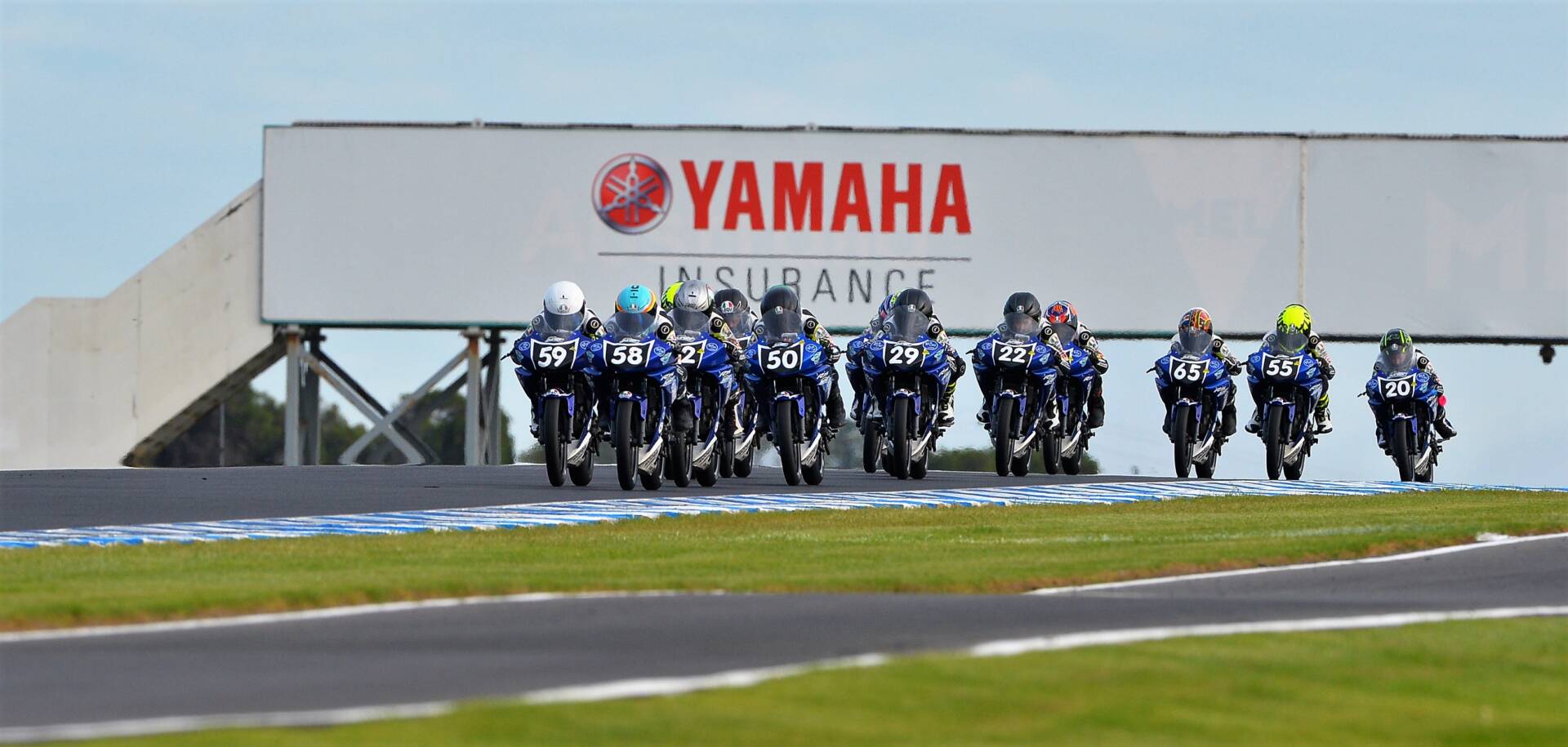 The OJC provides 20 riders with identical race machines, and victory comes down to a rider's ability to get the most out of themselves and their Yamaha YZF-R15.
Riders receive race weekend technical and coaching support on how to get the best out of their Yamaha and themselves.
Full racing gear is supplied including OJC signature leathers by Ricondi, team uniform, helmets, boots and gloves.
The focus of the OJC program is the development of junior riders, both on and off-track, providing riders with the skills and knowledge about training, nutrition, media and bike skills.
Expressions of interest for 2022 are now being accepted online at HERE
Photos by ASBK/Optikal, Andrew Gosling and Russell Colvin