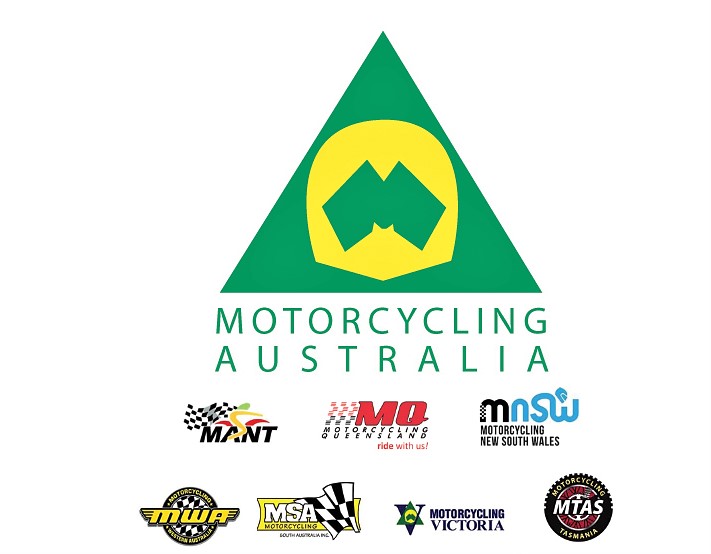 What Is The Motorcycling Australia Federation
As a member of Motorcycling Australia you are the key to the management of our sport! Often when we talk about Motorcycling Australia, we get lost in our many acronyms that our structure can often get confusing. So what is the Motorcycling Australia Federation, what are State Controlling Bodies (SCBs) and what is it that Motorcycling Australia does and why we now have the Alliance Agreement? Well in this article we will explain!
Just like most western democracies the Motorcycling Australia Federation is elected by you, the member. A federated governance structure is typically focused on the management of sport development, governance of the sport, national championships and manages the link to the international federation.
The business model supporting this structure is characterised by State Controlling Bodies (SCBs), each with their own board of directors, operating as separate businesses. The traditional federated structure creates layers of administration and management. Each layer has its own relationships, investment, championships, staff and service delivery.
The FIM and Sport Australia recognise Motorcycling Australia as the central body in the Federation – the governing body. However, it is you, the member who determines who is your representative, just like in government elections.
It is you the member who has the control and power to elect representatives at a club, state and territory and national level, in order to assist in the management of the participation and safety of Motorcycling Australia members. With over 28,000 members and over 4,000 events run annually, this structure is crucial to ensuring the future growth and development of motorcycling.
As a member of a club, you elect your club committee. The Club Committees elect the Board of Directors for the State Controlling Body in each individual state and territory. It is the State Controlling Bodies that manage the Clubs within their state or territory and hire their own team to manage the states' operations.