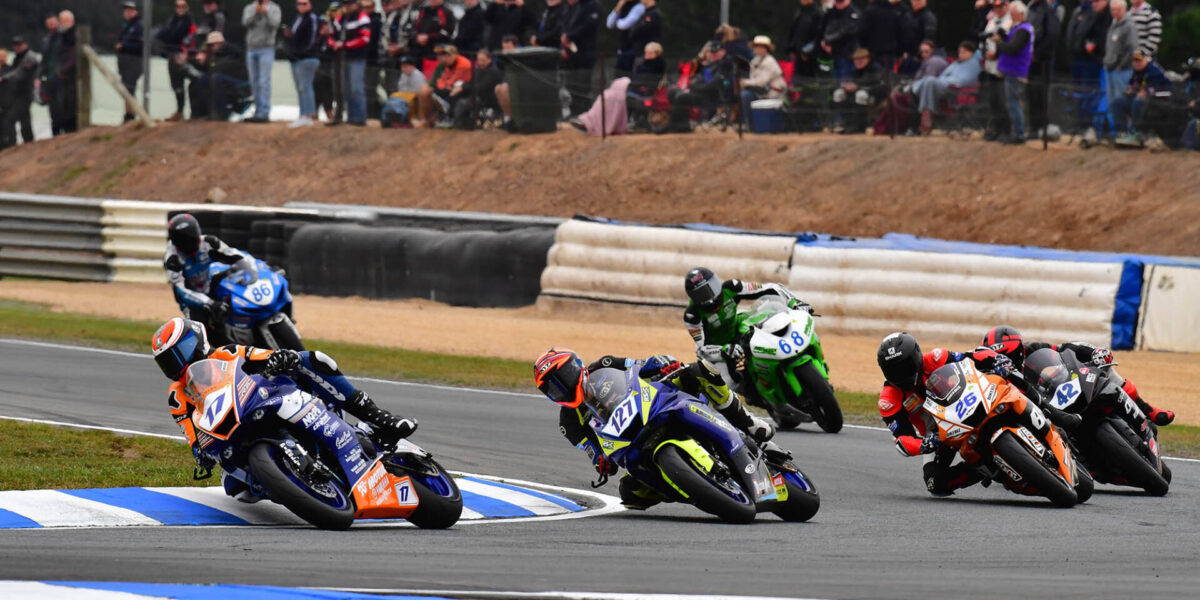 Yamaha Racing Rules ASBK Support Classes
Yamaha riders had a successful weekend at the mi-bike Motorcycle Insurance Australian Superbike Championship, presented by Motul at Wakefield Park Raceway.
It was another dominant display by the Yamaha supported riders who again cleaned up with success in the Motorsports TV Supersport, Dunlop Supersport 300, Yamaha Finance R3 Cup and the bLU cRU Oceania Junior Cup classes, in a huge weekend of racing in front of a record-breaking crowd at Wakefield.
The Supersport race again produced some of the best racing over the weekend with the Yamaha trio of Broc Pearson, Max Stauffer and Tom Edwards engaging in a bike fight at 200kms an hour. Pearson took the round win, but it was far from easy as his rivals really took the battle up to him.
Pearson led the opening race and was just beginning to stretch his lead when the race was stopped due to a fallen rider.
The re-start saw a six-lap dash to the finish, but Pearson suffered a poor start and was back in third and desperate to get to the front. He passed Edwards and clawed his way to the rear tyre of Stauffer where he made a desperate lunge on the second last lap to take the lead and the win.
Edwards also smelt blood in the water and managed to pass Stauffer for second.
Race two saw Pearson get a great start, but Stauffer was on the hunt for his first victory.
Stauffer was all over Pearson as the pair moved clear of Edwards.
Stauffer made a small mistake and dropped some time but quickly regathered composure, charged back up to the rear wheel of Pearson and then moved by with a couple of laps remaining.
With a 1-2 result, Pearson won the day and consolidated his lead in the Motorsports TV Supersport Championship. Stauffer finished second with 3-1 results but is quickly becoming a major player in the category. Edwards took home third with 2-3 finishes.
In the Dunlop Supersport 300 class it was a Ben Baker clean sweep.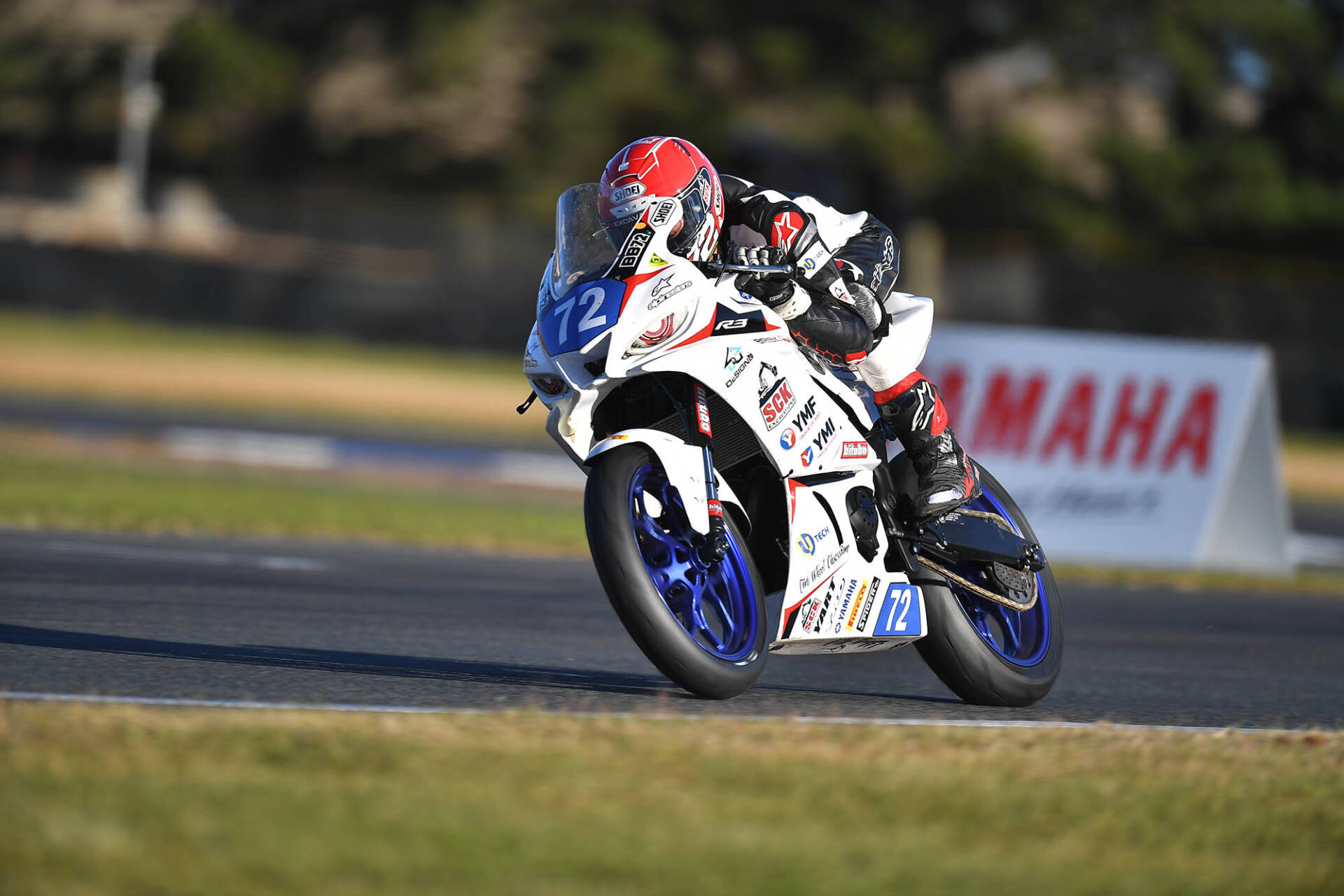 Mounted on his Yamaha-R3, Baker was a cut above his rivals all weekend and dominated the round to take home maximum points and move 35 points clear in the championship chase.
It was a Yamaha 1-3 in the Superport 300 class with Archie Macdonald coming home in third place.
Baker also set the pace in the Yamaha Finance R3 Cup with another perfect performance and clean sweep of the class.
Young gun Cameron Swain was too good in the bLU cRU Oceania Junior Cup.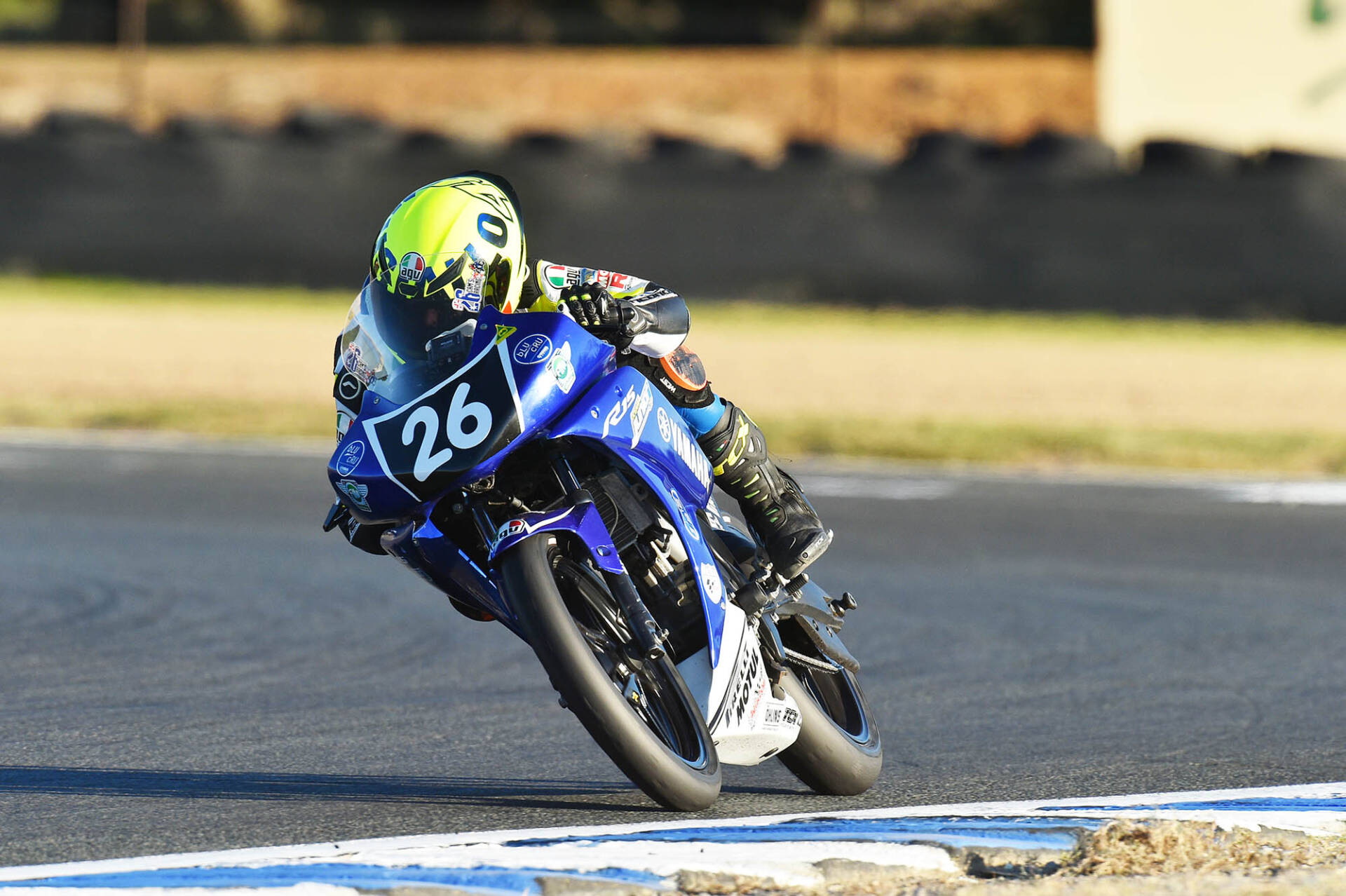 Both Baker and Swain have extended their leads in their respective Championship.
To view the bLU cRU review of the weekend visit https://youtu.be/x9L8q3Tr8NM
Photos by ASBK Photographer Karl Phillipson/Optikal