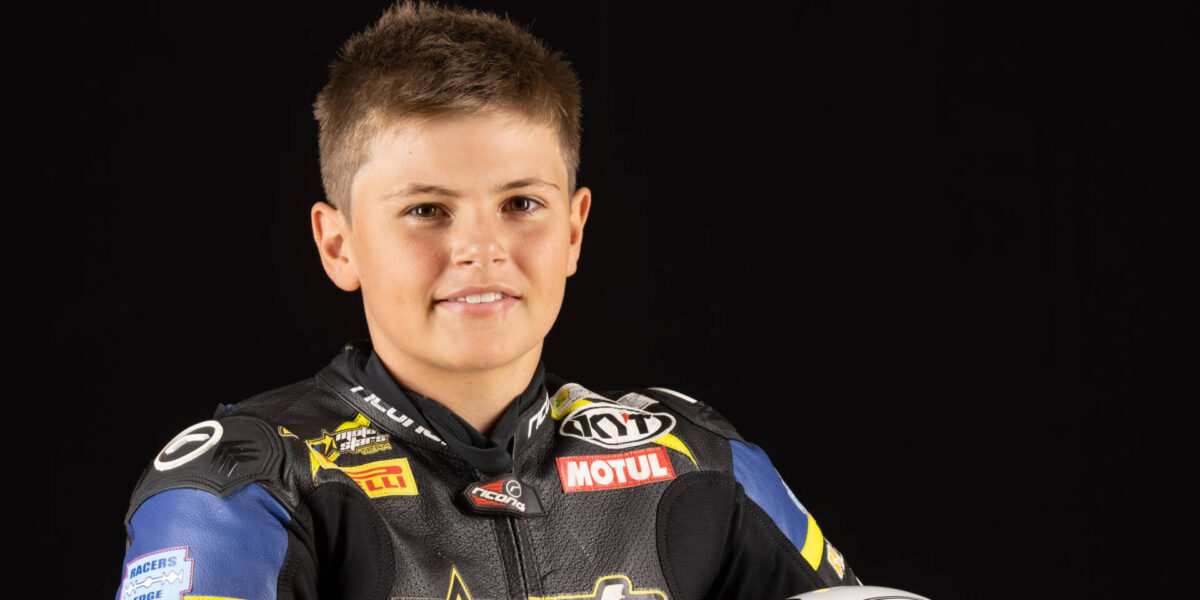 Cameron Dunker
Name: Cameron Dunker
Nickname: Cam
Current age and Birthday: 13 years old, 03/12/2007
Hometown/State: Kurri Kurri, New South Wales NSW
What was your debut year in ASBK? 2019. I got a wildcard in the Oceania Junior Cup. However, 2020 was my first full year in ASBK.
What bike/team/class are you riding in 2021? Yamaha YZF-R3. I'll be racing for the GTR MotoStars in the YMF R3 Cup and Australian Supersport 300 Championship.
List your sponsors: GTR Motostars Team, RS&C Micro Precision CNC, Doctor Mak Engines, Motostars, Yamaha Motor Australia, YRD, Link Internatinal, Pirelli Tyres, Motul Oils, RK Chains, Ricondi Motorcycle Apparel, Races Edge Performance, KYT Helmets, Raceart Designs, Knight Designs, BikeBiz, Paul Hughes
 Describe yourself in 15 words: Funny, determined, sporty, active, loyal, social.
 Fun or interesting fact about yourself: I have won multiple Australian and State titles in dirt track.
What social media platforms do you use:  Facebook – Cameron Dunker Racing, Instagram – @camerondunker3, Tiktok – cameron_dunker & Snapchat – cdunker105