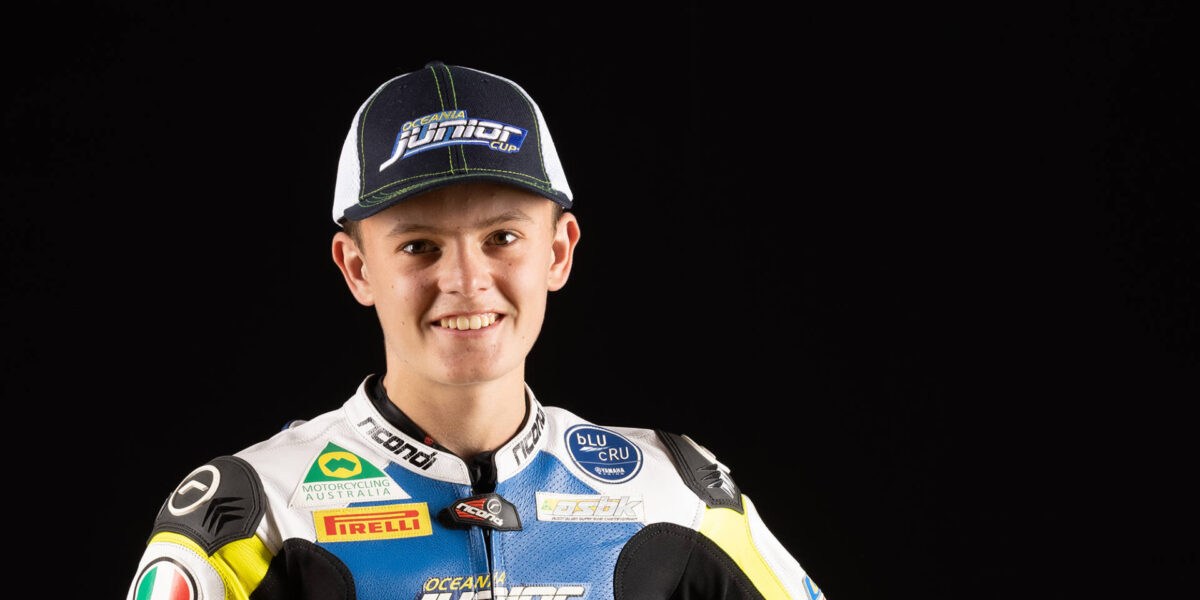 Hayden Nelson
Name: Hayden Nelson
Nickname. Haydos
Current age and Birthday: 13 years old, 16/05/07
Hometown/State. Taree, NSW
What was your debut year in ASBK? 2020
What bike/team/class are you riding in 2021? OJC aboard a Yamaha R15.
List your sponsors? The OJC Partners/Sponsors
Describe yourself in 15 words: Quiet but not shy. Competitive but fair. Enjoy learning and new challenges.
Fun or interesting fact about yourself: I really enjoy cattle farming and cattle dog training.
What social media platforms do you use:  Facebook – Hayden Nelson 279 Racing & Instagram – @hayden_nelson279