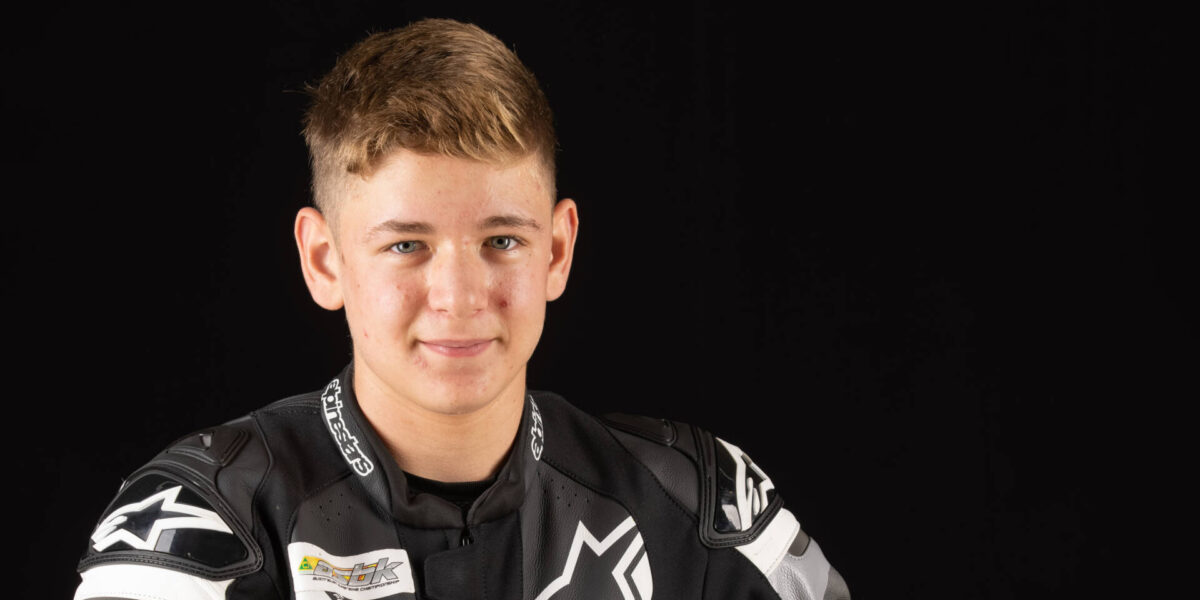 Jonathan Nahlous
Name: Jonathan Nahlous
Nickname: JJ
Current age and Birthday: 14 years old, 05/09/2006
Hometown/State:  Glenwood, NSW
What was your debut year in ASBK? 2021
What bike/team/class are you competing in 2021? I will be riding a Yamaha YZF-R3 in the YMF R3 Cup and a Kawasaki Ninja 400 in the Australian Supersport 300 Championship for 2Step Racing.
List your sponsors: Complete AV, Race Dynamics and Bike Biz.
Describe yourself in 15 words: I Love anything with two wheels.
Fun or interesting fact about yourself: I raced motocross and had to be talked into riding a road bike. I finally agreed and tried it in October 2020 and loved it.
What social media platforms do you: Facebook – Jonathan Nahlous, Instagram – @j.nahlous20 & @2stepracinginc. Tiktok – j.nahlous20