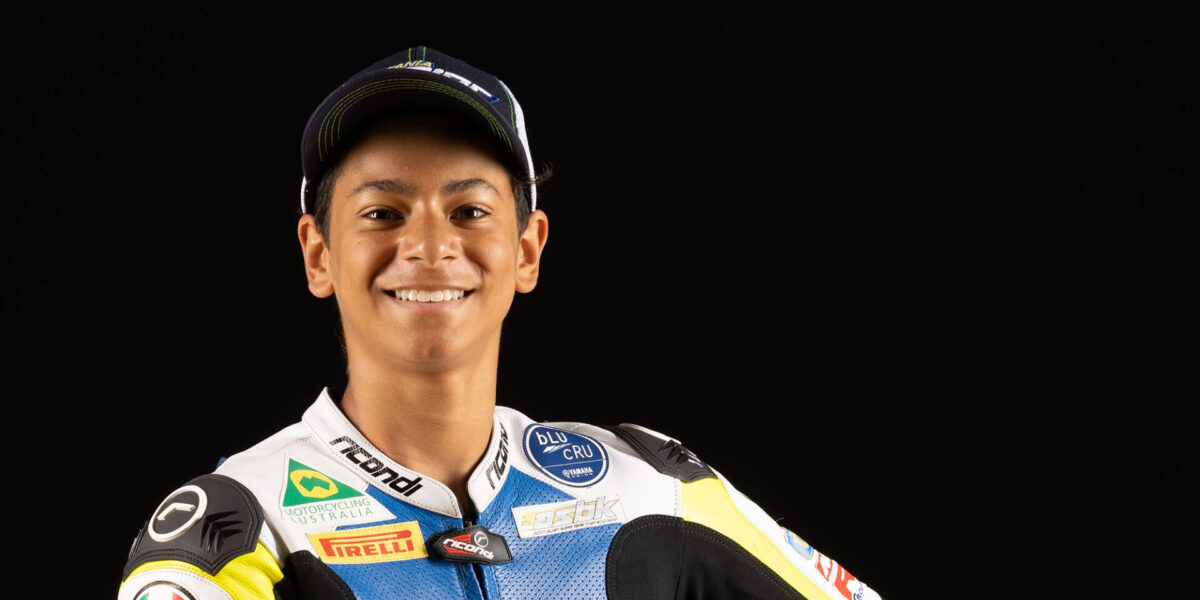 Marcus Hamod
Name: Marcus Hamod
Nickname: The Hammer
Current age and Birthday: 13 years old, 10/12/2007
Hometown/State: Bulli, NSW
What year level are you in and what school do you attend? Year eight, Holy Spirit College.
First bike you ever rode? Pee Wee 50.
What was your debut year in ASBK? 2021
Who is your motorcycling hero? And why? My motorcycling hero is Valentino Rossi because I love his passion for the sport. He has been in the sport for so long, not just as a rider but now as a coach through his VR Academy and now as a team owner. He is awesome.
Describe yourself in 20 words: I am very artistic and energetic, hardworking, honest and reliable. My passion from a young age has always been motorcycles and architecture.
Fun or interesting fact about yourself: My first words were brands of motorcycles and cars before I could say a sentence.
What social media platforms do you use: Facebook – Marcus Hamod Instagram – @marcushamodracing13 & Snapchat – marcushamo