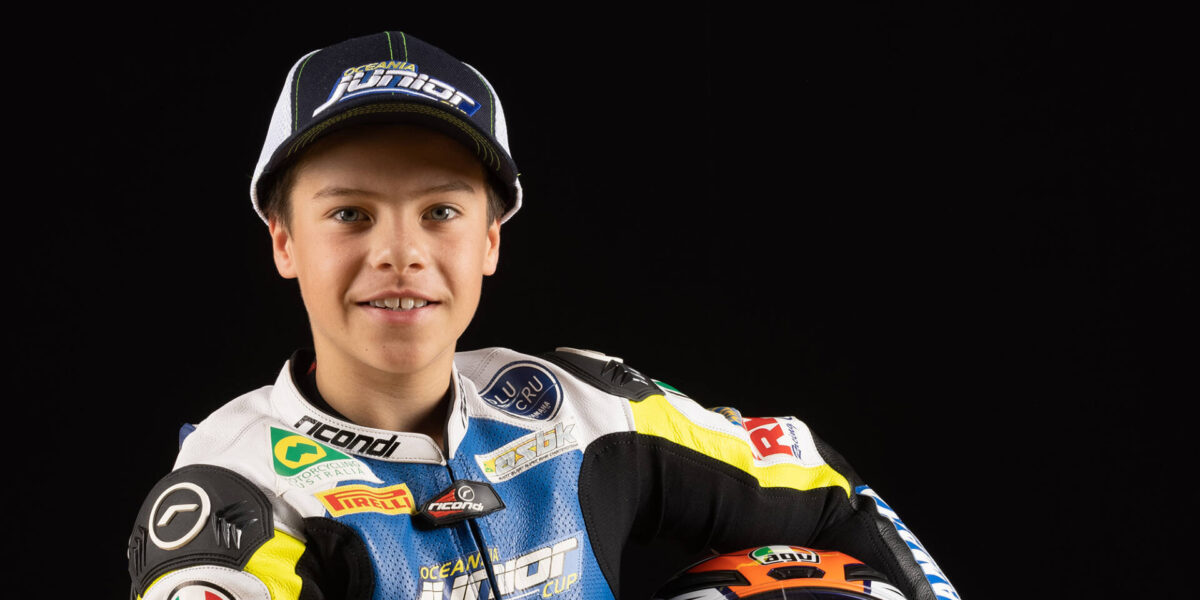 Valentino Knezovic
Name: Valentino Knezovic
Nickname: Val or Tino
Current age and Birthday: 11 years old, 04/08/2009
Hometown/State: Ryde, NSW
What year level are you in and what school do you attend? Year six 6 at Gladesville Public School.
First bike you ever rode? Yamaha PW50
First road bike you ever rode? Yamaha YZF-R15
What was your debut year in ASBK? 2021
What do you hope to achieve in 2021? I would like to learn lots and make friends, but most of all I'd like to finish in the top 15 for the championship this year.
Who is your motorcycling hero? And why? Marco Simoncelli because he was a talented and a passionate rider, who was exciting to watch and loved his sport. I believe he would have gone far in MotoGP.
Describe yourself in 20 words: I like sport, listening to music and messing around with my mates on motorcycles. I love trying all new disciplines of the sport.
Fun or interesting fact about yourself: On a family holiday in 2018, I managed to talk my way into Jack Miller's garage at the GP in Austin Texas, where his mechanics let me sit on his bike before the race.
What social media platforms do you use? Facebook – Tino #48, Instagram – @valen_tino48 & Snapchat – Valentino Knezovic