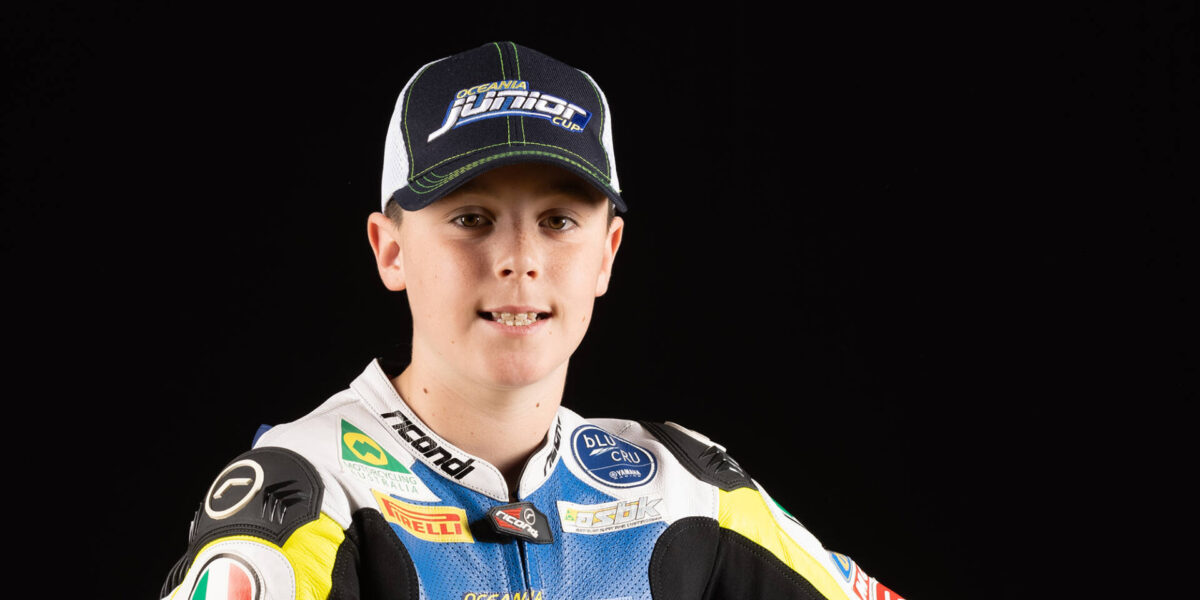 William Hunt
Name: William Hunt
Nickname: Dad calls me Bud
Current age and Birthday: 11 years old, 27/12/09
Hometown/State: Glenmore Park, New South Wales
What year level are you in and what school do you attend? Year six at Glenmore Park Public School
First bike you ever rode? PeeWee 50
First Road Bike you ever rode? Kayo 150
What was your debut year in ASBK? 2021
What do you hope to achieve in 2021? Placing top ten overall in the OJC Championship.
Who is your motorcycling hero? And why? Valentino Rossi, because he is a Multiple World Champion and is also a kind person.
Describe yourself in 20 words: I'm a happy 11-year-old who loves ice-cream, motorbikes, scooters and push bikes. I hope one day to be just like Rossi.
Fun or Interesting fact about yourself: I won many Billy Cart Derby's when I was four.
What social media platforms do you use: Facebook – William Hunt & Instagram – @williamhunt046