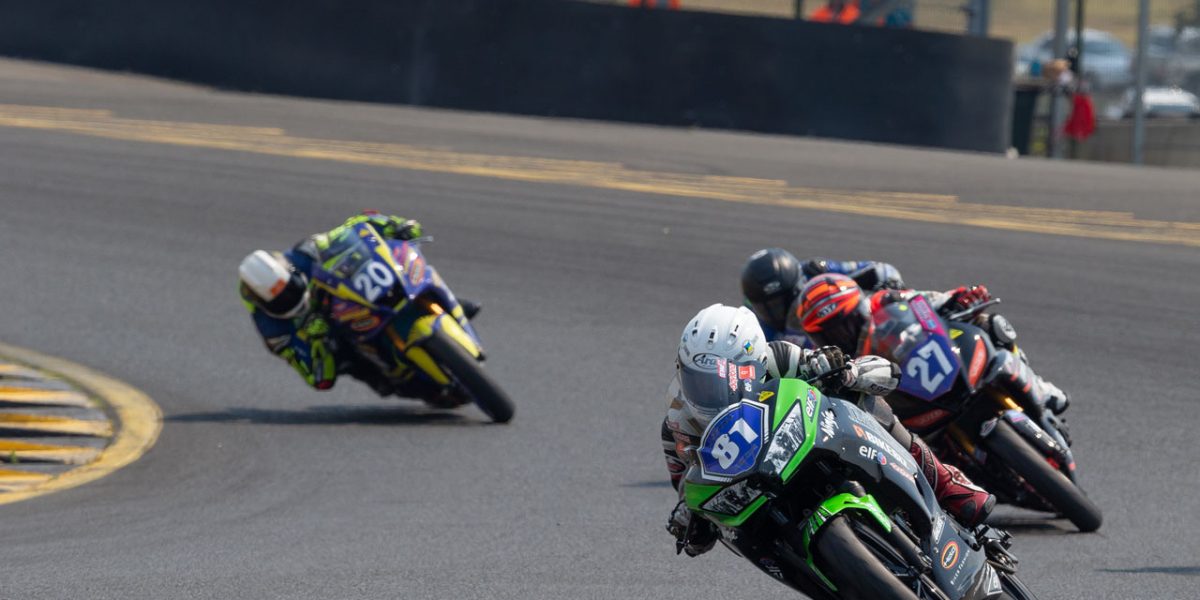 Agius Closes on Supersport 300 Lead
Senna Agius has closed on the YMI Supersport 300 championship lead by taking victory in Race 1 at Sydney Motorsport Park this afternoon.
Agius was initially involved in a five-bike freight train battle for the race lead, but was able to break away from his rivals and rode to a two-second victory.
"I'm trying my hardest, and winning races is the best I can do," Agius said.
"I have no pressure in the championship – it's all on Max (Stauffer) to try and maintain it. I'm just having fun, riding as hard as I can."
Stauffer limited the damage to his points lead by finishing second after an entertaining dice with Hunter Ford, who had claimed the AGV Helmets Pole Position Award earlier in the day.
"Sometimes people get in front of you, and they're slower in the corners but faster on the straights," Stauffer said.
"I tried my hardest, and everyone else was riding well."
"Senna got in front and he was really quick – the gap got separated, and we couldn't catch back up," Ford said.
"I'll just have to ride harder tomorrow!"
Agius is 11 points behind Stauffer with two races remaining.
MotorsportsTV Supersport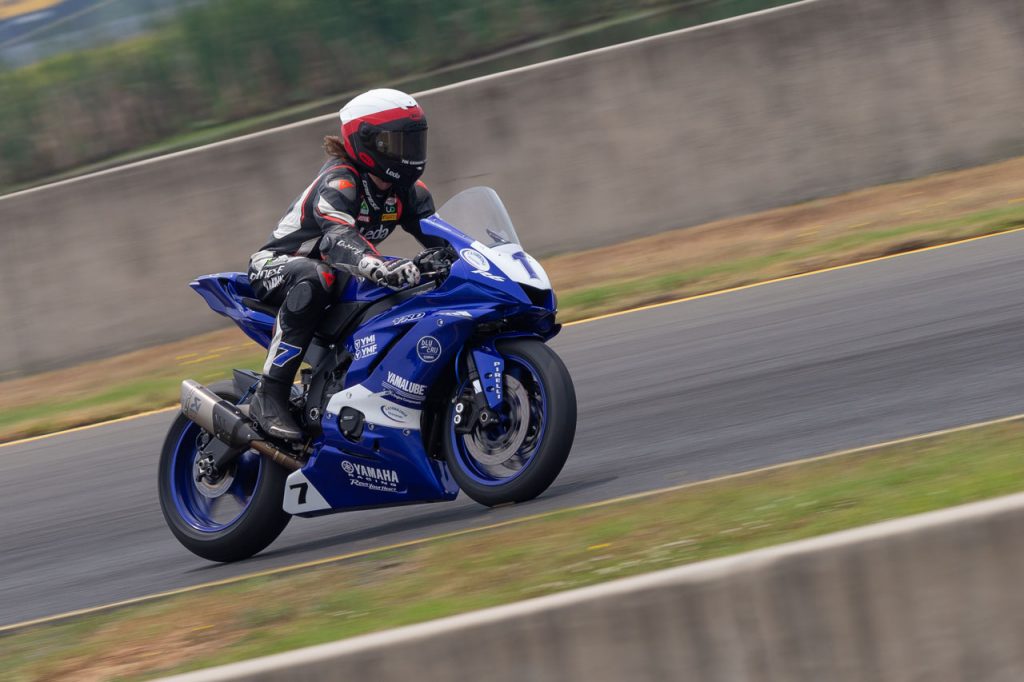 Tom Toparis has taken his sixth pole position of the 2019 MotorsportsTV Supersport, but Tommy Edwards continued his strong practice form and was able to qualify within 0.3s of Toparis, with Jack Passfield in third.
All of the top three riders set their fastest laps in the morning qualifying session, with rising temperatures resulting in significantly slower times in the afternoon.
"This morning was OK, but after a small crash in practice yesterday, I was a bit cautious and could have got more out of the lap," Toparis said.
"Tommy (Edwards) and I have had similar career paths, but we haven't really raced each other yet. It's great to have him here pushing me, and it will be a good day for both of us tomorrow."
"I'm pretty happy with the result, and hopefully I can catch Tom in the race," Edwards said.
"With the hot weather, the track was pretty greasy in the second session, and we went out just to test the tyre for the race and see what we're going to do tomorrow."
YMF R3 Cup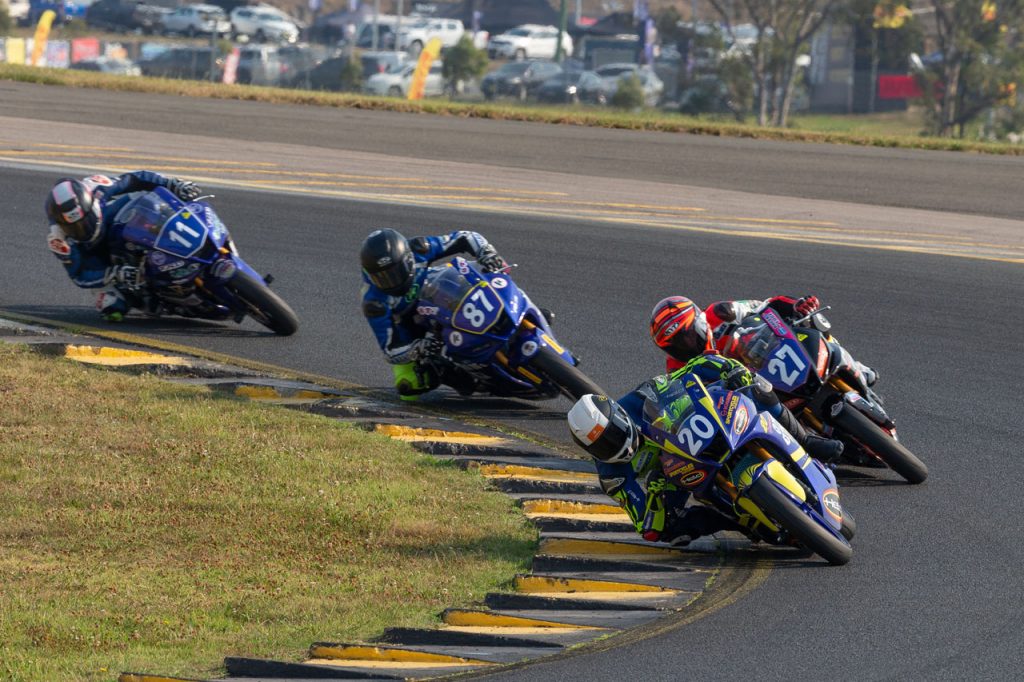 Hunter Ford has extended his YMF R3 Cup lead by winning Race 1 in a close slipstreaming battle to the line, in which he took victory by just 0.09s from Brandon Demmery. Ford's nearest title rival, John Lytras, was able to make up multiple positions between the last corner and the finish line and came home third, but still lost seven points to Ford in the title chase.
Max Stauffer finished fourth ahead of Ben Baker, who recorded a new lap record for the category.
Superbike Masters
Aaron Morris scored a comprehensive victory in the Superbike Masters ahead of John Allen and Stephen Kairl; Scott Webster was the best of the P5 Class motorcycles in sixth position.
"It's good fun out there, we're all smiling and having fun," Morris said.
"I was hoping to be within three seconds of the fastest Superbike guys, but we were losing out a bit with the heat and a bit of straight-line speed."The on-track action resumes tomorrow at 8:30am.