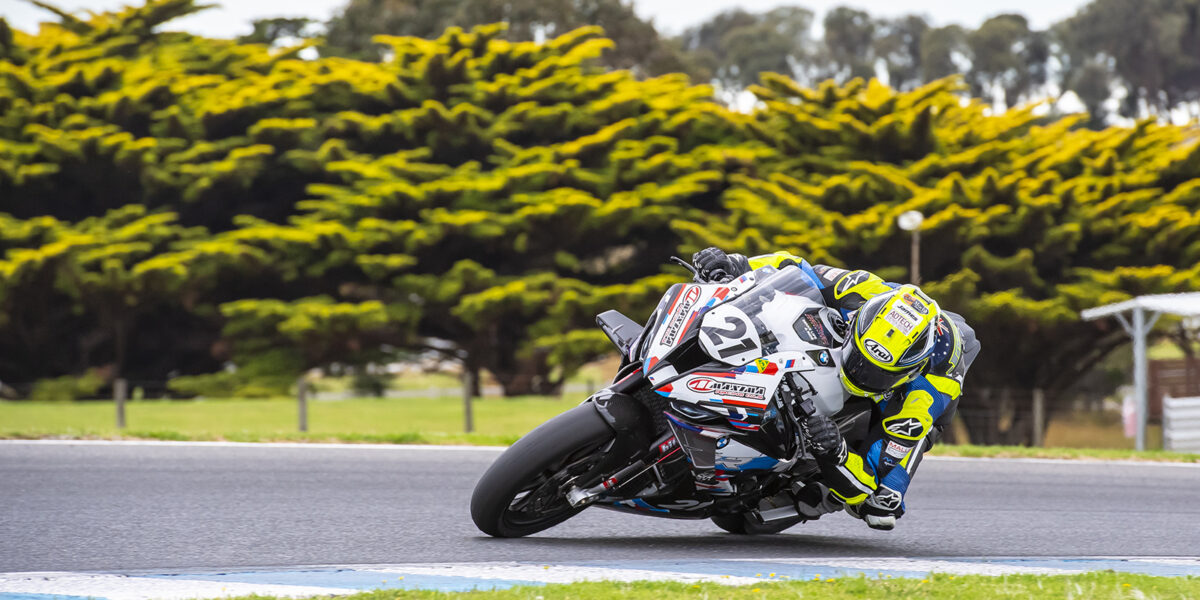 ASBK '22- The Contenders line up as Round One approaches…!
Superbike racing fans will be on the edge of their seats as the 2022 mi-bike Motorcycle Insurance Australian Superbike Championship, presented by Motul kicks off another year of intense and close racing.  

The 2022 season will run over eight rounds, with the opening round this weekend at the Phillip Island Grand Prix Circuit from February 25-27 proudly presented by Spokes.com.au
Tempting though it may be, placing too much importance upon the recent official ASBK pre-season test at Phillip Island isn't always the best indicator for full-season form, but on paper, it appears that Wayne Maxwell is set to pick up from where he left off last year.
Maxwell secured his third ASBK title at The Bend in December '21 and was top of the class at recent pre-season testing. Despite a lengthy career in the ASBK paddock, Maxwell is in the form of his life at present and his quest for a hat-trick of Aussie titles and further to become the first rider of the modern era to claim four ASBK titles looks ominously likely.
An in-form Troy Herfoss will be a major threat to Maxwell with the pair engaged in some bar-to-bar duels that will be long remembered, while Bryan Staring (the only rider to become an Australian Champion in three different classes) will be looking to add to his own tally after joining the DesmoSport outfit for 2022. Long-time BMW racer Glenn Allerton showed at season's end that he still has the pace and consistency to run at the front.
Indeed, in the Alpinestars Superbike class, one is spoiled for choice when looking for talent and form. No less than six ASBK Champions will be on the grid in 2022 including the aforementioned Maxwell, Herfoss, Staring and Allerton while fellow former champs Mike Jones will contend aboard a Yamaha, and Josh Waters returns to the paddock aboard a BMW.
Regulars- and serious contenders- also include Lachlan Epis, Ant West, Arthur Sissis, Cru Halliday Jed Metcher, Daniel Falzon, Aiden Wagner and Matt Walters. Then you add in the next generation Superbike rookies Brock Pearson and Max Stauffer who have graduated from Supersport and it adds up to an enticing round- and the season ahead!
The opening round – proudly presented by Spokes.com.au and Visit Victoria- will have plenty of support category action, including the Michelin Supersport class, Dunlop Supersport 300 / Yamaha Finance R3 Cup and the new generation racers from Motorcycling Australia's premier junior road racing academy, the bLU cRU Oceania Junior Cup.
Links:
Round one of the 2022 mi-bike Motorcycle Insurance Australian Superbike Championship, presented by Motul is proudly brought to you by Spokes.com.au

This event is proudly supported by Visit Victoria