ASBK '22: WAKEFIELD PARK LOOKS TO GO EVEN BIGGER
A perennial favourite event on the racing calendar, Wakefield Park is ready to capitalise on the success of this year's event in April 2022…
After the biggest ever motorcycle event crowd at Wakefield in 2021, the mi-bike Motorcycle Insurance Australian Superbike Championship presented by Motul returns to the NSW circuit in April 2022.
With nearly the whole circuit visible to most spectators, Wakefield rightly enjoys the title of "The Nation's spectator track" due to the high visibility of much of the action from nearly every spectator point.
The 2021 event showed that fans were keen to return to the Goulburn circuit with record crowds, excellent facilities and the absolute best that Australian motorcycle racing has to offer.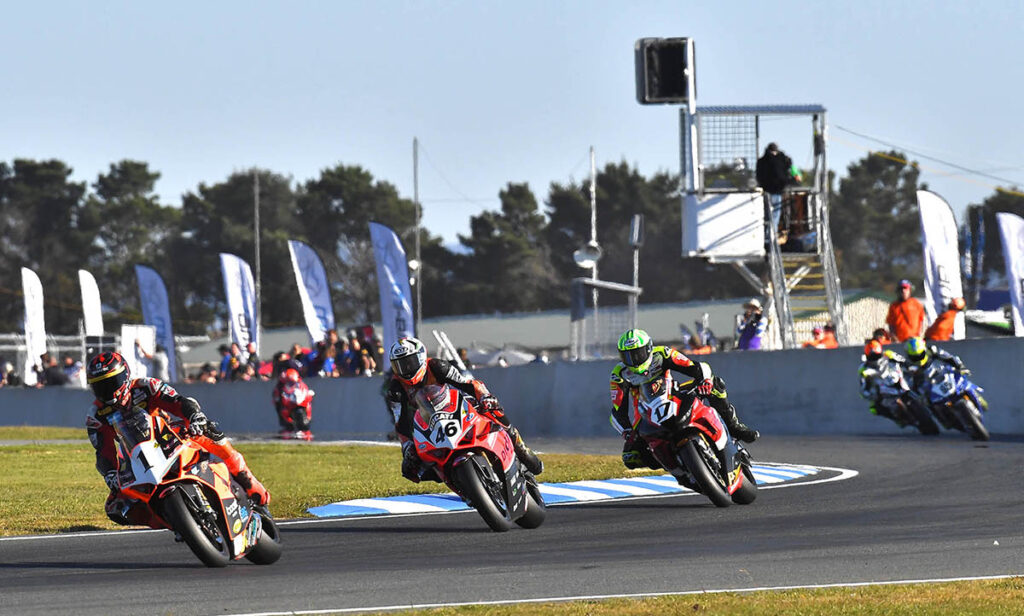 Wakefield Park Operations Manager Dean Chapman notes the success of the 2021 event and is also keen to rewrite the record books in 2022: "It's exciting to see ASBK venture back to Wakefield Park in April 2022. After last year's record breaking event, the Team at ASBK and Wakefield Park will be sure to build on it once again!
"We will be rolling out the red carpet for the hometown heroes, Herfoss and Toparis. This will give the locals someone to cheer on as they stamp their ownership on Wakefield Park's surface once again!"
Motorcycling Australia (MA) CEO Peter Doyle is bullish about the 2022 Wakefield event: "This year's event signalled that ASBK was roaring back to life and it showed everyone that motorcycle racing was and is as popular as ever, and with the right elements in place, a location like Goulburn with a circuit like Wakefield can really deliver impressive results.
"Thanks to the support and efforts of Goulburn Mulwaree Council as well as the locals who have always turned out in droves, we rightly think that 2022 can go bigger again."
The 2022 mi-bike Motorcycle Insurance Australian Superbike Championship presented by Motul
Wakefield round will be held from the 22-24 April 2022.
For more information and event details, see the official Championship website www.asbk.com.au